2014 Sports
The 19 Biggest Sports Letdowns of 2014

606 votes
119 voters
5.7k views
19 items
List Rules 2014's biggest sports scandals, FAILs, and screw ups. Upvote the teams, players, and management who dropped the ball the most in 2014.
When it comes to sports FAILs, there are the silly kind that end up on Tumblr or Reddit and then there are the more serious blunders that really change the game. If you're looking for the head-shakingly disappointing moments in the sports world from 2014, you don't have far too look. Plenty of coaches, players, administrators, and even teams as a whole messed up big time, both on and off the field this year.
Sure, Tony Parker's air ball free throw and 50 Cent's opening pitch were embarrassing (and are listed here), but the Oakland Athletics' collapse, Roger Goodell's blunders, and Luis Suarez's feeding frenzy were letdowns on a different scale. From the funny sports gaffes to the serious allegations levied against athletes this year, 2014 was quite a year for sports scandals.
Then there were all the hearts of fans broken by the likes of the Toronto Blue Jays, the St. Louis Blues, and Spain's World Cup team, thanks to their inability to live up to their high expectations.
From Sochi to the San Francisco Giants's dugout, 2014 saw some major sports letdowns, than won't be forgotten anytime soon. If all this bad news is bumming you out, lift your spirits with the
greatest simple pleasures in life
and the
best moments in sports of 2014
.
In the words of the great Bob Uecker, 50 Cent's pitch was, "Juuuust a bit outside." Fiddy threw out the first pitch at a New York Mets game in May 2014 and missed home plate badly. In fact, the pitch was so bad, we'll leave it to you judge which was worse - Fiddy's pitch or
Carly Rae Jepsen's opening pitch
from 2013.
Agree or disagree?
see more on 50 Cent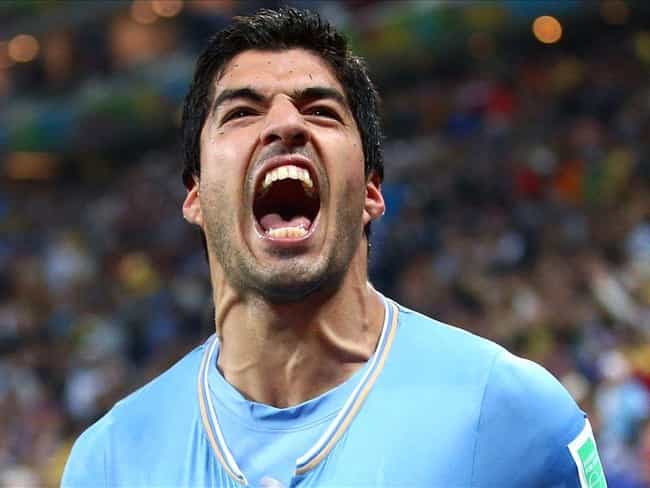 With
Uruguay's final World Cup round match against Italy
scoreless in the 79th minute, superstar Luis Suarez collided with Italian defender Giorgio Chiellini. Replays showed that Suarez lunged at Chiellini and bit him on the shoulder. Though the game would end in a 1-0 win for Uruguay advancing them to the Elimination Stage, Suarez would not be allowed to compete. Two days after the event, the FIFA Disciplinary Committee banned him for nine international matches.

Agree or disagree?
see more on Luis Suárez
Tony Parker is a world class athlete and a four-time NBA Champion, but even he is prone to missing free throws. While you can find plenty of air ball free throws from Parker on YouTube, this one against the Chicago Bulls has to be one of the weirdest, and worst, of all time.
Agree or disagree?
see more on Tony Parker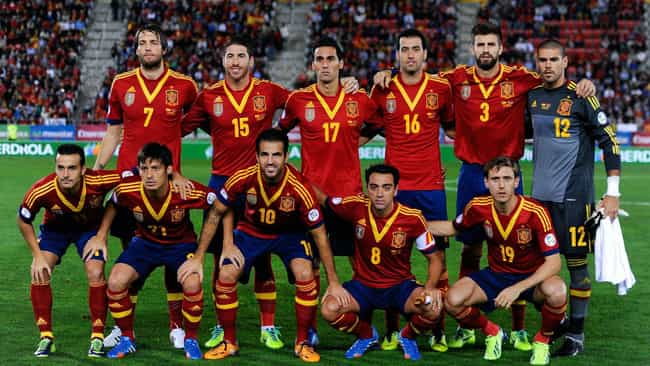 Spain came in to the World Cup on a hot streak. The defending World Cup champions had won back-to-back Euro Cup titles in 2008 and 2012, and were expected to be a strong contender in Brazil. But all streaks must come to an end and Spain's time had come. They failed to make it out of the Preliminary Round and were outscored by their group opponents 7-4, including a 5-1 elimination drubbing courtesy of The Netherlands.

Agree or disagree?
see more on Spain national football team