Entertainment
Spring Breakers Movie Quotes

86 votes
48 voters
56.7k views
8 items
"Spring Breakers" movie quotes follow the story of four girls seeking something different on their spring break trip who get that and a whole lot more. The thriller movie was written and directed by Harmony Korine and competed for the Golden Lion at the Venice International Film Festival. "Spring Breakers" also was previewed at the 2012 Cannes Film Festival prior to its March 22, 2013, theatrical release in the United States.
In "Spring Breakers," four girls, Faith (Selena Gomez), Brit (Ashley Benson), Candy (Vanessa Hudgens) and Cotty (Rachel Korine), are bored with their college lives, especially when they're left alone on campus while everyone else is away on spring break. They want to head out on a wicked adventure on the beach like everyone else but have no money to do so. As a means to an end, the girls decide to rob a fast food convenience store for cash then flee to the beach for fun in the sun.
It's not soon after they arrive and begin partying that the girls are arrested for drug possession. Surprisingly, they are soon bailed out by a local drug lord who goes by the name Alien (James Franco). Alien takes a liking to the girls and soon invites them into his world of drugs, crime and lavish living. This is certainly more than a typical spring break, as they wanted, but it pushes them to explore limits they never thought they would.
While "Spring Breakers" might appeal to a certain type of crowd, there are many others in theaters for all audiences such as
"Olympus Has Fallen,"
"Admission,"
"The Croods,"
"Upside Down,"
"Ginger & Rosa,"
"The Call,"
"The Incredible Burt Wonderstone,"
"Emperor,"
"Dead Man Down,"
"Oz: The Great and Powerful,"
"Stoker,"
"Phantom,"
"Jack and the Giant Slayer,"
"Dark Skies,"
"Snitch,"
"Beautiful Creatures,"
"Escape From Planet Earth 3D,"
"A Good Day to Die Hard,"
"Side Effects,"
and
"Identity Thief."
back to page 1
We're in a Magic Place, Y'all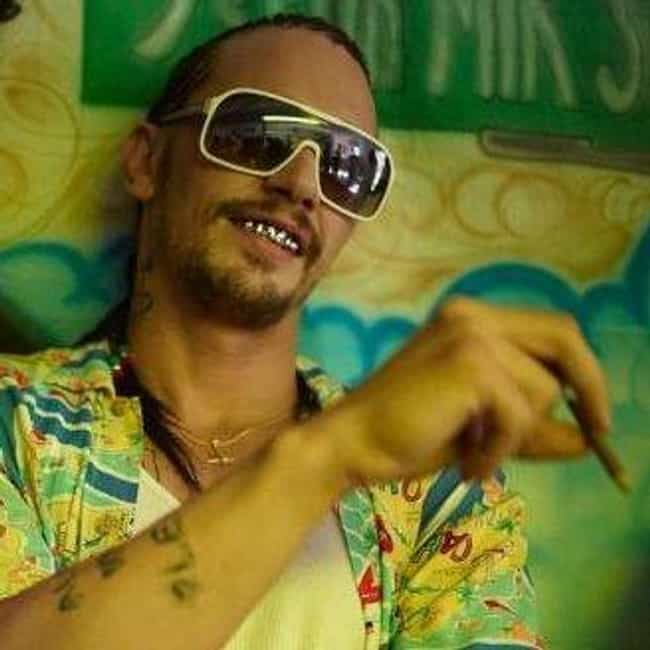 Alien: "We're in a magic place, y'all. You can change who you are, yo. Bikinis and big booties, yo. That's what life is about."
Alien addresses a crowd on the beach during spring break. He inspires the kids to reach out and do big things while also expressing the importance of bikinis and big booties.

Should this be higher or lower?
Alien: "This was my dream. I made it come true. This is the f****** American dream. This is the f****** dream y'all. This is my s***. Look at my s***. I got shorts, every f****** color. I got designer t-shirts. I got gold bullets. Motherf****** vampires. I got my dark tannin' oil, lay out by the pool. This is the American dream, y'all."
For Alien, the American dream is not about growing up to be a doctor or a president, it's about getting money to have a lavish lifestyle. That's exactly what he did with his nice clothes, gold bullets and zombies.
Should this be higher or lower?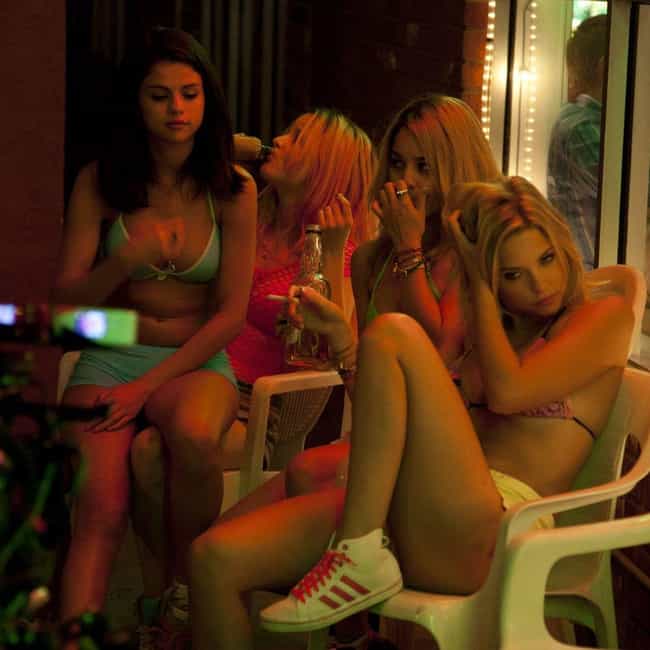 Cotty: "Good morning, sunshine!"
Brit: "Rise and shine, little b****."
Cotty: "I need your money."
Brit: "Where's the money?"
Faith is awoken by the other girls who are looking for the cash they robbed. Somehow maybe starting the conversation with something other than "rise and shine, little b****" might provide a more successful outcome.

Should this be higher or lower?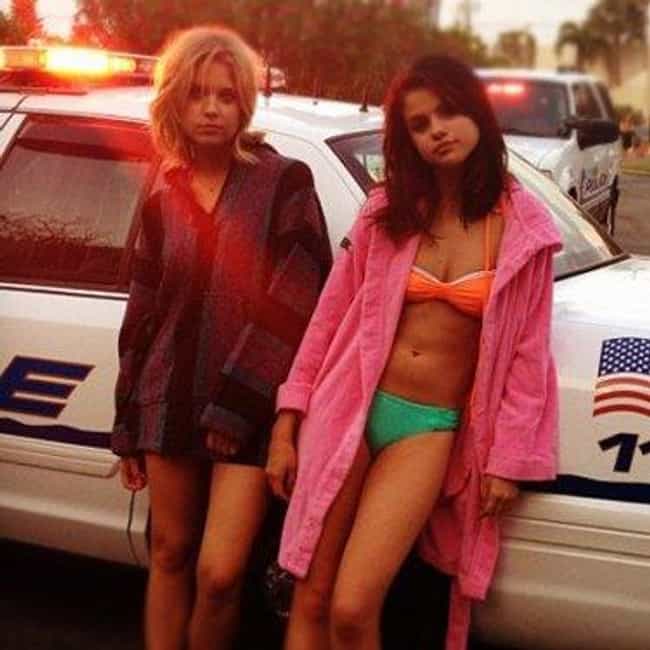 Faith: "I just have a really, really bad feeling about all this."
Faith has doubts about the trouble they've gotten themselves into and expresses that to the girls. Considering most spring break trips don't include robbery and becoming part of a drug lord's harem, her thoughts are spot on.

Should this be higher or lower?