Weird History
A Massive Collection of Nazi Artifacts Was Just Discovered In Argentina

Well, it turns out secret Nazi treasure is real. In June 2017, a judicial order allowed INTERPOL agents to raid a hidden trove of Nazi artifacts in Argentina. Discovered behind a secret passageway in a home on the northern outskirts of Argentina's capital of Buenos Aires, the private collection of Nazi paraphernalia is one of the largest discovered in Argentina's history, coming in at 75 unique items.
A phrenology tool to measure skulls, a bust of the Fuhrer, a trumpet, and lots of other swastika-studded devices were found inside the unnamed private collector's secret stash. How did all of this Nazi gear make its way to Argentina? In the wake of WWII, following their defeat, many Nazi leaders made their way to the South American country. Among these Nazi ex-pats was one Dr. Josef Mengele – the notorious experimental doctor – and Adolf Eichmann, one of the highest-ranking Nazi officials and a major orchestrator of the Holocaust. And they brought their stuff with them.
Now that the Nazi artifacts in Argentina have made their way into the light, they are being displayed at the Delegation of Argentine Israeli Associations in Buenos Aires. In the wake of the bust, the collector remains free – but under investigation.
The Discovery Is The Largest Trove Of WWII-Era Nazi Artifacts In Argentine History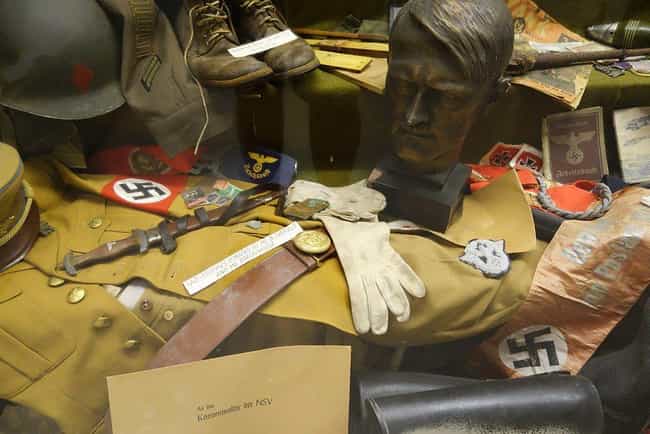 In early June 2017, INTERPOL agents learned of a private collector in Buenos Aires who had potentially acquired WWII-era artifacts under "UNESCO's red alert," which is reserved for "the endangered categories of archaeological objects or works of art in the most vulnerable areas of the world, in order to prevent them being sold or illegally exported." The investigation began when artifacts of an "illegal origin" were found in a gallery in Buenos Aires. Agents followed the trail of art back to the collector.
When they finally received the judicial order allowing them to move forward, agents raided the home in the northern Buenos Aires suburb of Beccar, and there, behind a bookcase, they came across 75 unique and authentic pieces of Nazi paraphernalia.
The Collection Included Nazi Toys For Children, A Device Used To Measure Aryan Skulls, And Some Items Belonging To The Fuhrer Himself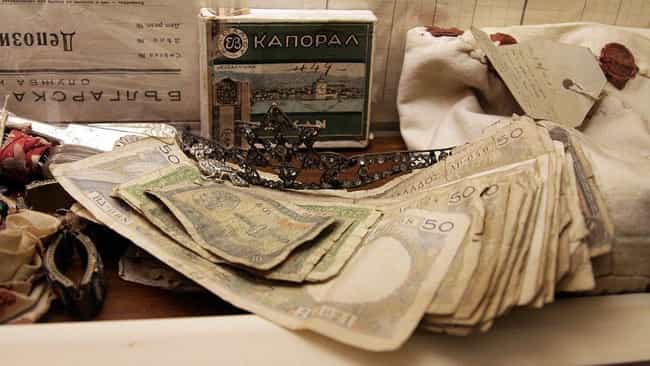 The INTERPOL raid on the private collection of Nazi artifacts culminated in a diverse array of Nazi-owned items. Included in the swastika-emblazoned swag were toys used to indoctrinate children, a device used to measure skulls in order to separate Aryans from non-Aryans – which was based on the debunked science of phrenology – and a magnifying glass that belonged to Hitler. There's even an image of Hitler holding it.
Nestor Roncaglia, head of Argentina's federal police, said officials "have turned to historians and they've told us it is the original magnifying glass that Hitler was using." Officials are still trying to figure out what to make of the unprecedented trove. Roncaglia explained: "There are no precedents for a find like this. Pieces are stolen or are imitations. But this is original and we have to get to the bottom of it."
How Did They Get There? Argentina Became A Nazi Sanctuary In The Aftermath Of WWII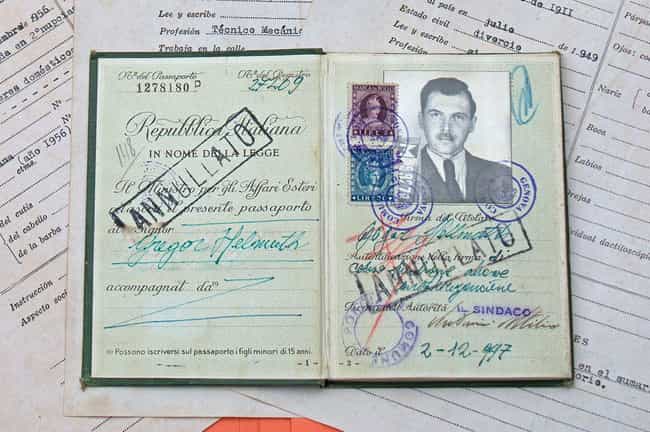 The complex network of escape routes that Nazis used to flee the country to destinations in South and Central America is known as the "ratlines." One route took the fascists from Germany to Spain to Argentina. And the other major one took them from Germany to Rome to Genoa to South America. As a result, many top-ranking Nazis ended up in Argentina, including Josef Mengele and Adolf Eichmann. Mengele lived in Buenos Aires for a decade; Eichmann also lived in the capital.
While officials haven't postulated who, specifically, they believe the artifacts might have belonged to, they do think they were the property of high-ranking Nazis.