History
14 Ruthless Nazi War Criminals Who Escaped Justice

Following World War II, numerous high-profile Nazi war criminals were apprehended and some were executed. However, thousands of other notorious Nazis not only escaped justice, they never faced charges. Others received punishments seemingly incongruent with their ruthless acts against countless Jewish prisoners.

A very small percentage of the estimated 150,000 Nazis who committed war crimes were ever legally charged. Some managed to escape to South America or the Middle East, while others lived in plain sight in Germany. Some of the most notorious Nazis were even able to exploit Cold War politics and avoid responsibility by finding a safe haven within the US government and CIA. This list features some of the deadliest Nazi war criminals who escaped justice entirely or with minimal consequence.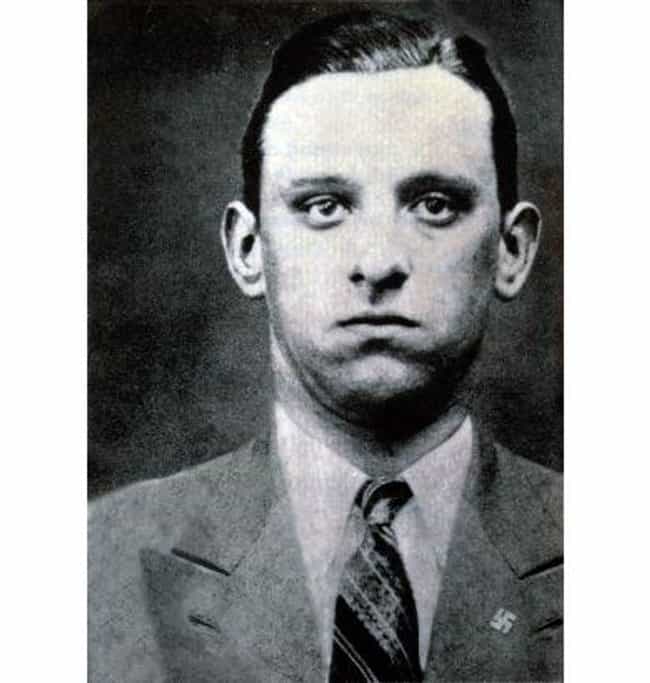 Karl Josef Silberbauer was an SS staff sergeant known for his activities in Nazi-occupied Amsterdam during World War II. He reported directly to Adolf Eichmann, the head of Department IVB4, the office coordinating the extermination of the Jews.
In 1963, Silberbauer - by then an inspector in the Vienna police - was exposed as the commander of the 1944 Gestapo raid and arrests of Anne Frank and her fellow fugitives. After arresting the inhabitants of the Secret Annex, Silberbauer removed the contents of Otto Frank's briefcase and tossed them onto the floor, intent on using the case for any discarded valuables. The discarded material included Anne Frank's handwritten diary which a friend retrieved and returned to Otto Frank, the only Frank family survivor.
According to the Austrian government, Silberbauer's arrest of the Franks did not rise to the level of a war crime. He did face a disciplinary hearing at the hands of the Vienna police, but retained his position following a hearing.
Age: Dec. at 61 (1911-1972)
Birthplace: Vienna, Austria
Nazi war criminal and Austrian doctor Aribert Heim was known as "Dr. Death" because of his horrific medical experiments on Jews at the Mauthausen concentration camp during World War II. He was captured by US solders in 1945, but later released.
One day in 1962, after learning the police were waiting for him at his home, he vanished. Many believe Heim lived in Egypt under an assumed name (Tarek Farid Hussein). The New York Times reported that he'd died of cancer in Cairo back in 1992.
Age: Dec. at 78 (1914-1992)
Birthplace: Bad Radkersburg, Austria
Profession: Physician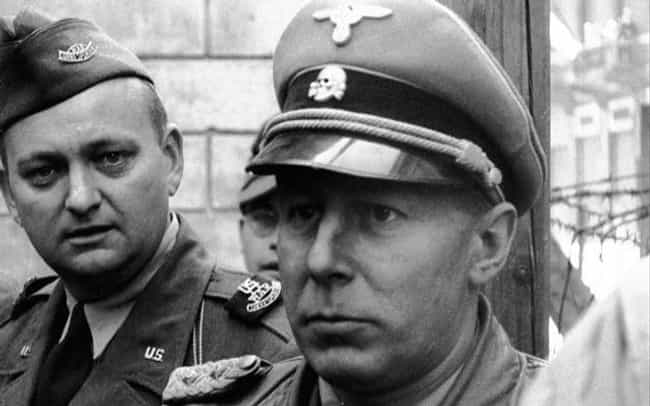 Walter Rauff was an SS colonel most famous for heading the group that constructed the "gas van" (mini gas chambers on wheels). The vans were commanded by Rauff and used throughout Eastern Europe to suffocate victims with exhaust pumped into the sealed rear compartment through a large hose. Rauff was captured in Italy but managed to escape from an American POW camp and was sheltered by the Vatican until he could flee to Syria; he would eventually wind up in Chile.
Incredibly, while there he was recruited and paid by the West German intelligence services from 1958 to 1962, when West Germany requested that he be extradited for war crimes. His indictment cited his responsibility for the deaths of 90,000 victims from North Africa to the Baltic.
Chile refused to extradite Rauff based on the statute of limitations and the former SS Colonel lived openly in Chile until his death in 1984, age 77. His funeral was attended by thousands of former Nazis who openly celebrated the life of their former comrade.
Age: Dec. at 77 (1906-1984)
Birthplace: Köthen (Anhalt), Germany
Hermann Stieve was a German physician and anatomist who became interested in studying the effects of extreme stress and terror on the female reproductive system. Like many German doctors, Stieve worked closely with the Nazi regime to obtain the cadavers of executed victims of the Reich. Based in Berlin, he got his "material," as he referred to it, from Plötzensee Prison, the local execution chamber for convicted political criminals and dissidents.
Following dissection, Stieve typically had the bodies cremated and the ashes discarded, despite the frantic attempt by relatives to locate the remains for proper burial. When officials began executing victims at night, Stieve successfully convinced prison authorities to perform executions during the day so he could complete his dissection process more efficiently.
Only one of his subjects was ever returned to relatives, the ashes of Mildred Harnack, an American related to one of Stieve's students and the only victim of Stieve's to receive any semblance of a proper burial. Stieve was never sanctioned for his behavior, in fact, like many other Nazi physicians, he was honored for work completed in his field before he died of a stroke in 1952.
Age: Dec. at 66 (1886-1952)
Birthplace: Munich, Germany