Unspeakable Times
Chaotic Crimes Committed on St. Patrick's Day

When most of us think of Saint Patrick's Day, a few things probably come to mind: green beer, shamrocks, parades, Boston - but you probably don't think of murder, riots, arson, or museum heists. Well that's all about to change. On this list of the wildest crimes committed on Saint Patrick's Day you'll find everything from drunken idiots climbing fire trucks to the population of a small community being arrested over the course of one weekend. We don't know what it is about this shamrock and leprechaun Irish holiday, but it sure gets folks riles up. Just kidding, we know exactly what it is that makes everyone go insane on March 17th - glorious alcohol. Whether you take it green or not, if you imbibe too much of it, you might end up on this list.
This list encapsulates every Saint Patrick's Day mistake you could possibly make: drinking under age, letting men posing as cops handcuff you and rob your museum (unless you're into that sort of thing - we won't judge!), and hitting a cop. None of those things will get you anywhere good in the middle of July, let alone on the drunkest of holidays.
So sit back, have a sip of your Shamrock Shake, eat all the marshmallows in a box of Lucky Charms, and peruse this list of some of the craziest crimes committed on St Patrick's Day. Whatever you do, don't try any of this stuff in your home town, or any town for that matter - you could end up arrested, dead, or your ugly mug could show up on this very list!
1
London, Ontario's Saint Patrick Day Riots
In 2012 an estimated 1,000 people tore the city to shreds by ripping fences apart, hurling beer bottles at police and firefighters and setting fire to a CTV news vehicle. In total, it's estimated that $100,000 worth of damage was done.
Source:
National Post
2
Note to Self: Avoid Hoboken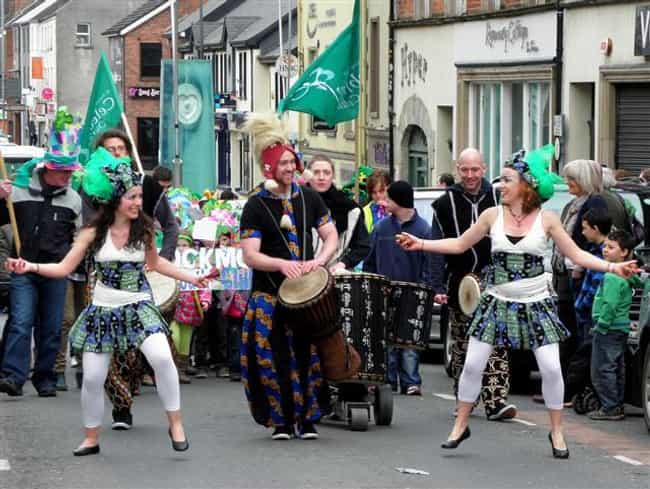 In 2011, Hoboken, NJ's annual St. Patrick's Day parade escalated to all out mayhem in a matter of hours: 34 people were arrested, another 136 were hauled off in ambulances, someone set their backyard on fire, a teenage lunatic with a knife scared people, and a man in green boxers peed in a stairwell.
Officials at the main hospital in Hoboken said they admitted 166 people, a record high for a single day at the hospital.
Source:
New York Times
3
The St. Patrick's Day Gardner Museum Heist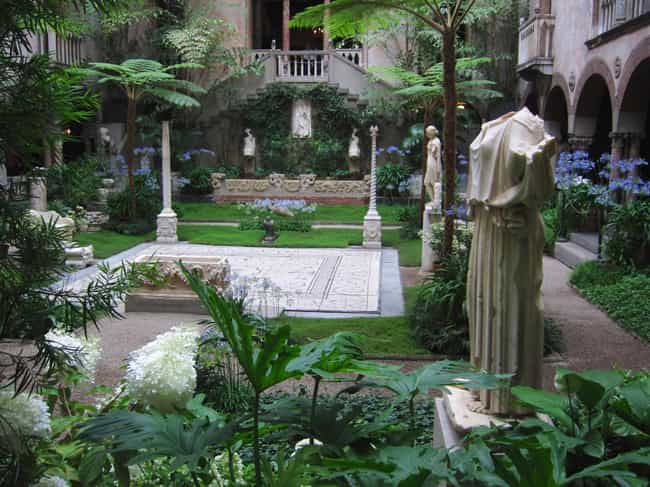 On St. Patrick's Day 1990, two men clad in police uniforms and fake mustaches posed as if they were investigating a disturbance at the Isabella Gardner Museum in Boston, MA before handcuffing the security guards and snatching over a dozen pieces art, valued at around $300 million, in 90 minutes flat. Authorities suspected that everyone from a South American drug cartel, the Japanese underworld, and local mobsters were involved in the heist.
To this day, it's still the biggest unsolved heist in this great country's storied history. Also, it's one of the few St. Patty's Day crimes that doesn't involve an Olympic-sized swimming pool full of booze.
Source:
FBI.gov
In 2012, Baltimore showed its true hood rat colors when its community banded together to beat, strip, and rob a tourist in town for St. Patrick's Day celebrations. According to the police report, the man lost his Tag Heuer watch, which he valued at $1,300, his iPhone, and car keys.
Source:
CNN