Unspeakable Times
Chaotic Crimes Committed on St. Patrick's Day

When most of us think of Saint Patrick's Day, a few things probably come to mind: green beer, shamrocks, parades, Boston - but you probably don't think of murder, riots, arson, or museum heists. Well that's all about to change. On this list of the wildest crimes committed on Saint Patrick's Day you'll find everything from drunken idiots climbing fire trucks to the population of a small community being arrested over the course of one weekend. We don't know what it is about this shamrock and leprechaun Irish holiday, but it sure gets folks riles up. Just kidding, we know exactly what it is that makes everyone go insane on March 17th - glorious alcohol. Whether you take it green or not, if you imbibe too much of it, you might end up on this list.
This list encapsulates every Saint Patrick's Day mistake you could possibly make: drinking under age, letting men posing as cops handcuff you and rob your museum (unless you're into that sort of thing - we won't judge!), and hitting a cop. None of those things will get you anywhere good in the middle of July, let alone on the drunkest of holidays.
So sit back, have a sip of your Shamrock Shake, eat all the marshmallows in a box of Lucky Charms, and peruse this list of some of the craziest crimes committed on St Patrick's Day. Whatever you do, don't try any of this stuff in your home town, or any town for that matter - you could end up arrested, dead, or your ugly mug could show up on this very list!
back to page 1
5
Leprechaun Robbery Gone Wrong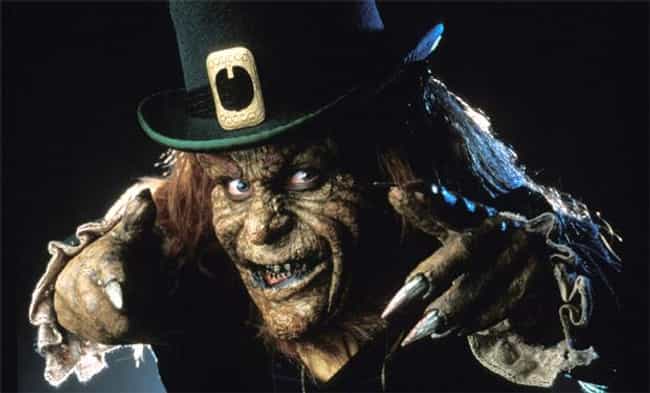 In 2010, just three days after successfully robbing a Tennessee bank while wearing a Santa costume, David Christopher Cotton staged a St. Patrick's Day bank job for which he disguised himself as a leprechaun. Cotton's festive felony went awry, however, and he and his getaway driver were subsequently killed in shootout with local police.
Source:
San Diego Union Tribune
6
Five Teens Shot in Indianapolis, IN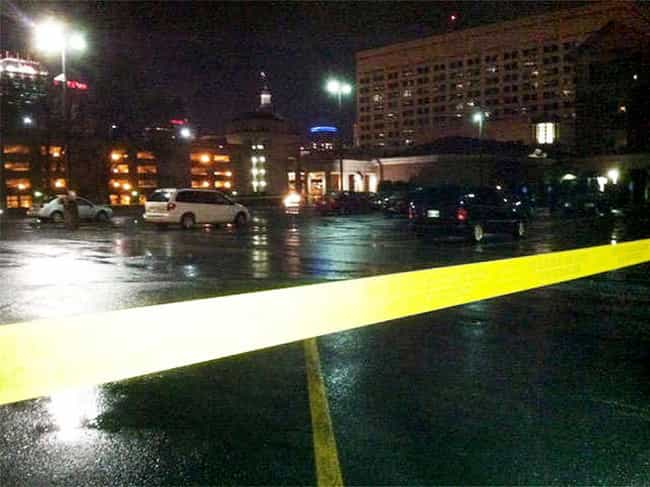 A 2012 celebration ended in gunfire when five teenagers were shot near the Downtown Canal in Indianapolis. The gunshot - which came from a vehicle - scattered the crowd before police eventually stopped it. According to authorities, one person was left in critical condition and the rest in serious condition at various hospitals in the area. Though none of their injuries were life-threatening, Police spokeswoman Linda Jackson said that the oldest of the victims was just 18 years old.
Source:
New York Daily News
7
Shamrock Shakedown in the West Village
After several hours of binge drinking, these drunken idiots wouldn't let normal, less drunken idiots enjoy their Big Macs at a McDonald's in the West Village in New York City. This St. Patty's Day, do your best to avoid all UFC style brawls that might be happening in whichever fast food establishment you prefer.
Source:
Gothamist
8
No Holiday Is Worth This Much Violence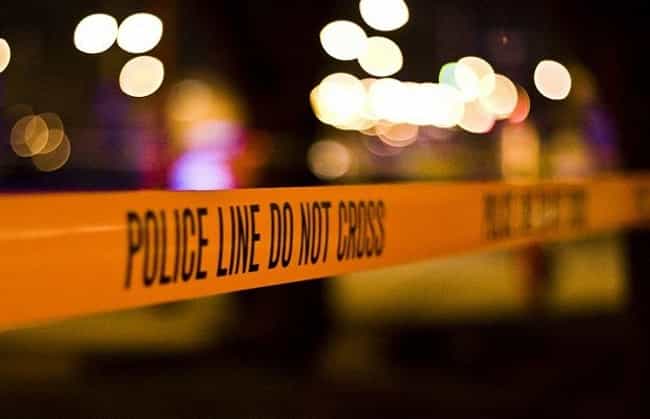 In 2012, police in Stockton, CA were busy on Saint Patrick's Day, after they were forced to deal with a shooting that left one man dead. An alleged gang member killed a 22 year old and wounded two others during an incident that took place outside of a bar. 20-year-old Richard Gonzalez, Jr. was arrested for shooting 22-year-old Isaiah Leiva several times. Another 22 year old was shot, and a 21 year old was pistol whipped. It turned out that none of the individuals had gang affiliations.
Source:
KCRA