Behind The Scenes
What Happened When Stanley Kubrick Took Over Tom Cruise And Nicole Kidman's Careers For Two Years

In a time where leaks from a film set are commonplace, either from anonymous sources or the Instagram accounts of the stars themselves, it's hard to imagine a secretive director like Stanley Kubrick bringing A-list actors like Tom Cruise and Nicole Kidman to London for two years to film an erotic psychological thriller on the sly. But from the winter of 1996 to the beginning of 1999, that's exactly what happened.
At the time, Cruise and Kidman were the biggest A-list couple in Hollywood. Every movie Cruise touched turned to box-office gold, and Kidman had established herself as a formidable onscreen presence with mesmerizing roles in films like To Die For and Malice. Kubrick, who hadn't made a movie since 1987, had disappeared into his estate in London and was rumored to be spending his days re-editing his decades-old films.
Kubrick's work on Eyes Wide Shut wasn't unlike the rest of his oeuvre. As usual, the filming schedule was prolonged and full of monotonous takes that made the actors question their entire reason for being. The distinction, however, was in the specific way he worked with Cruise and Kidman, leveraging their real-life relationship to create a thorny metatextual dimension to the couple they portrayed on screen. With their near-absolute fealty at his disposal, Kubrick probed and prodded the two stars, forging an intimate and volatile dynamic that bled right onto the screen in what would be the legendary director's final work.
Cruise And Kidman Moved Their Entire Family To London Just To Make The Movie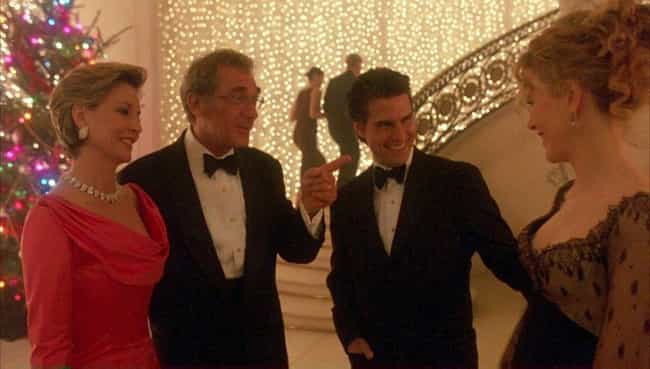 For the last 38 years of his life, Stanley Kubrick didn't leave England. He created sets to resemble places around the world in the country where he felt comfortable. Even when it came time to film Eyes Wide Shut, set in Kubrick's birthplace of New York City, he chose to build his own version of the city at Pinewood Studios in London.
To film with Kubrick, Cruise and Kidman had to move their family to London in late 1996. Though Kubrick assured them the film would take no longer than six months to film, Cruise later said he assumed Kubrick was being conservative, and that a much longer process was in store for the couple. In 1996, the family moved into a house near the set, and aside from a few weeks spent living on the set itself, that house is where they'd live for the majority of the film's production.
Kubrick Had Both Stars Confess Their Private Fears About Marriage And Commitment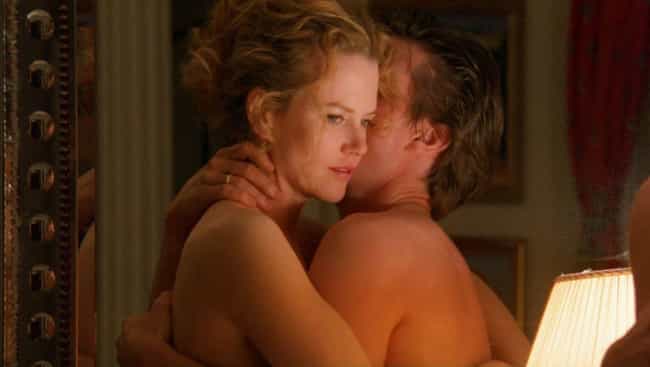 When Kubrick worked with actors, he had a tendency to push them to the breaking point to get the performances he wanted. He broke them down to build them up. In order to get Cruise and Kidman into the mental state of a couple on the rocks, he had them confess their own private marital fears and emotions to him, leading the actors to blur the line between their personal lives and those they were portraying on screen.
That kind of honesty is something the two found to be volatile even at the best of times. Kidman later said, "Tom would hear things that he didn't want to hear. It wasn't like therapy, because you didn't have anyone to say, 'And how do you feel about that?' It was honest, and brutally honest at times."
Cruise separately added, "I wanted this to work, but you're playing with dynamite when you act. Emotions kick up."
A Six-Month Project Ended Up Lasting Nearly Two Years - And Set A Guinness World Record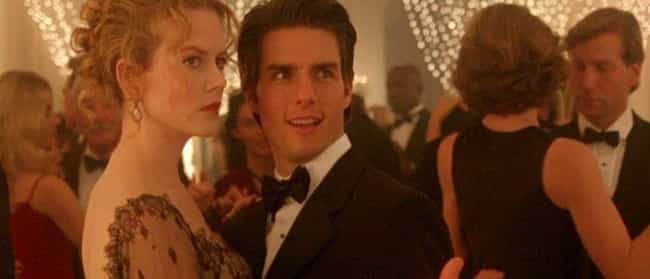 What was meant to be a six-month process grew, and stretched, and turned into what must have seemed like a nearly endless job. "Sometimes it was very frustrating, because you were thinking, 'Is this ever going to end?'" Kidman said.
While the couple was filming with Kubrick, Cruise had to pass up offer after offer from studios, and even films that were already scheduled suffered setbacks thanks to the indefinitely prolonged Eyes Wide Shut schedule. The follow up to Mission: Impossible was meant to be released in 1998, but Cruise's commitments in London forced the big-budget sequel to be pushed back two years.
At a LACMA retrospective of Eyes Wide Shut, Cruise clarified that the crew wasn't exactly chained to the set, and that there was quite a bit of downtime during filming. He noted that they filmed on and off for two years, with various breaks for holidays, during which time Kubrick could review his footage:
Everyone thinks we ended up [filming] for two years. But it wasn't quite two years. I got there in August and he gave us a month off for Christmas and left about a year and a half later. But we had a lot of vacations in between. Stanley would allow us to break, and that would give him time to evaluate the film and look at the sets. So he knew what people he needed.
Even with the breaks, filming lasted 400 days. This protracted process ended up earning the film a spot in the Guinness Book of World Records for the longest constant movie shoot.
Kubrick Directed The Couple Separately, And Wouldn't Allow Them To Share Notes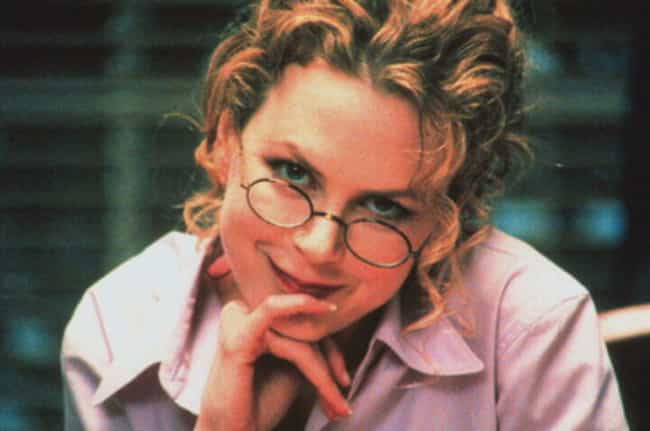 When working with Cruise and Kidman, Kubrick often separated them and gave them different notes in order to get contrasting and disparate reactions. It's clear from the film's centerpiece - the bedroom argument that prompts Cruise's character to wander into a strange, increasingly nebulous dream of an evening - that Cruise and Kidman are on different wavelengths.
It may not be as simple as "one's hot, the other's cold," but the discrepancy between the characters' emotional states of mind is discernible - and, from all indications, largely the result of Kubrick deliberately creating that divide. Aside from simply giving the couple different notes, Kubrick forbade the couple from sharing what he'd told them with one another.