Living
17 Movies That Totally Shattered Celebrity Marriages

Updated November 4, 2019
4.7M views
17 items
When two beautiful people are in a movie together, audiences can't help but speculate about the nature of their offscreen relationship. Is that sexual chemistry real? Did they enjoy that staged kiss just a little too much? Actors are professional pretenders, of course, but sometimes that sizzle isn't all fiction. There's no shortage of celebrity affairs, and no shortage of on-set dalliances that ended star marriages.
Usually, celebrities deploy evasion tactics when dealing with rumors surrounding their on-set affairs, especially if they're in new relationships with their costars. Stars sometimes won't get personal, even if it's obvious that it's their movies that led to their real-life divorces. (See: Brangelina perpetually giving the press murky details about their interactions on the set of Mr. & Mrs. Smith.) Celebrity divorces are messy, and destroyed marriages are difficult. There's no reason to give lawyers more material to work with.
Old Hollywood stars were less coy about their on-set dalliances, and would even sometimes play up their affairs in front of crew members to drum up press for their movies. It just goes to show you that celebrities who cheated and got divorced are nothing new.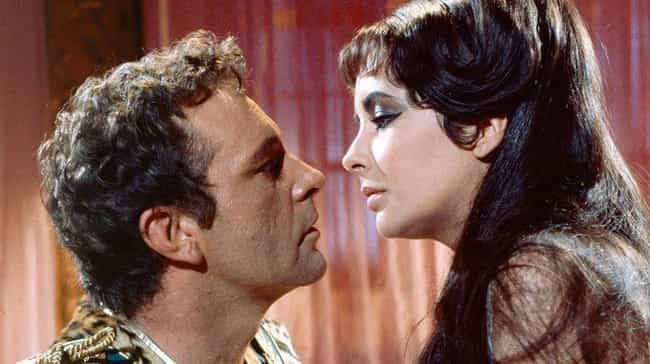 Destroyed Marriage #1: Elizabeth Taylor and Eddie Fisher (1959-1964)
Destroyed Marriage #2: Richard Burton and Sybil Williams (1949-1963)
When Elizabeth Taylor and Richard Burton started filming Cleopatra in 1961, they hated each other. She called him "brutish and boorish;" he called her "Miss Tits." When it was time for their first on-scene kiss, however, all of that seemed to go out the window. The director called cut, then cut again, then again... but they couldn't stop kissing.
There was one catch, however: they were both married at the time. Taylor was with her fourth husband, Eddie Fisher, and Burton was married to Sybil Williams. Once word of their scandalous kiss got out, their marriages went up in flames. The two eventually divorced their respective spouses and married each other from 1964 to 1974, divorced, and then remarried each other from 1975 to 1976.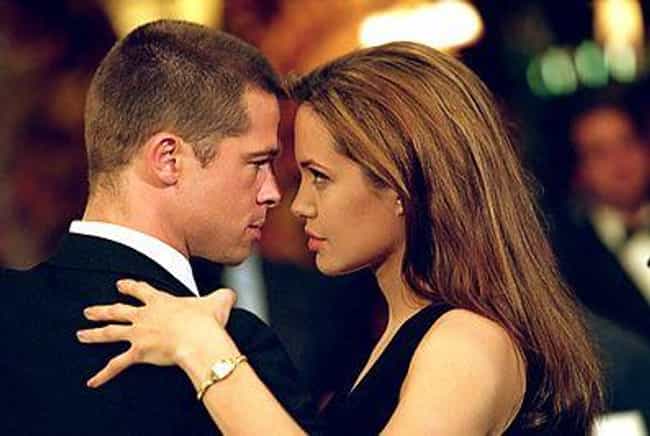 Destroyed Marriage: Brad Pitt and Jennifer Aniston (2000-2005)
It seems safe to name production of Mr. & Mrs. Smith as the moment when Brad Pitt's marriage to Jennifer Aniston imploded. Although Aniston cited "irreconcilable differences" in her divorce filing just months before the movie's premiere, Pitt later went on record as saying he "fell in love" while shooting the film with Angelina Jolie. Suddenly, the rumors of an on-set dalliance seemed to be true. Jolie also confirmed that sparks flew while filming, despite her hesitance to pursue a married man.
"It took until, really, the end of the shoot for us, I think, to realize that it might mean something more than we'd earlier allowed ourselves to believe," she said. "And both knowing that the reality of that was a big thing, something that was going to take a lot of serious consideration."
One month after Aniston's filing, a paparazzo spotted Jolie and Pitt vacationing with Jolie's adoptive son, Maddox, in Africa. Just like that, Brangelina was born.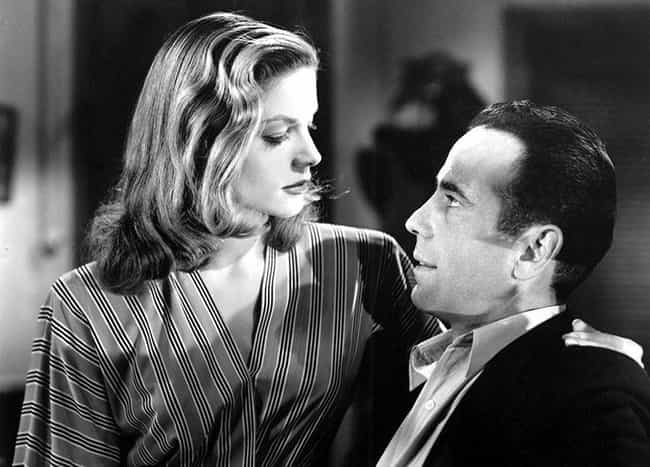 Destroyed Marriage: Humphrey Bogart and Mayo Methot (1938-1945)
Before becoming one of the most famous couples in movie history, Humphrey Bogart and Lauren Bacall were just friends - friends who happened to kiss and hold hands on set. After shooting a pivotal scene in 1944's To Have and Have Not, people started to notice playful behavior between 19-year-old Bacall and 44-year-old Bogart. According to costar Dan Seymour, despite the 25 year age difference, "We knew things were happening. He had that sort of smile you can still see on the screen."
Unfortunately, Bogart was married to mentally unstable actress Mayo Methot, who wasn't thrilled to hear news of their flirtation. Bogart saw this as an opportunity to get out of a loveless marriage, and to avoid being stabbed by Methot again (really). The two divorced soon after the movie, and Bogey married Bacall. The couple stayed together until his death in 1957.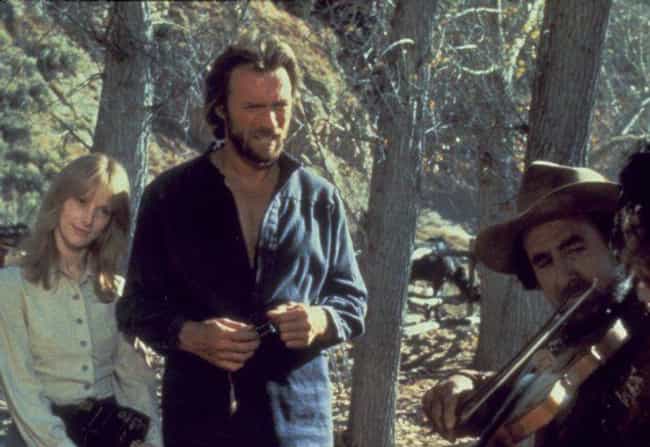 Destroyed Marriage: Clint Eastwood and Maggie Johnson (1953-1984, separated in 1975)
Clint Eastwood had his share of flings, but his most notorious was likely on the set of The Outlaw Josey Wales. Though he was married to Maggie Johnson at the time, Eastwood began a not-so-secret affair with costar Sondra Locke that eventually led to the two cohabitating. The relationship, like his past extramarital dalliances, ended in failure and resentment, but it did lead to his divorce from Johnson.
Locke later described their tempestuous relationship in her memoir, The Good, the Bad, and the Very Ugly.