Total Nerd 21 Ways The Force Awakens Is Basically a New Hope

5k votes
611 voters
640.9k views
21 items
The moment is upon us! Star Wars: The Force Awakens has finally reached theaters and, if you're like most, you might have had a bit of deja vu while watching the seventh Star Wars film. Everyone knows J.J. Abrams is a big fan of the original film, so it's no surprise that there are similarities between Star Wars: The Force Awakens and Star Wars: A New Hope. Aside from the similar storytelling and structure (which is kind of hard to get around) the new film shares everything from similar visuals, to direct quotes from A New Hope. If you've already seen the film (or are a weirdo and don't care about spoilers), check out this list of all the Star Wars: The Force Awakens references to the original.
It would have been annoying, but there could have been a counter in the bottom corner of the theater's screen ticking off A New Hope references in The Force Awakens. Aside from all the big stuff that felt like a throwback to the original story, there were all sorts of small references that were obviously there just for the fans. If you noticed all the similarities, or want to see if you missed any, dig into this list of ways that The Force Awakens is basically a remake of A New Hope.
Vote up the biggest similarities between
The Force Awakens
, and
A New Hope,
below and leave your fan theories about Rey's family in the comments section!
Plans Are Hidden in a Droid, Sound Familiar?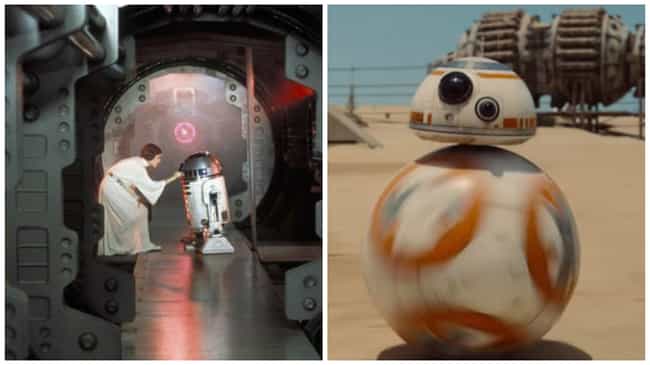 Just another helpful tip from The New Republic: "If you have important plans, store them in a droid who'll probably run away and lead you on an adventure."

Is this hard to ignore?
Starkiller? I Hardly Knew Her!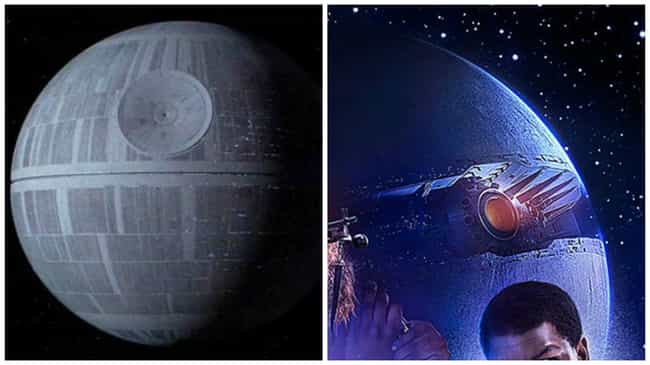 Death Star, Starkiller, what's next? "Kylo Ren's Murder Planet?" We're not saying that a giant star base with the ability to blow up a planet isn't cool - it's just that we've seen it a couple of times before.

Is this hard to ignore?
Rey, Like Luke, Is Stuck on a Desert Planet and Dreams of Adventure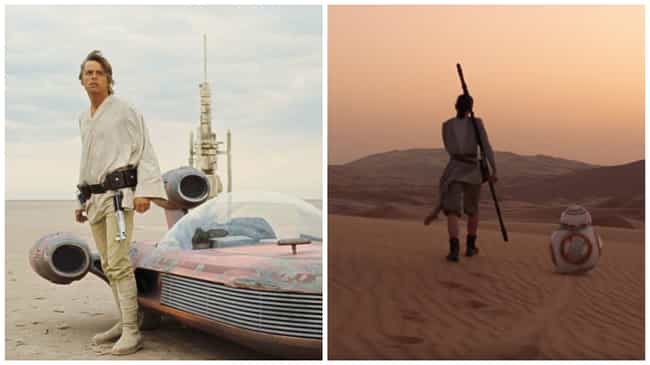 The whole lonely person dreaming of adventure thing is straight out of Story Stuff 101. Even though Rey isn't living with her Uncle Scmowen and Aunt Schmeru, she essentially has the same origin as Luke. Although she's about 100 times cooler because of her gnarly scavenging skills.

Is this hard to ignore?