Total Nerd 'Star Wars' Actress Kelly Marie Tran Is The Internet's New Favorite Geek Hero

1.8k votes
286 voters
7.4k views
16 items
List Rules Vote up the best reasons why Kelly Marie Tran is your new favorite celebri-nerd.
Kelly Marie Tran's life was completely changed one day late in November 2015, when she was cast as Rose Tico in Star Wars: The Last Jedi. Rose is a brand-new addition to the blockbuster film saga, and so far we know very little about the character besides the fact that she's a maintenance worker for the Resistance. That said, we have learned quite a bit about Tran since the announcement that she would be joining Daisy Ridley, John Boyega, and Oscar Isaac as the latest member of the next generation of Star Wars characters.
Tran, a Vietnamese-American, was born in San Diego, and began pursuing acting professionally in 2011. Before being cast in The Last Jedi, she played parts in a few TV series, short films, and web series. In short, The Last Jedi is magnitudes bigger than anything she has appeared in to date.
She also worked a day job as an assistant to make ends meet, because web series don't necessarily pay the bills. Interestingly enough, Tran almost gave up acting before her big break, but we're glad she didn't because she's turned out to be one of the dorky celebrities we can't help but absolutely love.
Here's everything you need to know about Kelly Marie Tran.
In A Pub, A Table Was Discussing The Last Jedi, So She Introduced Herself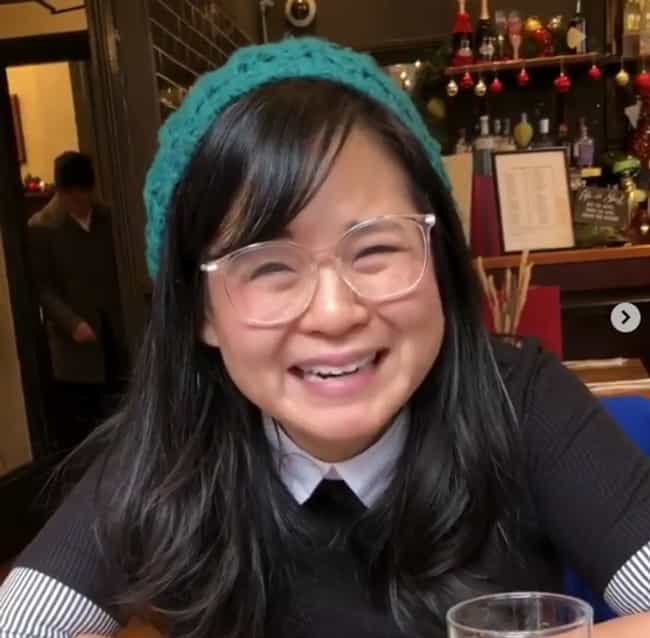 After the hullabaloo of the film's opening weekend, Tran was with a friend at a pub when a group came in and started loudly discussing The Last Jedi. Tran's friend video tapes the two of them listening in on the conversation and Tran is visibly overwhelmed when the group starts in on their praise of her character, Rose. After a while, she couldn't help but go and introduce herself and thank them for their commentary, which obviously thrilled the unawares group.

Does this make you love her?
She Paid Tribute To Her Parents While Promoting The Film In Vietnam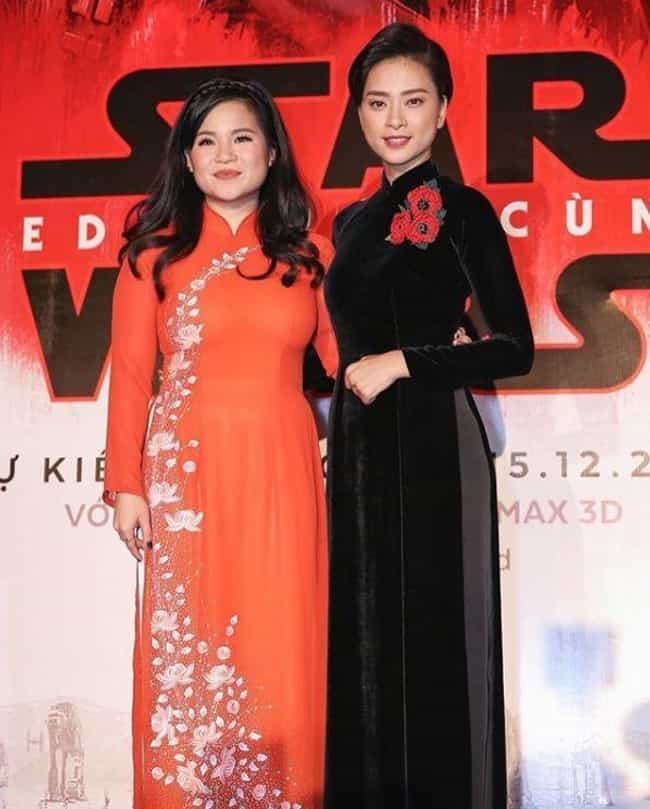 While promoting The Last Jedi in Vietnam, Tran appeared in traditional Vietnamese clothing - called Áo Dài - and paid tribute to her parents, who fled the country during the Vietnam War, in an emotional Instagram post.
"Growing up, I've always felt I was from two different worlds. I was born in the US, but my parents were born in Vietnam, and they raised my sisters and I with the parenting methods of the Vietnamese culture," Tran wrote. "So much of me is because of what my parents experienced in this country. So much of me is because of the things my parents overcame so that I could have the luxury of having a dream."

Does this make you love her?
She Cried Through Most Of The Red Carpet For The Last Jedi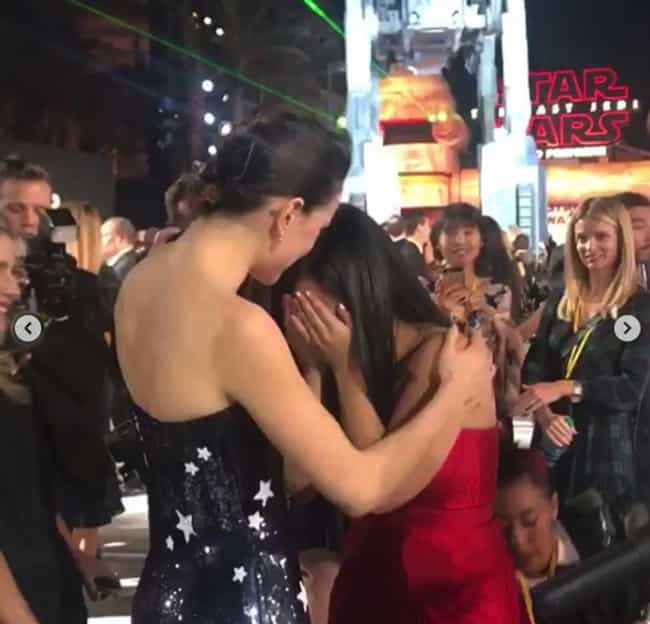 Overwhelmed at the enormity of the opportunity she'd been given to be in Star Wars: The Last Jedi, Tran pretty much cried her entire way down the red carpet. Her co-stars comforted her along the way, assuring her she did indeed belong alongside them, including Daisy Ridley. Tran hugged producer Ram Bergman the longest for being one of the execs who hired her. Her tears are just further proof of how relatable she is.

Does this make you love her?
Her Instagram Is Adorkable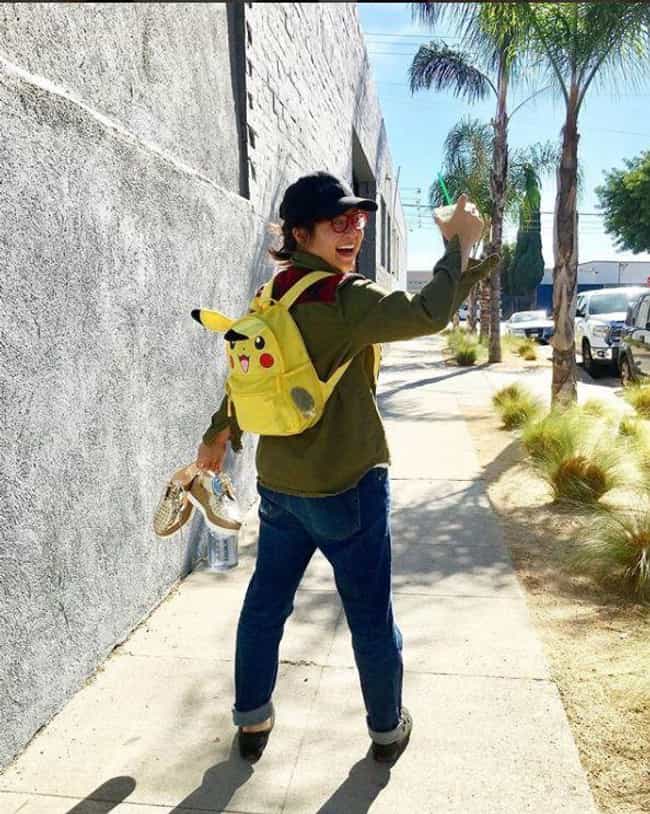 Tran's Instragram presence is pure gold if you're a fan of actresses who are not afraid to show their nerdy side. From Porg costumes and Buzz Lightyear hoodies to Pokémon backpacks and being buried in tons of Star Wars action figures, every new post by Tran just screams fangirl!

Does this make you love her?