Total Nerd
Wardrobe Secrets From Behind The Scenes Of The 'Star Wars' Franchise

In the history of movies, few wardrobes have become quite as iconic as Star Wars costumes. From Darth Vader's famous black helmet to Princess Leia's legendary hair buns, the wardrobe crew undoubtedly played a huge role in imprinting George Lucas's sprawling space opera on the public consciousness. The stories behind many of the costumes seen throughout the fictional universe are delightfully random, occasionally symbolic, and just plain cool.
Here you'll get a backstage look at some of the wardrobe secrets behind everyone's favorite sci-fi film saga. Learn where the movie's designers sought - or, in a few cases, accidentally stumbled upon - inspiration for the looks of characters whose screen personas have been so memorably defined by the costumes they wore.
Leia's Hair Buns In 'ANH' Were Styled After 'Southwestern Revolutionaries'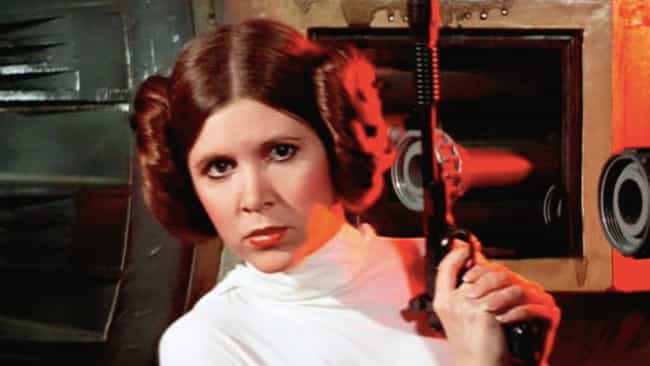 Of all the unique hairstyles in entertainment history, Princess Leia's hair buns in A New Hope may be the most instantly recognizable. Ranking right up there with Marge's famed updo in The Simpsons, Leia's buns are able to invoke instant association from fans around the globe. But where did George Lucas come up with the idea for them? Turn-of-the-century Mexico, as it turns out. As Lucas explained to Time in 2002:
In the 1977 film, I was working very hard to create something different that wasn't fashion, so I went with a kind of Southwestern Pancho Villa woman revolutionary look, which is what that is. The buns are basically from the turn-of-the-century Mexico. Then it took such hits and became such a thing.
Darth Vader's Headgear Was Styled After SS Uniforms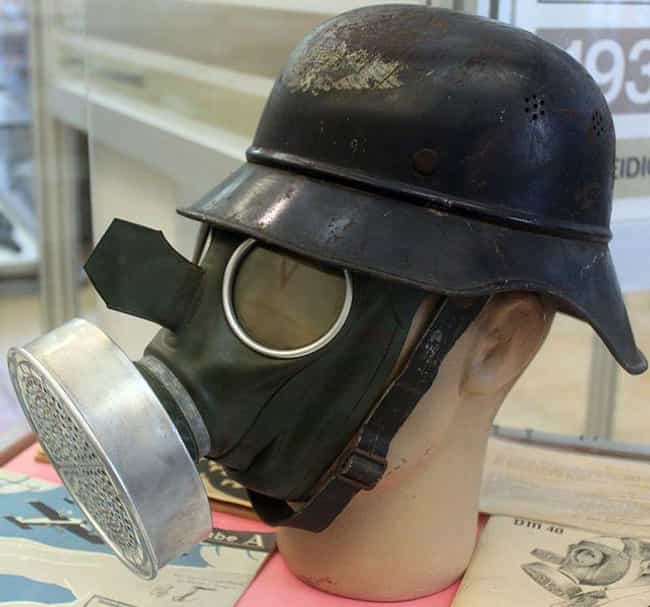 Though Darth Vader's on-screen costume from the first movie would be considered priceless by many fans today, costume designer John Mollo was given a budget of just $1,173 to complete it during pre-production. Mollo teamed up with costume sketch artist Ralph McQuarrie to come up with a wearable costume that included not only Samurai influences, but also elements inspired by WWI trench armor and Third Reich helmets. Surprisingly, Darth's full-head helmet was not in the original sketches.
McQuarrie's earliest sketches depict a man similar to Valorum, being tall and wearing a flowing cape; however, a distinguishing feature is that the character wears what looks like a sort of futuristic gas mask over his face. McQuarrie explains that it is a personal respirator, because the character had to cross through space from the Imperial Star Destroyer to the rebel cruiser. "Early in the script there was a description of Vader crossing between two ships in space so I created this mask so he could breathe in space," McQuarrie explained. "George loved it."
In fact, when George Lucas first approached actor David Prowse, he offered him his choice of playing either Chewbacca or Vader, due to the actor's impressive bodybuilder physique. Prowse chose the role of Vader, which he assumed would be more memorable, not realizing his face would be covered with a full mask for his entire performance. In the end, the costume that made its way into the 1977 film was a collage of pieces influenced by everything from a monk's robe from the Middle Ages to motorcycle helmets. If you pay close attention, you'll even notice that some of Darth's Stormtroopers are named after prominent Germans from WWII.
Lando Calrissian's Wardrobe In 'Solo' Was Inspired By Jimi Hendrix And Marvin Gaye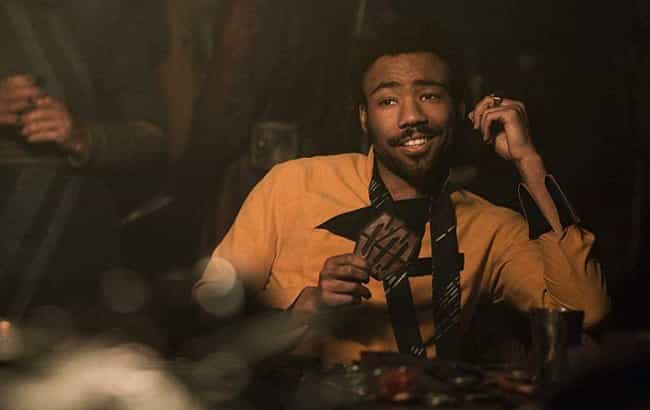 When Solo costume designers David Crossman and Glyn Dillon began envisioning the costume for young Lando Calrissian, they decided to look to the suave looks of the 1970s for inspiration. "We were looking at a lot of our favorite rock stars [like] Hendrix, Marvin Gaye. Glyn had a picture of Marvin Gaye with this leather collar with the detail, which we looked at for Lando," Crossman said. "And I think the cape thing just kind of grew a bit because even in the original film, Lando, fair enough, he's always wearing a cape but... we're doing this kind of young, aspirant Lando that's kind of using all his money to buy clothes and project himself."
Dillion added that Lando was "dressing for the job he wants, not the job he has." The pair also added Prince and James Brown to the list of musical icons that went into Lando's style.
Leia's Cape In 'TLJ' Was Inspired By Queen Elizabeth II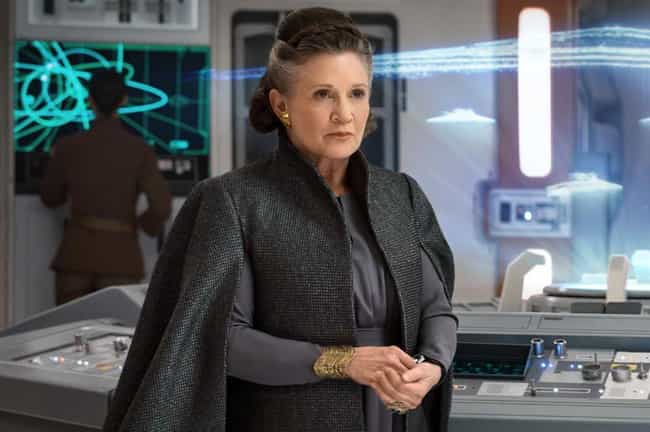 When it came to outfitting Leia in The Last Jedi, costume designer Michael Kaplan explains that director Rian Johnson wanted the character "to look more regal... and more like a princess." So Kaplan went straight to actual royalty for inspiration:
So I thought capes were good, especially when she's in the cave and on the battlefield. There are pictures of Queen Elizabeth II wearing a military cape that inspired me. We made all the jewelry. She's wearing one ring from Episode VII, but the rest of the jewelry is all new for Episode VIII. I wanted her to look as beautiful and regal as possible and I think the shape and the cloak she's wearing is very Star Wars, but very elegant, as well.

She has two costumes that are somewhat similar because they're both capes. One is metallic woven fabric and the other one which is much more simple - a gray-green cape that she wears until the end of the film. I love how it frames her face. Rian loved how it looked when [the camera] hit her face and you just saw her eyes. Toward the end of the film, there's a beautiful shot of her looking above the cape, with just her eyes, with the the collar spiraling around her head and face. It's a beautiful moment.