Entertainment
Stars Who Left TV Shows After One Season

Updated July 13, 2020
101.6k views
10 items
One of the grandest dreams of most working actors is landing a starring role on a popular TV show. Getting a spot on the main cast of a long-running series can guarantee six-to-seven figure paydays, job security, and a lifetime of lucrative residual checks. It might seem outrageous to leave a situation like that, but it happens all the time in Hollywood. The most extreme version of this is a star of a popular show leaving during or at the end of the first season. Sometimes, the star is fired. Sometimes, they choose to walk away from good money and a high-profile gig due to things like harsh working conditions, a lack of artistic fulfillment, or a promise of a more prestigious career in movies. Below is a list of actors who quit TV shows and actors who were fired from TV shows after just one brief season.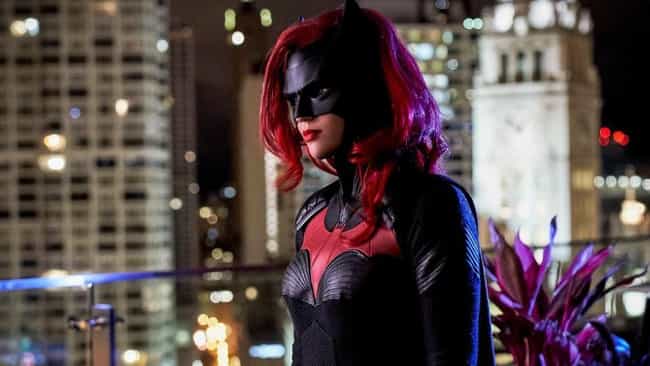 Character: Kate Kane
Left: 2020
Australian actor Ruby Rose made history as the first out LGBTQ+ superhero on American broadcast TV when she stepped into the role of DC Comics character Batwoman in 2019. Rose seemed immensely proud of her milestone when her casting was announced, which made her abdication of the cape and cowl all the more surprising when she announced her departure in May 2020. Speculation surrounded the move from the beginning, with some pointing to the physical demands of the role (due to the number of stunts, Rose suffered herniated discs that required surgery) and others saying Rose didn't like the long hours or living in Vancouver, where the series is shot. Regardless, the show must go on and the role of Kate Kane will be recast when Batwoman returns to production for Season 2 on The CW.
Age: 34
Birthplace: Melbourne, Australia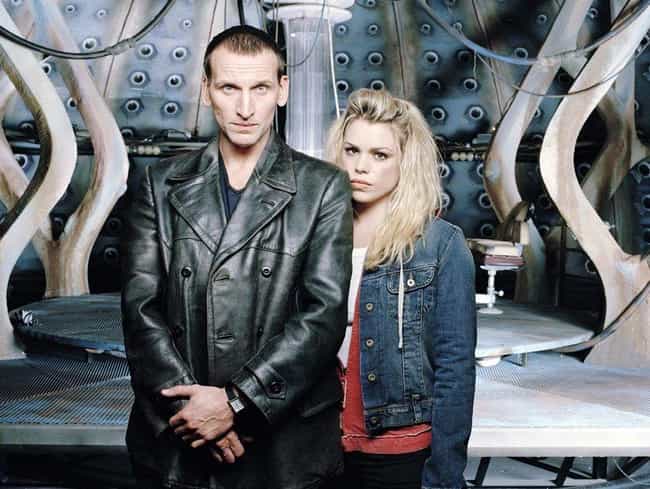 Left: 2005
The BBC's venerable sci-fi series had been off the air (save for a one-off American TV movie starring Paul McGann) for 16 years when the series was revived with Christopher Eccleston stepping into the TARDIS for the first time in 2005. Eccleston was a unique Doctor: dark, haunted, wounded. What was usually a light family entertainment in the previous decades was now a more mature, layered drama. Doctor Who appeared to be headed in a new direction, but it was not meant to last. Only four days after the new series premiered, the BBC announced Eccleston would be departing after the end of the first season in order to prevent typecasting. Eccleston disputed this and recently revealed his real reason for leaving. In 2018, he explained that while he loved the role, he felt uncomfortable with the comedic tone of the series and clashed with showrunner Russell T. Davies. In 2010, he told the BBC, "I think it's more important to be your own man than be successful, so I left."
The revival of Doctor Who Eccleston helped launch would continue with Scottish actor David Tennant and is still going strong today. Eccleston would work in two other projects that he'd come to regret: GI Joe: The Rise of Cobra and Thor: The Dark World. Of the former, the always-candid Eccleston said, "Working on something like GI Joe was just horrendous." He seemed far more at home on the brooding HBO drama The Leftovers, which earned him high praise.
Age: 56
Birthplace: Langworthy, Salford, Greater Manchester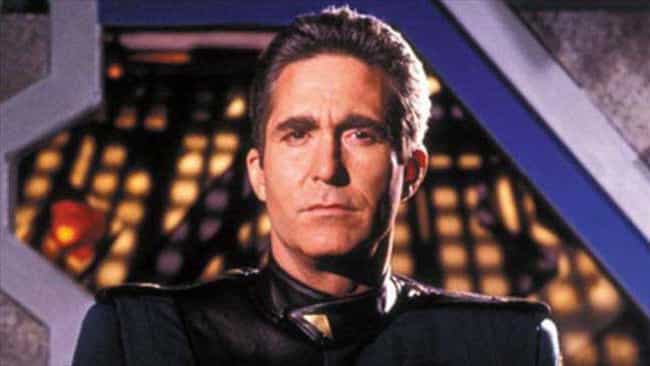 Michael O'Hare - 'Babylon 5'
Character: Commander Michael Sinclair
Left: 1994
Babylon 5 lasted for five seasons, produced multiple spinoff series and TV movies, and helped usher in a new era of serialized drama. Changing sci-fi TV wasn't without its issues, though. The series, about a space station in the middle of a vast galactic conflict, lost its lead actor after its first season. Michael O'Hare, who portrayed Commander Michael Sinclair, left B5 under mysterious circumstances in 1994. Because the show was tightly plotted to have a five-season arc, losing a character in the middle of the run was potentially devastating. All of the plans of creator J. Michael Straczynski would have to be revised to include a new character, Captain John Sheridan (played by TRON actor Bruce Boxleitner).
It wasn't publicly known why O'Hare left, then returned for a two-episode arc in Season 3 called "War Without End." When O'Hare passed in 2012, it gave Straczynski the ability to share the secret he kept with his actor for decades. O'Hare suffered from severe mental illness which made the rigors of leading a major broadcast TV series impossible. "I realized he was heading for a psychotic break," Straczynski told the Archive of American Television in 2014. Straczynski made the decision to switch actors for Season 2, but also provided money so O'Hare could live and get treatment for his illness in the aftermath of his removal from B5. The promise Straczynski made to O'Hare was that neither would speak about it until after O'Hare's passing. The truth of the situation was heartbreaking, but Straczynski opened up about it to shine a light on a very real thing millions of people struggle with every day.
Age: Dec. at age 60
Birthplace: Chicago, IL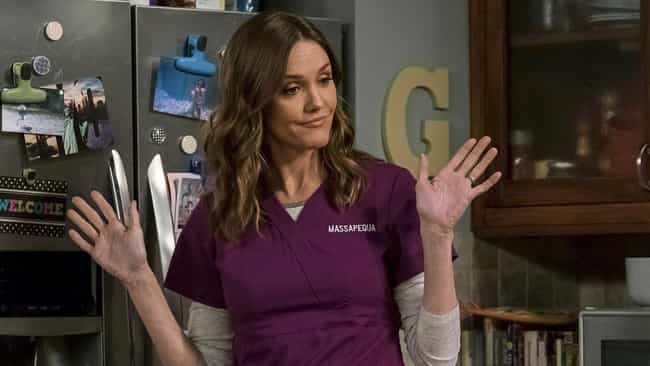 Character: Donna Gable
Left: 2017
Kevin Can Wait seemed like a sure thing. King of Queens star Kevin James's big return to TV after a sojourn into successful movies like Paul Blart: Mall Cop was expected to be a huge hit for CBS when it debuted in September of 2016. But it wasn't. The show struggled creatively and in the ratings. That led the writers and producers to make a drastic change: replacing Erinn Hayes, who played Kevin's wife, Donna. Hayes, was very publicly fired and replaced with James's former King of Queens co-star Leah Remini, with the character of Donna being callously written off as having passed off camera. James claimed the move was because they "ran out of ideas" for how to use Hayes's character, but it ended up being a massive PR disaster for the series. Kevin Can Wait was canceled after its second season, and its lasting legacy is now how clumsily they handled the cast change. AMC has ordered a series called Kevin Can Go F Himself, which is inspired by Hayes's experience and the limiting artistic nature of working as a sitcom wife.
Age: 44
Birthplace: San Francisco, CA