Unspeakable Times
Details About Stefano Brizzi, Who Murdered A Grindr Hookup And Dissolved His Body In Acid

Updated July 27, 2017
5k views
12 items
Stefano Brizzi, who is better known as the cannibal cop killer, captured international attention when London police found a grisly scene inside his apartment. The officers had no way of knowing what they were about to encounter on April 7, 2016, after receiving a phone call about a disturbing smell. However, this call would eventually end up explaining the odd disappearance of a Metropolitan Police officer.
Officer Gordon Semple was last seen alive on April 1, 2016. Semple's partner of 25 years, Gary Meeks, reported the 59 year old missing after he failed to return home from work. Officers launched an official missing person investigation the day before someone called the police to report a horrific smell in Brizzi's apartment building.
As the story began to unravel, it became clear that Semple and Brizzi met on the gay dating app Grindr. Semple, who had an open relationship with Meeks, believed he was going to attend a chemsex party. Unfortunately, he was murdered instead by a Grindr killer who was later convicted and sentenced to life in prison.
Brizzi Is Believed To Have Eaten Part Of His Victim... With Chopsticks
In a move that's straight out of The Silence of the Lambs, Brizzi reportedly decided to dine on his victim. Among the most disturbing things they found in Brizzi's apartment was DNA evidence that some of Semple's body was chopped, cooked, and eaten with chopsticks. In fact, the cannibal cop killer baked part of Semple's flesh and left the fatty grease behind in the oven. He also apparently boiled part of the body and used a grater to create his gruesome dinner. The forensic scientist who worked the scene determined that Brizzi made an attempt to clean up the telltale signs of his cannibalism, but he didn't do a very thorough job.
He Was Inspired To Dissolve The Body By His Obsession With 'Breaking Bad'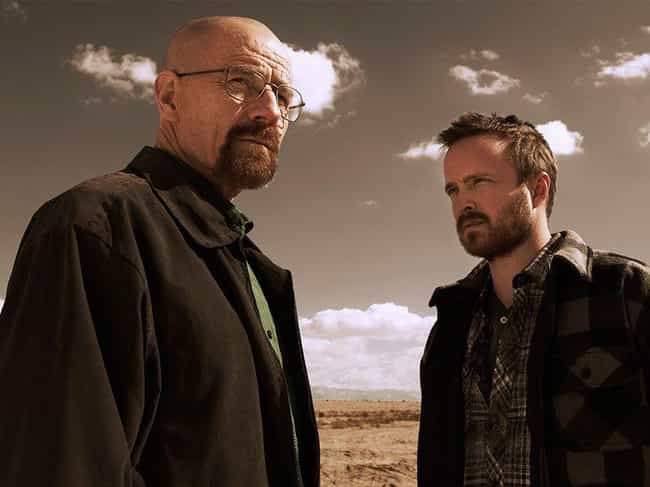 During the trial, jury members heard that Stefano Brizzi was a big fan of the AMC television show Breaking Bad. Although he would try to downplay his interest in this series, the jury heard testimony that he actually talked about it a lot and had watched each episode at least two or three times. The Grindr killer also reportedly brought Breaking Bad into the conversation on several occasions while attending meetings of Crystal Meth Anonymous.
After the murder, Brizzi purchased supplies that he believed would enable him to dissolve his victim's body in acid. Perhaps if he had paid closer attention to the episode that led him to be "inspired by the idea," he would have realized that there are many things that could go wrong with this approach. In fact, the character who attempts the same thing in the show destroys the bathroom floor.
He Had HIV, Hepatitis C, And A Drug Addiction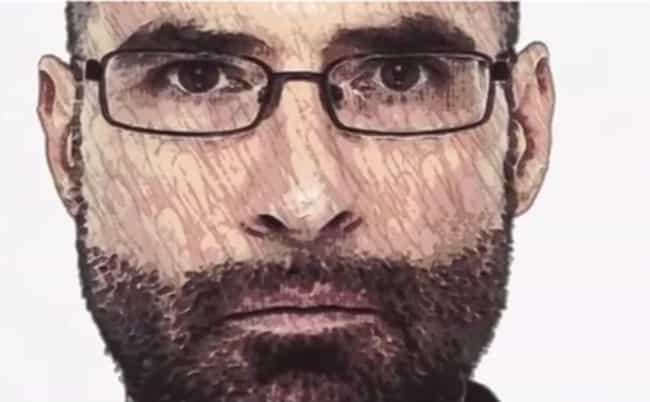 Even though Brizzi hosted sex parties, he was HIV positive and also suffering from hepatitis C. He attributed hepatitis C to drug usage. Crystal meth was Brizzi's drug of choice, so it makes sense that he was also a huge Breaking Bad fan. Brizzi was taking medication to keep his medical conditions under control. It's unknown if he disclosed his HIV+ status to sexual partners he met on Grindr.
He Waited Four Days To Dissolve The Body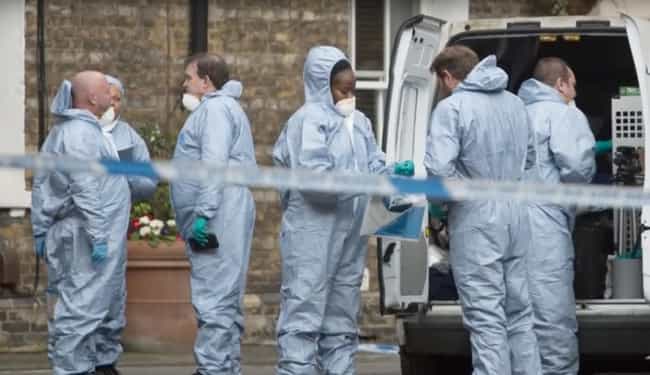 Brizzi lived with the proof of his crime for four days before deciding to take further action. During this time, the building he lived in began to stink – badly. Residents complained, and management attempted to mask the stench with air spray. Brizzi, meanwhile, was getting high on crystal meth and allegedly eating part of his victim. When he finally went to the store to buy supplies, he was caught by a surveillance camera sticking his head in a bucket in what appeared to be a test of whether or not Semple's head would fit.