Graveyard Shift
Here Are The Charitable Causes Stephen King Has Supported Over The Years

Updated December 5, 2018
4.4k views
13 items
On June 19, 1999, while walking along Maine State Route 5 in Lovell, ME, renowned horror author Stephen King suffered a nearly fatal accident when a van hit him. The accident left King with a punctured lung, broken ribs, a head injury, a broken hip, and a broken right leg. Five operations and some rehabilitation later, King emerged recovered, with no ill will toward the van's driver, Bryan Smith, but a new outlook on charitable works. Since 1986, King and wife Tabitha routinely provided grants through the Stephen and Tabitha King Foundation. After the accident, King became more deeply entrenched in philanthropy, joining the ranks of other charitable celebrities who donate a substantial amount of their income to charitable causes.
Of special reverence to the Kings are donations to schools, colleges, and libraries - for obvious reasons. Mainers to the end, they enjoy keeping their contributions within the state, providing money to fire departments and impoverished residents in need of utility assistance, though they do contribute to nation-wide organizations that support the United States armed forces. While the chills from King generally come from terrifying works of fiction, this rundown of his philanthropic side elicits a completely different kind of reaction.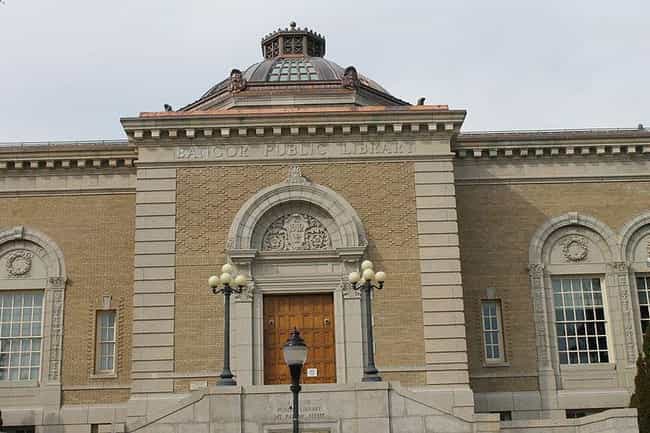 The Kings Contributed $3 Million To Save Bangor Public Library
In 2013, the Bangor Public Library in Maine needed $9 million to complete an overhaul of their facilities. Founded in the late 1880s when the estate of the Honorable Samuel F. Hershey provided $100,000 for its construction, Maine's then-largest library burned to the ground in 1911 before reopening in 1913.
King and his wife Tabitha, longtime Maine residents and lovers of literature, offered to pay $3 million of the required money out of their own pockets if the library could raise the remaining balance on their own. This wasn't the first time the Kings provided assistance to the Bangor Public Library; the couple gave $2.5 million to erect a new wing. They also contributed towards repairs for the stone stairs leading up to the library's main entrance.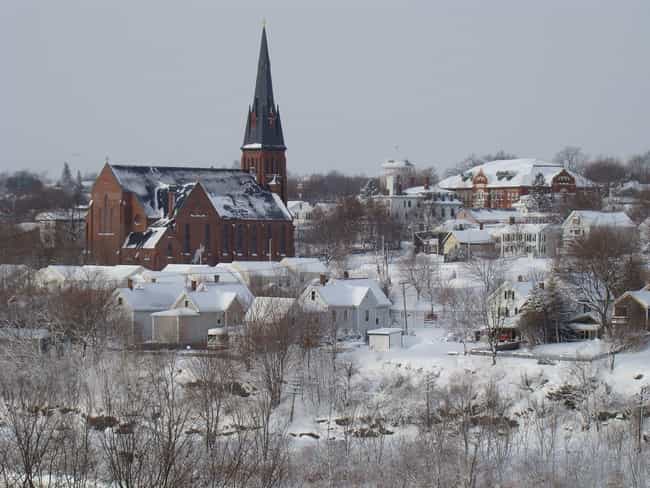 The Kings Matched Funds Raised By His Radio Station To Heat Homes
As anyone who's seen King's Storm of the Century or has any familiarity with the state knows, Maine sees tons of snowfall and extremely cold temperatures. While most of the winter storms and freezing temperatures across the state don't include an ominous man revealing the secrets of a small town, they do present problems for a large population of the citizens. Seeing an uptick in costs for heating homes and a decrease in government funding towards such efforts, the Kings decided to raise money to pay heating bills for those in need. King's radio station - 100.3 WKIT - ran a fundraiser in 2011 with a promise by the Kings to match up to $70,000.
Thanks to generous listeners, the Lerner Foundation, an anonymous California donor, and the Kings, more than $240,000 went to help Maine residents struggling to keep their heat on.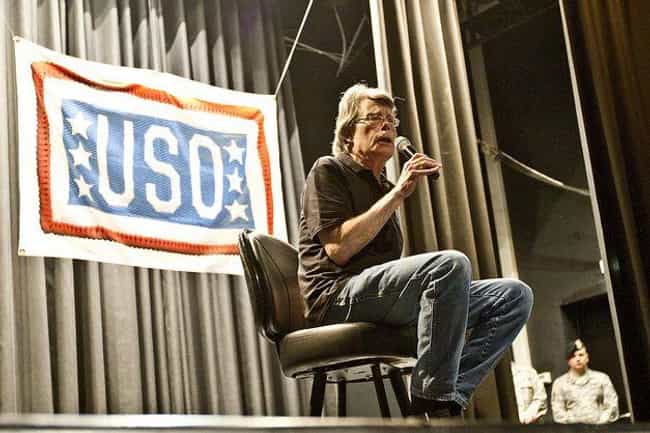 He Volunteers With The USO To Meet With Troops
During his book tour for The Shining sequel Doctor Sleep in 2013, King stopped by Ramstein Air Base in Germany to read a passage from the novel to a crowd of over 350 servicemen and women. During his first outing with the USO, King also met with wounded troops and those dealing with addictions, noting his past struggles with latter. King provided around 400 signed copies of his new novel to the attendants of his USO event as well.
I never realized until earlier this week just how important everyday moments with our nation's troops and their families really are. Volunteering with the USO and spending time with our men and women in uniform was an eye-opening experience that I hope to be able to do again soon. I stand behind the USO's Every Moment Counts campaign and encourage others to join the USO in supporting our troops.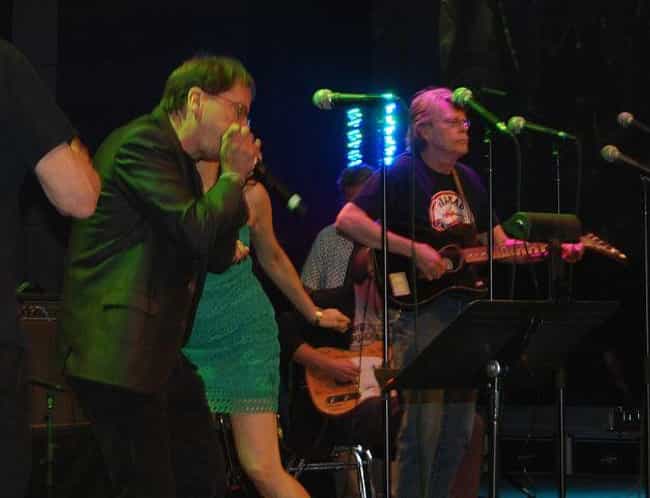 He Performed In A Band Made Of Fellow Writers To Raise Funds
The Rock Bottom Remainders began in 1992 when Kathi Kamen Goldmark convinced a group of best-selling authors to form a band. Goldmark, a book publicist by trade, served as lead vocalist for the band consisting of King, Dave Barry, Barbara Kingsolver, Amy Tan, Matt Groening, and various other famous writers.
With no time to practice or hone the craft, the Rock Bottom Remainders performed once or twice annually over their 20-year career. Every concert the band played over the years donated all proceeds to charity, with an estimated $2 million raised over that time. According to Barry, Bruce Springsteen once told them "Don't get any better or you'll be just another lousy garage band."
They finally decided to retire the band when Goldmark passed away in 2012.