Adaptations

What Stephen King Has Said About The Movie Adaptations Of His Work

Stephen King is a horror staple in both film and literary circles. More Stephen King books have been adapted into movies than the works of nearly any other author. King is known to weigh in periodically on what he thinks of these adaptations, and he is brutally honest. Although he appreciates what Frank Darabont did to the end of The Mist, what he has to say about The Shining will be hard for Stanley Kubrick fans to hear. If you thought Brian De Palma's artsy adaptation of Carrie was better than the book, cried at the end of Stand by Me, or are still waiting for Cujo to receive its Academy Award, you might be glad to hear King's opinion.
King has been writing successfully for decades, and shows no signs of slowing down on the printed page or the silver screen. Whether it's his praise for movies that successfully adapted his work in natural and creative ways, or a few choice words for projects he probably wishes he could remove his name from altogether, what Stephen King has to say about his movies might be of interest to both film and literary fans.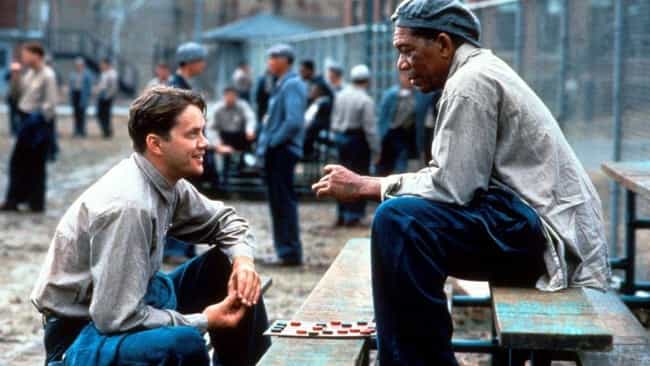 The Shawshank Redemption is based on King's short story "Rita Hayworth and the Shawshank Redemption," which is about a man falsely imprisoned for murder. King wasn't initially sold on the film; when Frank Darabont presented him with the script, he thought it was "too talky. It's great, but it's too much talking." Eventually he had a change of heart and in 2014 he wrote:
I never thought he'd get it produced, because it was too textured and novelistic. When I first saw it, I realized he'd made not just one of the best movies ever done from my work, but a potential movie classic. That turned out to be the case, but he continued working almost up to the moment the film was released. Shawshank is its own thing... and I'm delighted to have been a part of it.
Actors: Morgan Freeman, Rita Hayworth, Tim Robbins, Clancy Brown, James Whitmore, + more
Initial Release: 1994
Directed by: Frank Darabont
Also Ranked
#1 on The Best Movies Based on Books
#60 on The Best Psychological Thrillers of All Time
#41 on The Greatest Film Scores of All Time
#7 on The Most Rewatchable Movies
see more on The Shawshank Redemption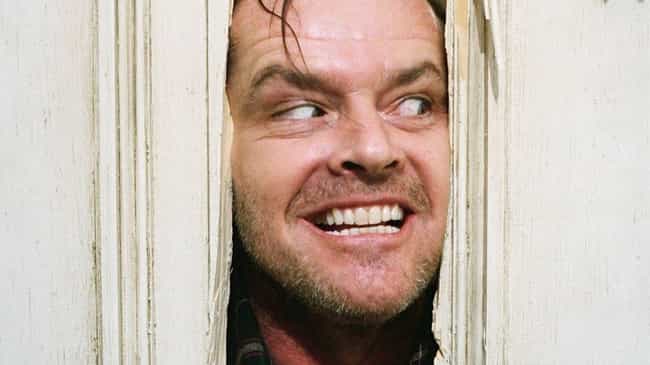 Most people think The Shining, Stanley Kubrick's murderous ode to the haunted Overlook Hotel, is a horror classic. King, however, describes it as "a big, beautiful Cadillac with no engine inside." He thinks the characters are all wrong, calling Wendy Torrance (Shelley Duvall) "this sort of screaming dishrag." He elaborates:
The character of Jack Torrance has no arc in that movie. Absolutely no arc at all. When we first see Jack Nicholson, he's in the office of Mr. Ullman, the manager of the hotel, and you know [immediately] he's crazy as a sh*t house rat. All he does is get crazier. In the book, he's a guy who's struggling with his sanity and finally loses it. To me, that's a tragedy. In the movie, there's no tragedy because there's no real change. The other real difference is at the end of my book the hotel blows up, and at the end of Kubrick's movie the hotel freezes. That's a difference.
Actors: Jack Nicholson, Shelley Duvall, Scatman Crothers, Barry Dennen, Barry Nelson, + more
Initial Release: 1980
Directed by: Stanley Kubrick
Also Ranked
#10 on The Best Movies Based on Books
#6 on The Best Psychological Thrillers of All Time
#66 on The Most Rewatchable Movies
#6 on The Best Intelligent Horror Movies
see more on The Shining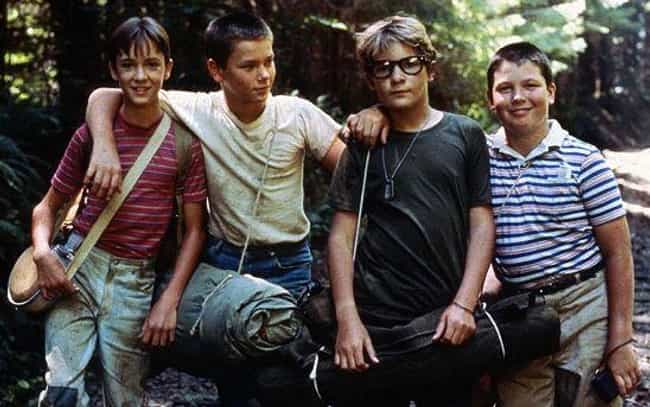 When King was asked what his favorite adaptation of his work was in a 2014 Rolling Stone interview, he did not hesitate to say, "Probably Stand by Me." Stand by Me is coming of age film about four boys making the journey to see a dead body. King said:
It was true to the book. It had the emotional gradient of the story. It was moving. I think I scared the sh*t out of Rob Reiner. He showed it to me in the screening room at the Beverly Hills Hotel. I was out there for something else, and he said, "Can I come over and show you this movie?" And you have to remember that the movie was made on a shoestring. It was supposed to be one of those things that opened in six theaters and then maybe disappeared. And instead it went viral. When the movie was over, I hugged him because I was moved to tears; it was so autobiographical.
Actors: Kiefer Sutherland, Corey Feldman, John Cusack, Richard Dreyfuss, River Phoenix, + more
Initial Release: 1986
Directed by: Rob Reiner
Also Ranked
#16 on The Best Movies Based on Books
#25 on The Greatest Soundtracks of All Time
#66 on 'Old' Movies Every Young Person Needs To Watch In Their Lifetime
#19 on The Greatest Movies of the 1980s, Ranked
see more on Stand by Me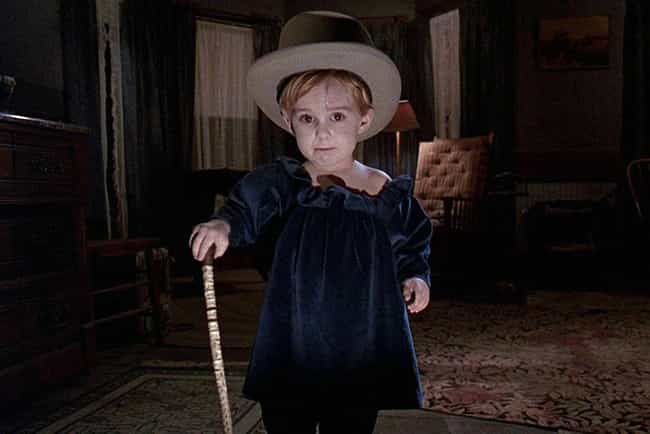 In Pet Sematary, Fred Gwynne headed a cast of otherwise relatively unknown actors in a story about a father who deals with death by burying his loved ones in a rural pet cemetery known to resurrect its tenants.
When asked about this 1989 adaptation of his novel, King said:
Dale Midkiff is stiff in places. I think Denise Crosby comes across cold in places. I don't feel that the couple that's at the center of the story has the kind of warmth that would set them off perfectly against the supernatural element that surrounds them. I like that contrast better.

I think it does what horror movies are supposed to do. It's an outlaw genre. It's an outlaw picture. A lot of the reviews have suggested very strongly that people are offended by the picture, and that's exactly the effect that the horror movie seeks.
Actors: Stephen King, Fred Gwynne, Denise Crosby, Susan Blommaert, Miko Hughes, + more
Initial Release: 1989
Directed by: Mary Lambert
Also Ranked
#70 on The Best Psychological Thrillers of All Time
#14 on The Scariest Animal Movies Ever Made
#23 on The Best Horror Films of All Time
#65 on The Most Nausea-Inducing Great Films
see more on Pet Sematary