Graveyard Shift
What Stephen King Has Said About The Movie Adaptations Of His Work

Updated November 5, 2019
24.7k views
14 items
Stephen King is a horror staple in both film and literary circles. More Stephen King books have been adapted into movies than the works of nearly any other author. King is known to weigh in periodically on what he thinks of these adaptations, and he is brutally honest. Although he appreciates what Frank Darabont did to the end of The Mist, what he has to say about The Shining will be hard for Stanley Kubrick fans to hear. If you thought Brian De Palma's artsy adaptation of Carrie was better than the book, cried at the end of Stand by Me, or are still waiting for Cujo to receive its Academy Award, you might be glad to hear King's opinion.
King has been writing successfully for decades, and shows no signs of slowing down on the printed page or the silver screen. Whether it's his praise for movies that successfully adapted his work in natural and creative ways, or a few choice words for projects he probably wishes he could remove his name from altogether, what Stephen King has to say about his movies might be of interest to both film and literary fans.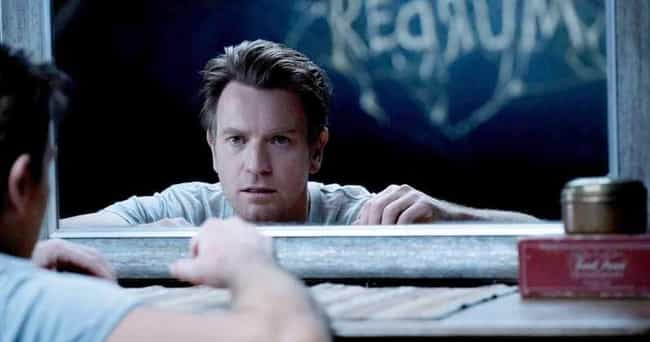 Director Mike Flanagan adapted Doctor Sleep, Stephen King's sequel to The Shining, in 2019 with full permission from the notoriously opinionated author. Flanagan's story combines the images from Stanley Kubrick's 1980 film with King's original story in a way that both pleased the author and satisfied fans of The Shining. In fact, when Flanagan asked King for permission to direct the film, King was won over by the director's acclaimed track record with successful adaptations, including both The Haunting of Hill House and Gerald's Game, which King and Flanagan worked on together.
After he read the script for Doctor Sleep "very carefully," King told Entertainment Weekly, he thought, "Everything that I ever disliked about the Kubrick version of The Shining is redeemed for me here."
King and Flanagan watched the film together, and afterward, Flanagan said King told him, "You did a beautiful job," and Doctor Sleep "actually warms my feelings up towards the Kubrick film." King corroborated:
[Flanagan] created a terrific story, people who have seen this movie flip for it, and I flipped for it, too. Because he managed to take my novel of Doctor Sleep, the sequel, and somehow weld it seamlessly to the Kubrick version of The Shining, the movie. So, yeah, I liked it a lot.
Actors: Ewan McGregor, Rebecca Ferguson, Kyliegh Curran, Bruce Greenwood, Zahn McClarnon, + more
Released: 2019
Directed by: Mike Flanagan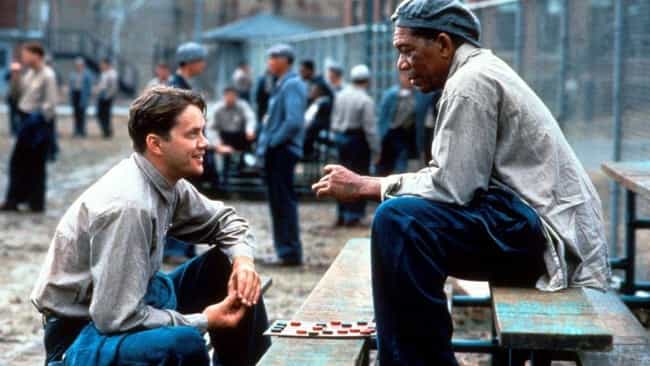 The Shawshank Redemption is based on King's short story "Rita Hayworth and the Shawshank Redemption," which is about a man falsely imprisoned for murder. King wasn't initially sold on the film; when Frank Darabont presented him with the script, he thought it was "too talky. It's great, but it's too much talking." Eventually he had a change of heart and in 2014 he wrote:
I never thought he'd get it produced, because it was too textured and novelistic. When I first saw it, I realized he'd made not just one of the best movies ever done from my work, but a potential movie classic. That turned out to be the case, but he continued working almost up to the moment the film was released. Shawshank is its own thing... and I'm delighted to have been a part of it.
Actors: Morgan Freeman, Rita Hayworth, Tim Robbins, Clancy Brown, James Whitmore, + more
Released: 1994
Directed by: Frank Darabont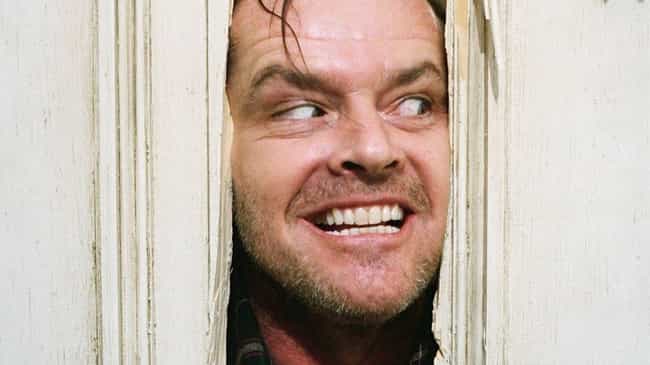 Most people think The Shining, Stanley Kubrick's murderous ode to the haunted Overlook Hotel, is a horror classic. King, however, describes it as "a big, beautiful Cadillac with no engine inside." He thinks the characters are all wrong, calling Wendy Torrance (Shelley Duvall) "this sort of screaming dishrag." He elaborates:
The character of Jack Torrance has no arc in that movie. Absolutely no arc at all. When we first see Jack Nicholson, he's in the office of Mr. Ullman, the manager of the hotel, and you know [immediately] he's crazy as a sh*t house rat. All he does is get crazier. In the book, he's a guy who's struggling with his sanity and finally loses it. To me, that's a tragedy. In the movie, there's no tragedy because there's no real change. The other real difference is at the end of my book the hotel blows up, and at the end of Kubrick's movie the hotel freezes. That's a difference.
Actors: Jack Nicholson, Shelley Duvall, Scatman Crothers, Barry Dennen, Barry Nelson, + more
Released: 1980
Directed by: Stanley Kubrick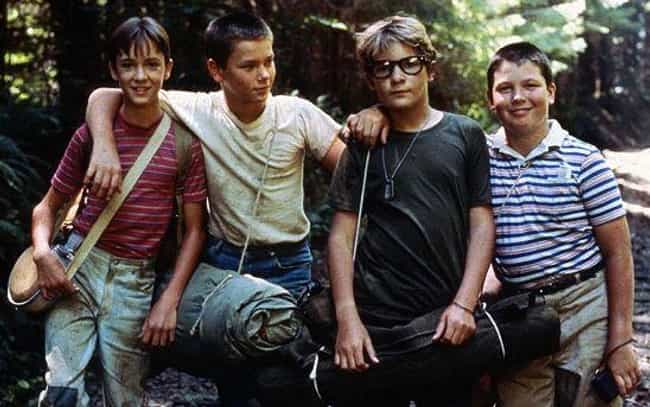 When King was asked what his favorite adaptation of his work was in a 2014 Rolling Stone interview, he did not hesitate to say, "Probably Stand by Me." Stand by Me is coming of age film about four boys making the journey to see a dead body. King said:
It was true to the book. It had the emotional gradient of the story. It was moving. I think I scared the sh*t out of Rob Reiner. He showed it to me in the screening room at the Beverly Hills Hotel. I was out there for something else, and he said, "Can I come over and show you this movie?" And you have to remember that the movie was made on a shoestring. It was supposed to be one of those things that opened in six theaters and then maybe disappeared. And instead it went viral. When the movie was over, I hugged him because I was moved to tears; it was so autobiographical.
Actors: Kiefer Sutherland, Corey Feldman, John Cusack, Richard Dreyfuss, River Phoenix, + more
Released: 1986
Directed by: Rob Reiner