Graveyard Shift
One Of Stephen King's First Novels Is So Controversial That You Can't Get It Anymore

Stephen King didn't earn the title King of Horror by sticking to safe subjects or shying away from taboo characters. Vampires, children being run over by semi trucks, and a girl dispatching bully classmates with her telepathic powers titillated readers and fans, but never elicited outrage on a large scale. Yet the most controversial King book of all time is one he wrote while still a 16-year-old high schooler.
King wrote Rage in 1965 and published it in 1977 and 1985 under his pseudonym Richard Bachman. The novel focuses on a young man named Charlie Decker taking a firearm to school to exact revenge on teachers and students.
After multiple real-life school shootings in the '80s and '90s mirrored aspects of the novel, garnering it media attention for possibly inspiring the rampages, King himself asked to have Rage pulled from print. Highly sought-after by banned-book enthusiasts today, used copies of Rage can only be found by luck or acquired at great expense.
King's move to suppress his own writing in the wake of controversy deserves an examination, along with the book itself, to fully understand its impact as well as the thin line between entertainment and inspiration.
'Rage' Follows Psychologically Unwell Charlie Decker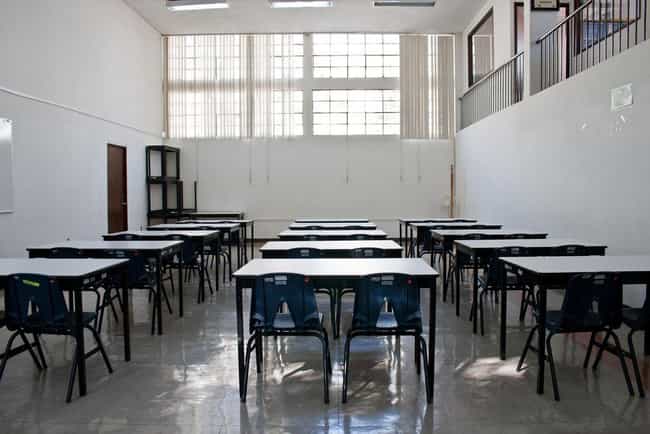 Rage's protagonist is Charlie Decker, an 18-year-old senior in a Maine high school. The novel begins with Decker meeting the principal of the school to discuss an earlier strike against a chemistry teacher with a pipe wrench that left the teacher in need of reconstructive surgery. The interaction ends with Decker reviling the principal, getting suspended, and grabbing a firearm from his locker. After setting the locker ablaze, Decker dispatches two teachers and holds an entire class hostage.
Throughout the story, King takes the reader through different factors that led Decker to the point in the classroom. Through memories, King shows how Decker's childhood was less than ideal - his father harmed him, and brutality was always a part of his life. In one scene, Decker's father guts a deer and muses on how he would do the same to his wife if she ever stepped out on him. Another flashback shows an aggressive physical advance on Decker, proving he was not safe from his father either.
'Rage' Imagines The Hostages Identifying With Their Captor
Decker holds a classroom of algebra students hostage while his locker fire brings police to the school and prompts a mass evacuation. The students left with Decker all comply with his demands that two of the girls fight each other while another details her intimate life for the entire group. During this exchange, Decker learns that a classmate named Ted was involved with a girl he has feelings for, leading him to target the other boy verbally.
Chillingly, the rest of the students join Decker in the reviling of Ted. Somehow the catharsis of sharing secrets about themselves and complying with Decker's invasive and heinous demands pushes the hostages to develop Stockholm syndrome with a splash of Lord of the Flies.
Eventually, the students assail and incapacitate Ted for Decker. Some believe this scene tells disturbed individuals that an act of aggression could win them their classmates' understanding and compassion - and possibly even their own posse of vengeance.
Decker's Consequences Are Light For His Crimes
The aggressive and homicidal Decker continues to assert his power and control over multiple authority figures who attempt to stop his spree. During one faculty member's attempt to talk him down, Decker coerces the man into revealing personal and private details about himself and his wife. The teen reduces the adult to tears, further buffering his resolve to keep the "game" going. He also keeps police scrambling by making random demands and using the hostages as pawns.
After Decker allows the students to leave the classroom - except the badly wounded Ted - the police chief attempts to apprehend him. Decker deliberately tries to have the police end him, but a locker padlock in his breast pocket saves him from the bullet.
Decker's actions - assailing his chemistry teacher as well as ending both a history teacher and an algebra teacher - culminate in the court declaring him unfit to stand trial by reason of insanity. Decker is left in a psychiatric hospital where he receives letters from friends about the lives of his classmates, and the reader gets an update on the health of victim Ted.
Many already psychologically fragile readers may have felt Decker's ultimate punishment wasn't that bad, especially in light of his classmate hostages rallying around him during the incident.
In 1988, Jeffrey Cox Kept A Class Of 60 Hostage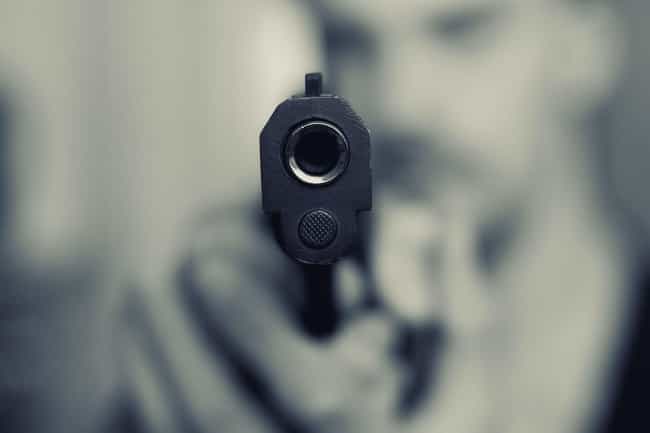 Jeffrey Cox was already receiving psychiatric inpatient treatment when he discovered and became obsessed with King's Rage in 1987. Cox's urges pushed him toward turning on himself, but doctors stopped him from carrying out this plan.
In April 1988, 18-year-old Cox entered his high school humanities class with a semi and attempted to foster the same camaraderie with his 60 classmates as Rage's fictional Charlie Decker. Instead, after listening to his plans to demand $1 million for an escape to Brazil, Cox's classmates decided to wrestle him to the ground and disarm him. Cox went to jail, and 18-year-old Ruben Ortega - the classmate who initially subdued Cox - received accolades from President George H.W. Bush.
Much like Decker, Cox demanded smokes and pizza from authorities and threatened to hurt the students trapped in the classroom with him. He also told his classmates that he didn't think he could hurt them and had a plan to get the police to end him if he was unable to secure the demanded money.
Cox allegedly identified with Decker, reading the fictional teen's exploits over and over again until he believed he could make the story his own. Luckily, no one lost their lives during Cox's attempt at living out his disturbed fantasy, but Rage's role in the event became part of the public consciousness.