Graveyard Shift
Stephen King's 'Thinner' Movie Is Weirder Than You Remember

With the sequel to Andy Muschietti's It due out in 2019, along with a new version of Pet Sematary, Stephen King fever is gripping Hollywood. Thus, it's the perfect time to revisit some of the older King adaptations, and there are few that are weirder than 1996's Thinner, a mostly forgotten curses-and-body-horror flick.
Filled with Academy Award-winning makeup effects by Greg Cannom, weird plot developments, gallows humor, and plenty of behind-the-scenes weirdness, Thinner is an unpredictable throwback to shows like Tales from the Crypt, trading in King's love for old EC Comics where morally awful people get their well-deserved comeuppance. While it may not be one of the best King adaptations around, Thinner is the perfect midnight movie for those craving an unusual dose of King.
Stephen King Wrote 'Thinner' Under A Pen Name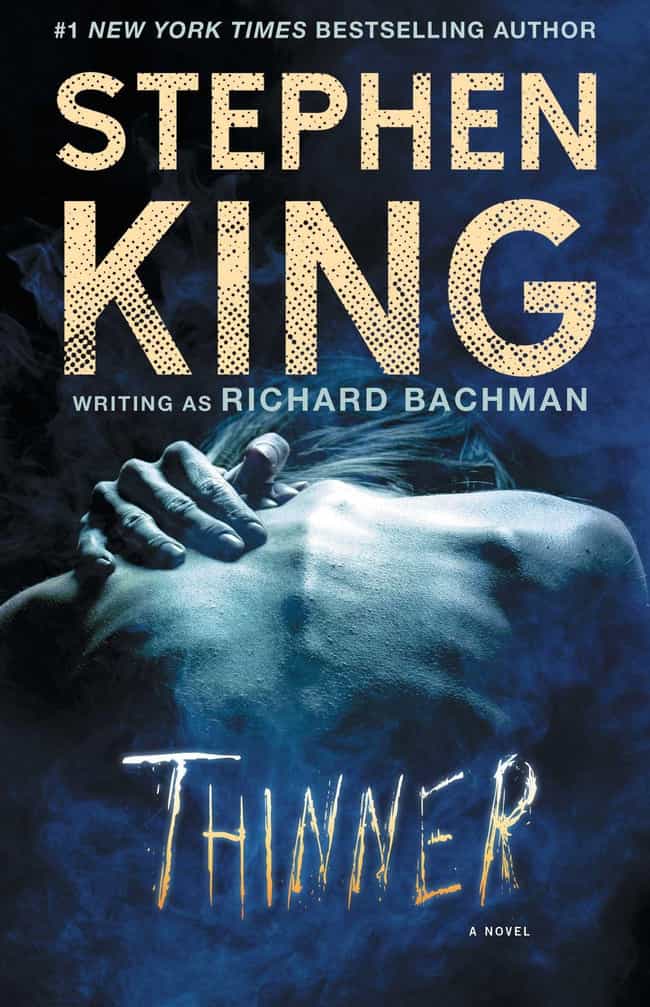 Though the film is branded as Stephen King's Thinner, the book was the third-to-last novel that King released under his pseudonym, Richard Bachman. In 1996, the same year the movie version of Thinner hit theaters, King published his penultimate Bachman novel, The Regulators.
However, when Thinner debuted in 1984, it was not yet common knowledge that Bachman and King were the same. In fact, the original release of Thinner included an author photo of Bachman, which used a picture of Richard Manuel, an insurance agent to King's literary agent at the time, Kirby McCauley.
'Thinner' Was Based On Real Events - Sort Of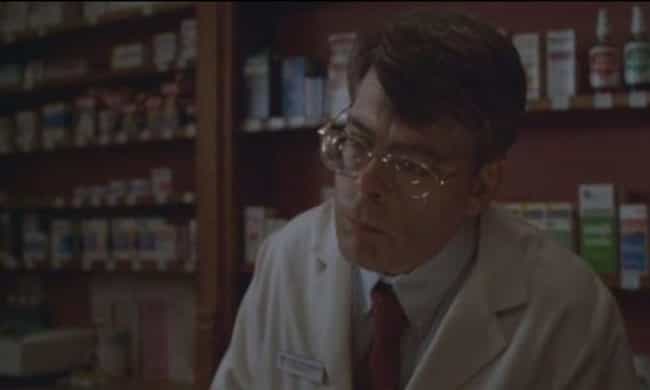 As with many of his novels, King pulled elements from his life to create the plot of Thinner, which centers on an obese man who gets cursed to lose weight uncontrollably after he fatally drives over a Romani woman.
In an interview with the Washington Post, King cited a frightening experience that involved a time when a doctor told him he needed to lose weight because he had entered "heart attack country," a line he uses in the book. He also described his resentment of having to lose weight, and how it eventually transitioned into the idea of a character who couldn't stop shedding pounds.
There are subtle details from King's weight loss journey that find their way into the Thinner film, such as an early scene where we see the main character, Billy Halleck, empty his pockets before weighing himself in the morning. King also makes one of his obligatory cameos in the movie, playing a pharmacist named Mr. Bangor, a nod to King's hometown.
'Thinner' Was Originally Released With 'Michael Jackson's Ghosts'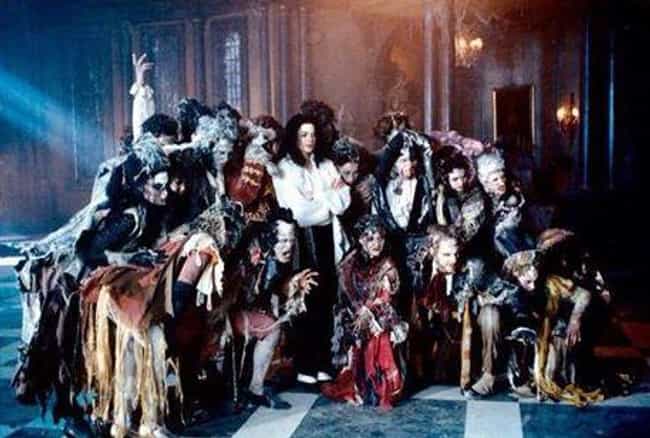 While most of us probably saw Thinner on VHS at our local video stores, the movie actually got a limited theatrical run in 1996, where it played alongside Michael Jackson's Ghosts, a short film/extended music video starring Jackson in multiple roles, co-written by Stephen King and Mick Garris, and directed by special effects legend Stan Winston.
The 40-minute horror musical features several dance numbers set to Michael Jackson songs like "Is It Scary" and "Ghosts," telling the story of a spooky Maestro (played by Jackson) and his ghostly family who get kicked out of the town of Normal Valley by a belligerent mayor (also Jackson). In spite of its star power, Michael Jackson's Ghosts has yet to receive an official DVD or Blu-ray release.
'Thinner' Gets Weird Fast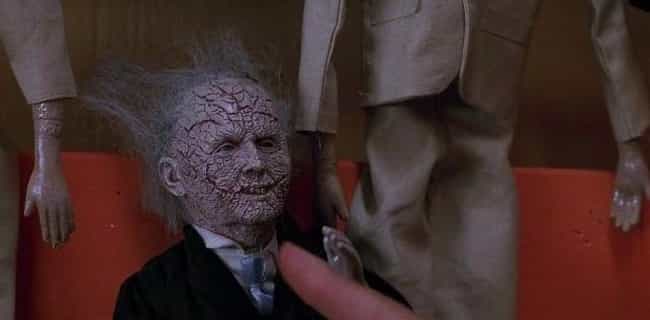 Like its source material, the Thinner film adaptation focuses on Billy Halleck, an obese attorney who kills an elderly Romani woman with his car. He later finds himself on the receiving end of a curse that makes him lose weight uncontrollably after the Romani woman's father touches Halleck's cheek and says, "Thinner."
What could have easily been a slow-burn film of paranoia and despair ends up in a different direction. After only a cursory introduction to our cast of characters, we cut right to the chase of the fateful (and fatal) accident that kicks off the main plot. The reality of Halleck's predicament is apparent within the first half-hour, leaving the film plenty of time to diverge into prescient dream sequences, bizarre encounters, curses hidden in pies, and even shootouts before the final credits roll.