Entertainment
Stephen Root Is Usually The Best Part Of Everything He's In, Even If You Don't Recognize Him

Updated June 29, 2020
4.2k votes
1.1k voters
29.5k views
12 items
List Rules Vote up the roles that make Stephen Root one of Hollywood's most wonderfully weird actors.
Many of us first became aware of Stephen Root's acting prowess in the 1999 classic Office Space, where his character Milton Waddams stole the show and secured a prominent place in pop culture history. Root had already been acting for over a decade before that breakout hit, though. In the years since Office Space, he has become one of the most prolific and chameleonic character actors around, boasting a remarkably productive resume. He seems to show up everywhere and in everything (over 800 episodes of television and 100 films, as of 2020).
"I knew I wanted to be a working actor," Root told The A.V. Club. "And as the years have gone on, I just naturally evolved into [a character actor]. Because, y'know, I'm not a leading guy. Never was. It was just a natural progression to keep doing this. I mean, Betty White's, what, 90? And she's still working!"
A one-hit wonder Stephen Root is not. It's quite possible you've completely overlooked Root in some of your favorite films and TV shows. If you haven't, then you know he is one of the greatest character actors of the past 30 years; the guy transforms both physically and emotionally, rendering himself unrecognizable from role to role. He also has a knack for choosing unusual characters. In pretty much every case, he brings a wonderful amount of creativity and weirdness to each role, subtly enhancing everything he appears in - whether you recognize him or not.
back to page 1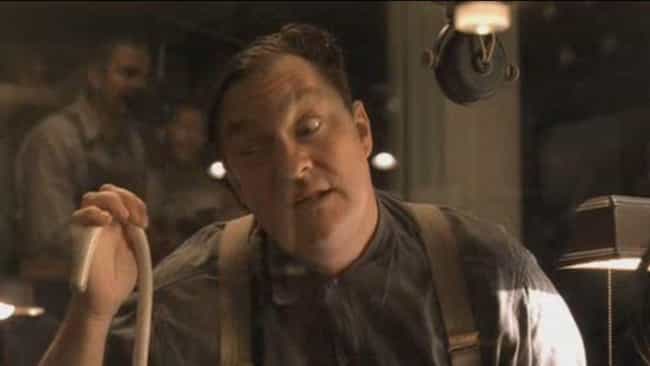 Root has appeared in a handful of the Coen Brothers' films: The Ladykillers, No Country for Old Men, and The Ballad of Buster Scruggs. Clearly they appreciate his flexibility.
However, many probably remember him best from O Brother, Where Art Thou? In the same way that Root is recognized as the staple guy from Office Space, he is also, eternally, the blind guy from O Brother, Where Art Thou? He may have only been onscreen for a matter of minutes, but they were some hilarious minutes. With his outlandish Southern accent and palsied mannerisms, Root's character makes that recording studio an even more memorable visit for the three chained leads.
'True Blood' -  As Eddie Fournier, The Once Closeted Human Turned Openly Gay Vampire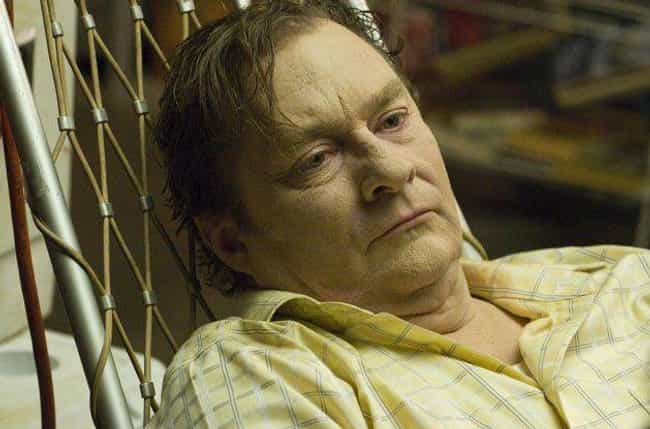 In a career that's included a lot of out-there roles and unusual approaches to character quirks, Root's performance as gay vampire Eddie Fournier on True Blood is a standout. What could have easily been an over-the-top caricature is instead a thoughtful and nuanced study of a lonely but endearing middle-aged man.
Sure, Eddie is a vampire, but he is sweet and gentle. Root has acknowledged that the role was "a leap into the unknown" for him, but the leap proved well-timed and well worth it.
'Star Trek: The Next Generation' - As Captain K'Vada, A Klingon Military Officer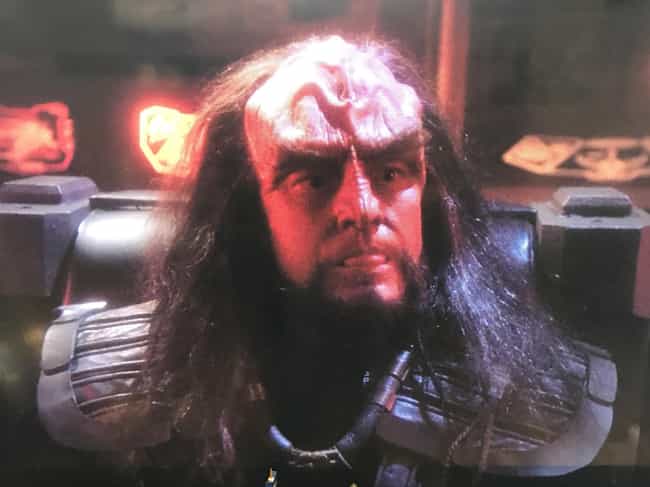 "I'm a big sci-fi guy from way back," Stephen Root told EW. He loves the work of Ray Bradbury, Isaac Asimov, Arthur C. Clarke, and Robert Heinlein, just to name a few. The actor has also participated in quite a few sci-fi movies and television shows. Among his credits are roles in Buffy the Vampire Slayer, Quantum Leap, and an early video game version of Blade Runner.
Root regrets that he never got to appear in Battlestar Galactica, but he did unrecognizably appear in an episode of Star Trek.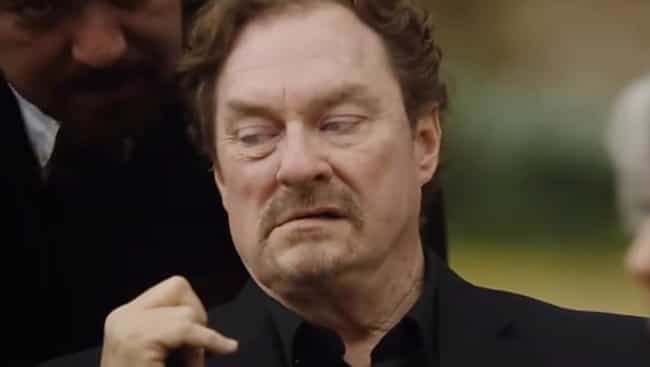 Of all the horrible people depicted in Jordan Peele's Get Out, Stephen Root plays perhaps one of the most despicable. James Hudson is a blind art gallery owner and member of the Order of the Coagula who allies himself with the body-snatching Armitage family. As a viewer worried about the protagonist's well-being, you like Hudson. At first, Hudson compliments Chris on his photography and seems... well, normal. His character expresses a certain amount of disgust toward all of the rich jerks hanging around. However, despite his seeming disapproval of this secret society's capturing of Black people to be "hip" and achieve immortality, Hudson is just as deranged:
Please don't lump me in with that, you know, I could give a sh*t what color you are. No, what I want is deeper. I want your eye, man. I want those things you see through.
Root plays Hudson with the type of sensibility only he can pull off - the type that makes him likable even when he's not.