Entertainment

Steven Moffat Shows and TV Series

All Steven Moffat shows list, featuring TV series created by Steven Moffat, with pictures from the show when available. Series and programs made by TV creator Steven Moffat are listed below alphabetically, with additional information such as when the show first aired and what network it aired on. What are all of the Steven Moffat TV creations? This series list includes any shows that Steven Moffat co-created and maybe served as an executive producer on.
Shows here include everything from Sherlock to Coupling.
This list of television shows features programs produced, written, and adapted by Steven Moffat. This list answers the questions, "What shows did Steven Moffat create?" and "How many shows has Steven Moffat created?"
These shows may not have all aired in the same country, but they were all created or co-created by Steven Moffat. (8 items)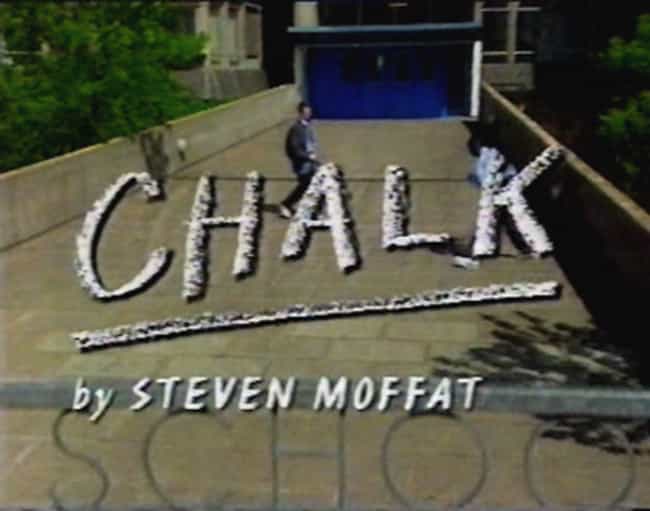 Chalk is a British television sitcom set in a comprehensive school named Galfast High. Two series, both written by Steven Moffat, were broadcast on BBC1 in 1997. Like Moffat's earlier sitcom Joking Apart, Chalk was produced by Andre Ptaszynski for Pola Jones. The series focuses upon deputy headteacher Eric Slatt, permanently stressed over the chaos he creates both by himself and some of his eccentric staff. His wife Janet and new English teacher Suzy Travis attempt to help him solve the problems. Because of the very good reaction of the studio audience, a second series was commissioned before the first had been broadcast. However, journalists were critical of the show, highlighting stylistic ...more on Wikipedia
Actors: Geraldine Fitzgerald, David Bamber, John Wells, Nicola Walker, John Grillo, + more
Premiered: 1997
see more on Chalk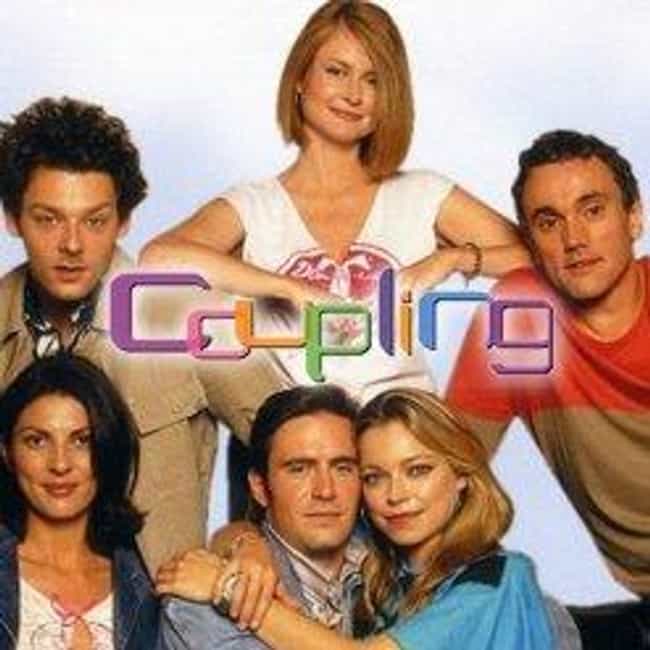 Coupling is a British television sitcom written by Steven Moffat that aired on BBC2 from 12 May 2000 to 14 June 2004. Produced by Hartswood Films for the BBC, the show centres on the dating, sexual adventures, and mishaps of six friends in their late twenties and thirties, often depicting the three women and the three men each talking among themselves about the same events, but in entirely different terms. The series was inspired by Moffat's relationship with producer Sue Vertue, to the extent that they gave their names to two of the characters. Coupling is an example of the "group-genre", an ensemble show that had proven popular at the time. Critics compared the show to the American sitcoms ...more on Wikipedia
Actors: Gina Bellman, Jack Davenport, Sarah Alexander, Richard Coyle, Ben Miles, + more
Premiered: 2000
Number of Seasons: 4
see more on Coupling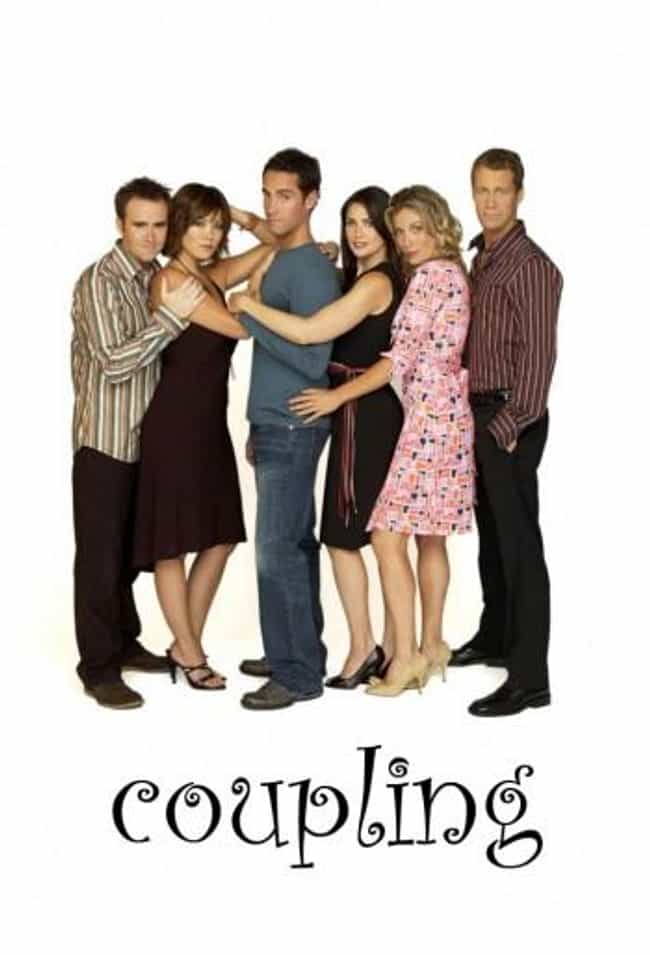 Coupling is a 2003 American remake of the British television sitcom of the same title, which aired on NBC. ...more on Wikipedia
Actors: Julie Benz, Lindsay Price, Rena Sofer, Sonya Walger, Colin Ferguson, + more
Premiered: 2003
Number of Seasons: 1
see more on Coupling
Coupling is a 2007 Greek remake of the British television sitcom of the same title which aired on ANT1. The show was directed by Stephanos Kodomari, and written by Tina Kampitsi. The series started being broadcast on November 15, 2007 at 23:00. The series was then dropped by ANT1 in February 2008 due to low ratings. ...more on Wikipedia
Actors: Anta Livitsanou
Premiered: 2007