Weird History
Fascinating Stories From Stevie Nicks's Love Life

Stevie Nicks became a household name alongside Fleetwood Mac bandmates Lindsey Buckingham, Christine and John McVie, and Mick Fleetwood shortly after the 1977 release of Rumours. Though the notoriously fluid Fleetwood Mac had released several albums prior to Rumours, the soft rock record is responsible for placing the band in the mainstream consciousness. However, it is also responsible for multiple affairs between Fleetwood Mac members, tumultuous separations, and heartbreak.
Stories from Stevie Nicks's love life are threaded throughout Rumours - "Dreams" is about her longtime partner Lindsey Buckingham - but her love affairs of the late '70s were just the beginning of a series of romantic escapades. Aside from her laudable career, Nicks has endured incredible grief and heartache, as well as fairytale-level passion.
Nearly everyone who has dated Stevie Nicks speaks fondly of her, including the Eagles' Don Henley and Joe Walsh - the latter of whom Nicks maintains was the love of her life. Even Mick Fleetwood, who thinks of Nicks as a sort of platonic soulmate, considers her and Buckingham to be eternally connected.
For her part, Nicks told Rolling Stone that she would be happy never marrying, as she's already "had a lot of great relationships" and her "life today is great" because of her friends and music.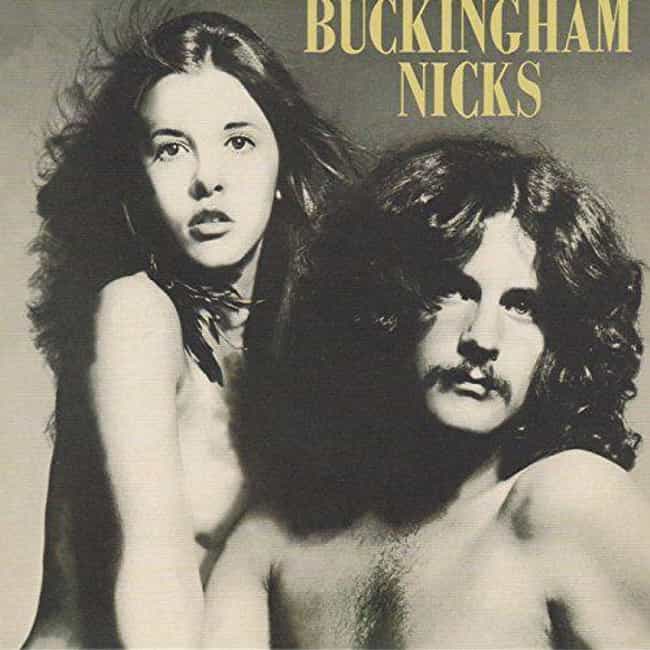 Nicks And Buckingham Met When She Interrupted His Performance At A High School Party
Nicks met Buckingham at a high school party when she "brazenly burst into harmony with him" while he jammed to the Mamas and the Papas' "California Dreamin'." The two went their separate ways, but were reunited two years later when Buckingham was looking for a new female vocalist for his band, Fritz.
The two reconnected in 1968 at San Jose State University, where Buckingham was well into his first year and Nicks was studying speech therapy. At just 20 years old, Nicks had her friend drive to Buckingham's place - where she began her music career, as well as the tumultuous, decades-long romance that inspired several of Fleetwood Mac's most notable songs.
Years later, during a television interview, Nicks spoke fondly of her relationship with Buckingham. "I loved him before he was a millionaire. We were two kids out of Menlo-Atherton High School. I loved him for all the right reasons," she said. "We did have a great relationship at first. I loved taking care of him and the house."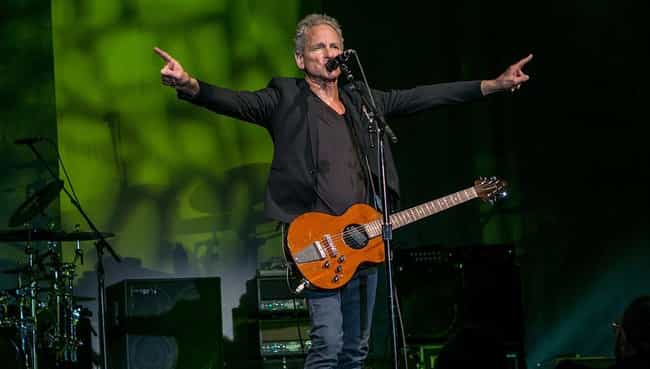 Buckingham Wrote 'Go Your Own Way' About Nicks
Around New Years' Eve 1974, Mick Fleetwood asked Lindsey Buckingham to join Fleetwood Mac as their new guitarist. Desperate for a qualified musician who would actually stick around, Fleetwood didn't put up much of a fight when Buckingham insisted that he and his girlfriend, Stevie Nicks, were "a package deal."
As the band began writing and recording, however, Nicks and Buckingham were separating from their long relationship together. Buckingham originally wrote "Go Your Own Way" as an expression of his anger toward Nicks.
The first time Fleetwood Mac producer Ken Caillat heard Buckingham sing it, he recalls the guitarist strumming his acoustic instrument with great force and "screaming his lungs out." He says it was so "non-musical" that he had his doubts about its potential. However, the song would go on to become the first single off the 1979 album Rumours, and was later ranked No. 120 on Rolling Stone's list of the 500 Greatest Songs of All Time.
Nicks was hurt by Buckingham's anger, especially the lyric "packing up, shacking up is all you want to do." She suggests Buckingham "knew it wasn't true. It was just an angry thing that he said," and recalls how hard it was to sing the backing vocals live.
Nicks Wrote 'Dreams' About Buckingham
At the end of 1975, Fleetwood Mac's self-titled album had gone gold and the band was officially on the road to becoming rock stars. By early 1976, they were working on Rumours in Sausalito, California, and Nicks and Buckingham were on the outs, which made it all the more difficult for Buckingham when he took it upon himself to turn "Dreams" into the hit it is today.
Nicks and Buckingham attempted to keep their "personal feelings in one corner of the room while trying to be professional in the other," according to the guitarist. Ultimately, however, those feelings came out, and "Dreams" is a reflection of their gradual separation.
Nicks wrote "Dreams" in 10 minutes one afternoon when she took a Fender Rhodes piano to Sly Stone's studio and sat on a velvet bed with Victorian curtains and cranked out the tune. The rest of the band was not immediately impressed with the song. Christine McVie says she found it "really boring." Buckingham saw its potential, however, and made "Dreams" a success by using three identical chords in three different sections to "create the impression that there's a thread running through the whole thing."
Nicks says that Buckingham ignored the lyrics she wrote since they were so obviously directed at him. She also says that they were in response to "Go Your Own Way," the song he'd already written about her. However, "Dreams" was meant to be "open and hopeful." Nicks further explains that the line, "When the rain washes you clean," is her way of saying she wanted Buckingham to be happy.
In 2005, Nicks said she could never go on stage without singing "Dreams."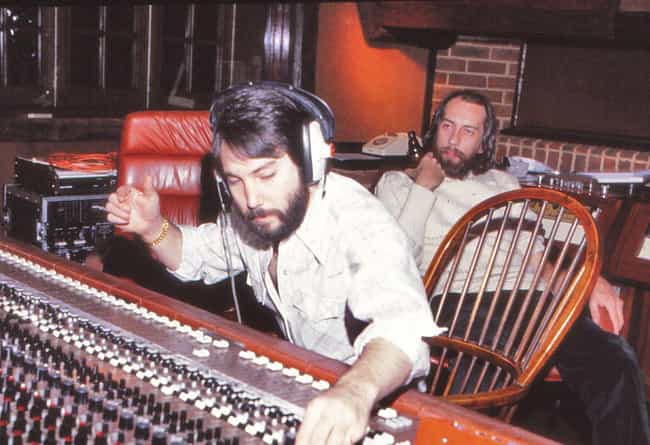 Nicks's Affair With Fleetwood Was The Result Of Brandy And Coke
In an interview for Oprah's Master Class, Nicks details the atmosphere around Fleetwood Mac in the late '70s as the band began production on Rumours. She first began to buy her own coke around this time - and started taking it more and more.
Nicks says she kept a gram in her shoe wherever she went, but because taking it would elevate her anxiety, she would then chase it with brandy. She believes the effects of the combination led to her affair with bandmate Mick Fleetwood.
Remarking that coke "turns people into nutcases," Nicks claims she and Fleetwood "would have never had an affair had we not had a party and all been completely drunk and messed up... and ended up being the last two people at the party."
Although Fleetwood writes in his memoir Play On that he and Nicks could have ended up together, Nicks believes the couple's tumultuous beginnings meant the relationship was "doomed" and that the affair "was not a good thing." In short, it "caused a lot of pain for everybody [and] led to nothing."