Living
What It's Like To Date Jennifer Lopez
Jennifer Lopez has had a number of high profile romances over the years, including three marriages. There are definitely criticisms of the multihyphenate artist, but J.Lo isn't ashamed of her dating choices over the years. The pop star owns her decisions, and declared in an interview once that "she does what feels right in the moment." But there are two sides to every tale, as some appearances of her diva side show - so what are the stories from Jennifer Lopez's exes?
If you've ever wondered what it's like to date Jennifer Lopez, the best way to find out is to go straight to the source: her exes. Most of her former beaus have nothing but nice things to say, but others weren't too happy with her decision to end the relationship or the attention they got for dating Jenny from the Block.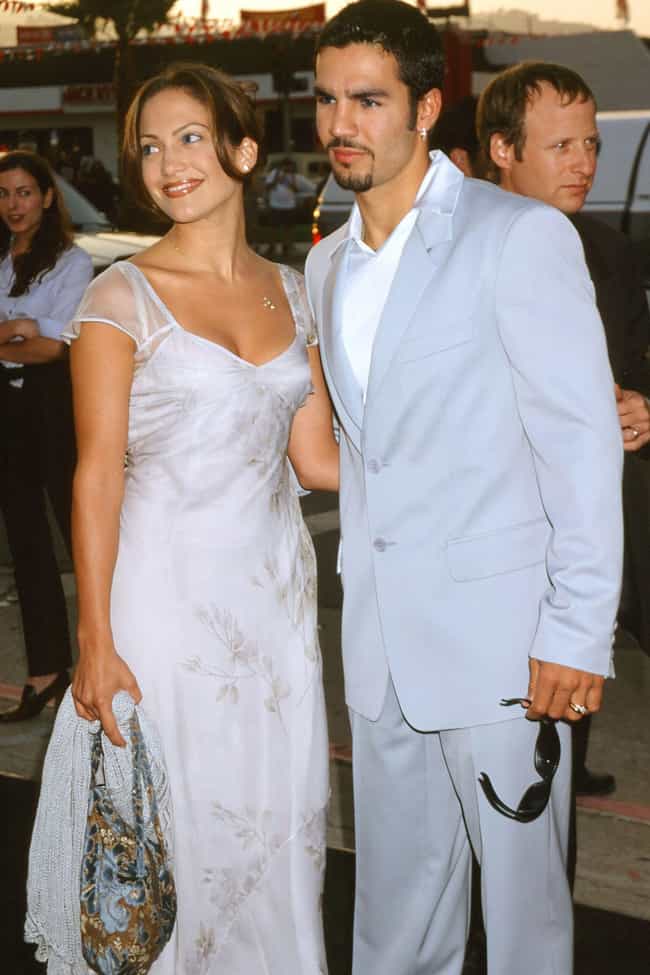 Ojani Noa, the star's first husband, seemingly spends most of his time - and makes most of his money - talking about Lopez. Although they were married for less than a year in 1997, he is still upset. He appeared on Million Dollar Matchmaker in October 2015 and lamented her choice not to stay, saying, "I was looking forward to being with her for the rest of my life. It didn't happen. She made the choice of her career instead of me."
In April 2006, Lopez sued Noa, who attempted to publish a tell-all book about their short marriage. Lopez won, and the court issued a permanent injunction that prevents Noa from "criticizing, denigrating, casting in a negative light or otherwise disparaging" Lopez. She was awarded $545,000 in damages. Noa was also ordered to give any copies of the book to Lopez.
He also threatened to release a tape of them getting intimate in 2009. The tape never materialized.
see more on Ojani Noa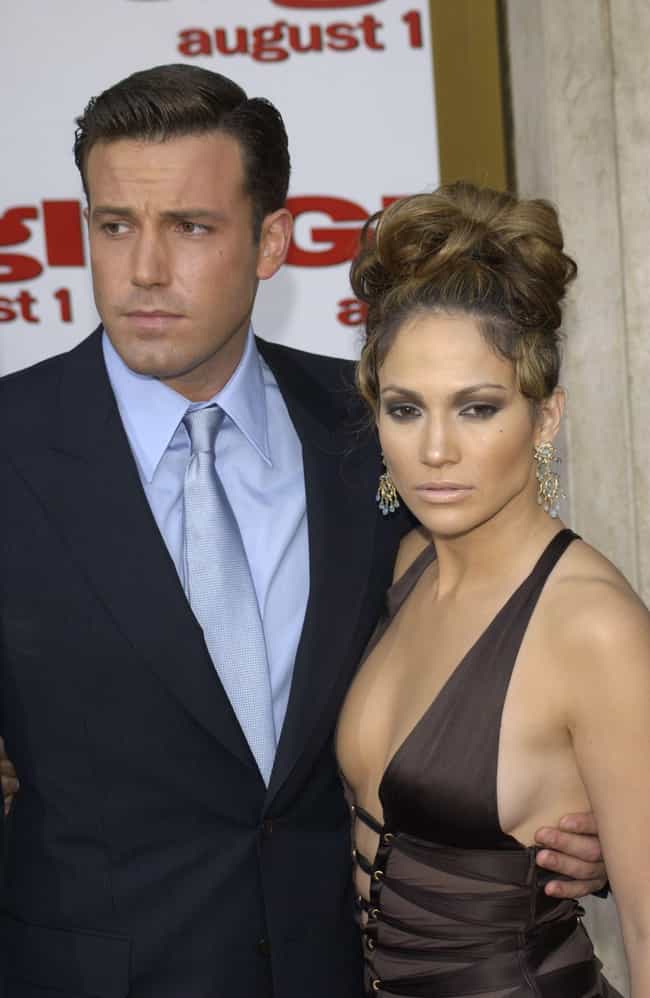 Ben Affleck started dating Lopez in 2002 while filming Gigli. The two were collectively known as "Bennifer," and Lopez's fans were not pleased with her decision to shack up with Affleck. They got engaged in 2003, but in 2004, they called off their wedding plans and relationship.
The disdain Affleck received during his time with Lopez still haunts him. In a 2012 interview with GQ, he said the treatment from the press during the time he dated Lopez was worse than what was being said at the time about convicted murderer Scott Peterson:
At the time, I knew on some level, "This is insane"... I remember thinking [Peterson] actually gets slightly better treatment than I do in the press. At least they had to say "alleged killer."

Unfortunately, there's an aspect of that that's like one of those fights you see on YouTube where one of them falls down and then a bunch of people who were standing around come over and kick the person. They don't know them, they have no involvement in the fight, but they recognize a moment that they can get a free shot in, and for some people it's just too much to resist. And that was definitely me at that point. I was the guy. I was the designated person to loathe.
see more on Ben Affleck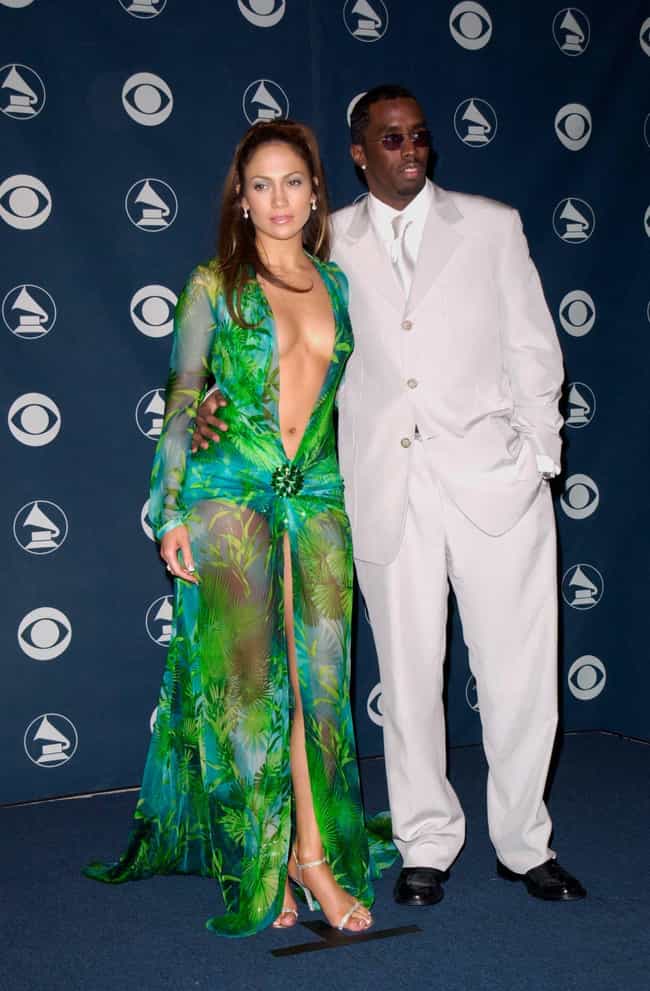 Diddy and J.Lo started dating in 1999, back when Lopez was working on her first album. The relationship ended in 2001, which Lopez later said was because he was unfaithful.
While on Entertainment Tonight promoting the documentary Can't Stop Won't Stop in June 2017, Sean Combs declared that Lopez was "without a doubt" one of his great loves. The two are still friends, and Combs still admires Lopez, and isn't shy about expressing his feelings about her body. The rapper told Access Hollywood Live in an interview that Lopez's booty is a ''work of art."
Combs has also spoken of the star's boyfriend, Yankees slugger Alex Rodriguez. He told Extra he "absolutely approves" of Rodriguez, adding "He's a great guy."
see more on Sean Combs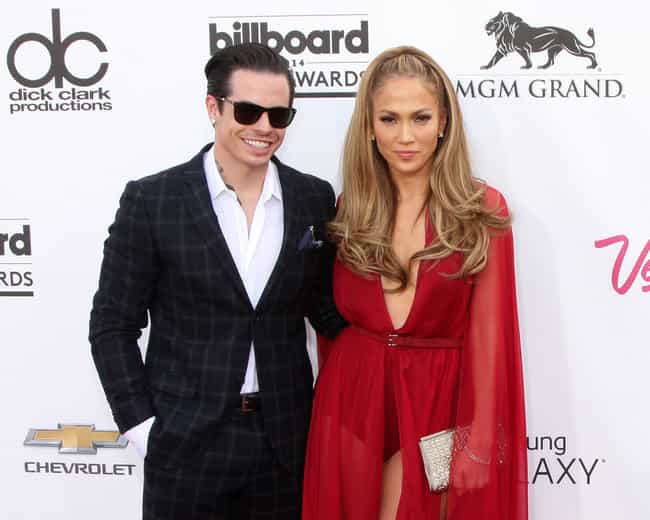 Casper Smart dated Lopez from 2011 to 2016. Smart didn't let the breakup affect his positive impression of Lopez, saying, "Jennifer is, like, phenomenal, phenomenal, phenomenal."
The two met in 2011 after Smart worked as one of her backup dancers. Even though they called it quits in 2016, Lopez made Smart the creative director of her All I Have residency in Las Vegas. The dancer claims they both helped each other creatively. Lopez even gave him advice when he started to venture into the acting world:
She would absolutely give me advice when it came to acting, for sure. Coaching on certain auditions and stuff I had coming up or just advice. I would do creative direction for her shows and such, and I would bring my ideas and creativity to her world and to her music side and her performance side, and she would definitely help me with the acting side as far as the training facility more.
see more on Casper Smart