Music
KISS Stories That Earn Them The Title Of "The Most Calculated Band In Rock History"

KISS is a polarizing rock band - or brand, depending on how you look at it. From their first days together, KISS supposedly created an image linked to Nazis, Satan, and blood. That image has become a marketing juggernaut and demonstrates why people are split when it comes to the KISS rock and roll legacy. Were they serious musicians that managed to parlay their success into continuous fame, or were they simply actors in it for the money, sex, and drugs?
To some, KISS is known for their outrageous outfits, makeup, and antics - everything from Gene Simmons's tongue action to on-stage blood-spewing and fire-breathing - aspects which reach far beyond their music. KISS got their start with Gene Simmons, Paul Stanley, Peter Criss, and Ace Frehley in 1973. Each member played a part - Simmons as the Demon, Stanley as the Starchild, Criss as the Catman, and Frehley as the Spaceman (or the Space Ace). By 1982, Criss and Frehley were out, but the band still played on at shows. Later members Eric Carr and Vinnie Vincent became the Fox and the Ankh Warrior, respectively.
KISS's biggest hits were released in the 1970s, and their international fame eventually led to solo projects. During the 1980s, KISS without makeup toured the world, but - after a resurgence in the 1990s - the original KISS band members dove back into their personas. Did they do it for the music? Or for the brand they had created?
back to page 1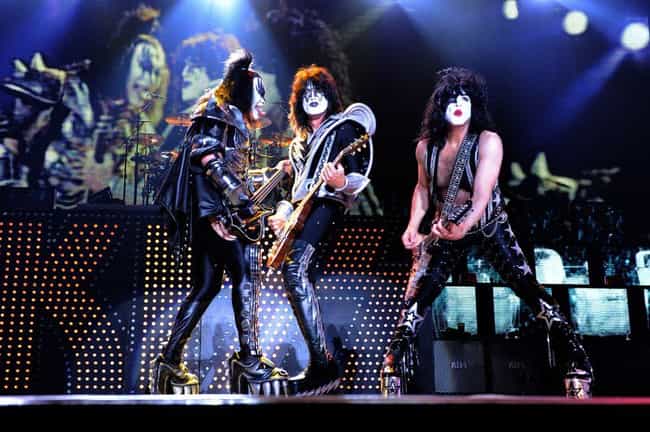 Fans Thought The Illuminati Kept The Band Out Of The Rock And Roll Hall Of Fame
KISS were inducted into the Rock and Roll Hall of Fame 15 years after the group's initial eligibility period, a delay that sent the KISS Army down a path of conspiracy theories. One theory involves journalist Dave Marsh, a key player in the Hall of Fame selection process, who once reportedly said, "KISS is not a great band, KISS was never a great band, KISS never will be a great band, and I have done my share to keep them off the ballot." This led to outrage by KISS fans around the world.
Another theory was that KISS were kept from the Hall of Fame by the Illuminati because of their apparent relationship with Satanism. KISS's connection with the Illuminati traced back to Vinnie Vincent (real name Vincent Cusano), a member of the band from 1982 to 1984.
Vincent, who brought the band into a new artistic period (ushering in rhythm, according to one observer), was also said to have been driven by the desire to pull KISS away from Satanism, as he had defended the New World Order. Vincent became known as Ankh Warrior, wearing an Egyptian ankh, the key of life symbol, which was tied to Illuminati power.
Vincent didn't last long in KISS and failed to eliminate the connections between the Devil and the band. According to the conspiratorial line of thinking, his failures meant the Illuminati would have to find other ways to suppress KISS. The secret group had made a bold move, keeping the band out of the Hall of Fame - an entity established for the creation of recruiting "lucrative performers into their globalist endgame." The heads of the Hall of Fame are, after all, New World Order luminaries, or so some conspiracy theorists posit.
The Rock and Roll Hall of Fame finally inducted KISS in 2014 and, while the band decided not to perform - and there was controversy over only the four original members being inducted - it was a relatively uneventful ceremony.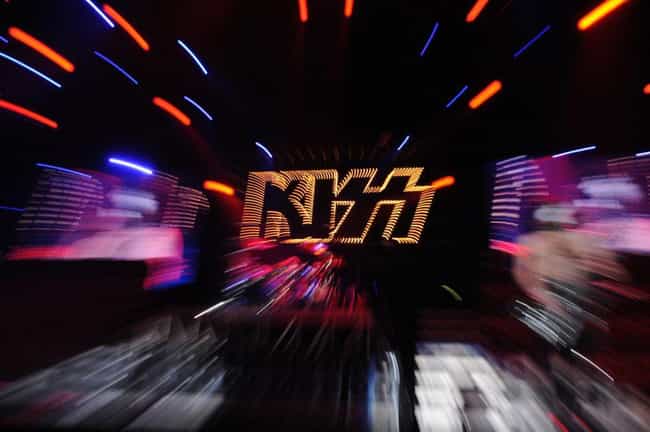 Germany Banned The KISS Logo In The 1970s Because Of Its Resemblance To WWII Iconography
The KISS name and logo have remained subjects of speculation since the band's origin. The purported ties to Satanism feed into assertions that KISS is an acronym for "Knights in Satan's Service." Gene Simmons always denied this, but has also admitted that the band didn't dismiss the idea because it was good for business:
Misinformation about the band began to spread in the southern Bible Belt states, including a rumor that the name KISS stood for Knights in Satan's Service, and that the four of us were devil worshippers. Ironically, this rumor started as a result of an interview I gave in Circus magazine after our first album; in response to a question, I said that I sometimes wondered what human flesh tastes like. I never wanted to really find out, but I was curious intellectually.

Later on, this comment seemed to ignite the whole idea that in some way KISS was aligned with devil worship. When I was asked whether I worshipped the devil, I simply refused to answer for a number of reasons: the first reason, of course, was that it was good press. Let people wonder.
When it comes to the logo, the lettering of KISS was thought by many to be remarkably similar to the SS or Schutzstaffel troops from WWII. Germany even banned the logo during the late 1970s. But according to Ace Frehley, who drew the logo, it was a coincidence.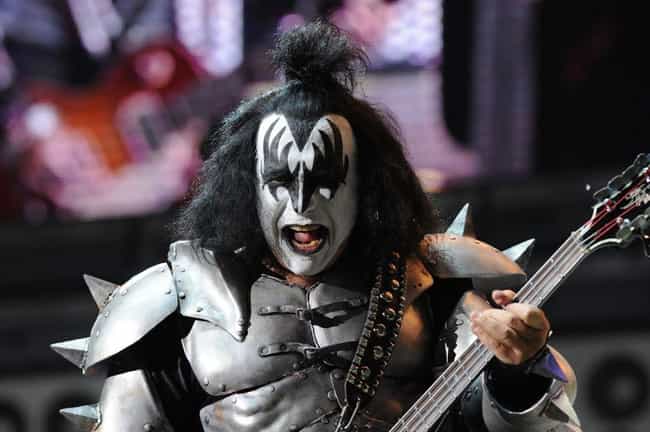 Despite His Party Boy Behavior, Simmons Allegedly Doesn't Drink
Despite the hardcore, partying persona he puts forward, Gene Simmons has remained a lifelong teetotaler. Simmons claims that he avoided both alcohol and drugs for his mother, a survivor of a WWII concentration camp. Simmons says he "had no right to harm [his] mother. Life did that enough."
Simmons was outspoken about people who do drink, however. He was openly critical of his band mates who drank, reportedly calling Peter Criss and Ace Frehley, the two members of KISS that left the band in 1982, "drunks" and "losers." This attitude is in line with Simmons's public personality. Simmons has not only insulted people suffering from substance abuse, but has also purportedly told individuals with depression to kill themselves and wanted immigrants to learn English.
For a man who fronts a "people's band," he doesn't seem to like a lot of people.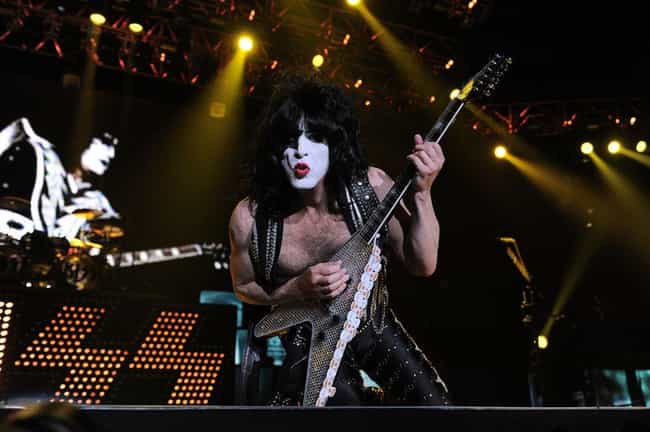 Paul Stanley Claimed His Former Band Members Were Racist Posers
Ace Frehley and Peter Criss left KISS in 1982 (accounts vary about whether they were fired or not, but Frehley claims he left by choice). Both members' exits were tied to their drug and alcohol use, and their former bandmates accused both men of some other abhorrent behavior. Paul Stanley reportedly made an accusation against Frehley and Criss:
[They felt] powerless and impotent when faced with the tireless focus, drive, and ambition of me and Gene. As a result, the two of them tried to sabotage the band...
He claimed Frehley often wore Nazi paraphernalia - something Simmons mentioned in his autobiography as well - and that Criss would ridicule waiters at Chinese restaurants. Both Stanley and Simmons told the story of how Frehley and Criss allegedly dressed up like Nazis one night and knocked on Simmons's door, asking him for his papers.
Stanley didn't hold back on Simmons either. According to Stanley, Simmons wasn't the genius everyone thought he was - he was merely the guy who took credit for the actions of a lot of other people. In an interview, Stanley said that he would like to get Simmons headphones, a mirror, and a microphone "so that he could watch himself talk all the time."