Music
KISS Stories That Earn Them The Title Of "The Most Calculated Band In Rock History"

KISS is a polarizing rock band - or brand, depending on how you look at it. From their first days together, KISS supposedly created an image linked to Nazis, Satan, and blood. That image has become a marketing juggernaut and demonstrates why people are split when it comes to the KISS rock and roll legacy. Were they serious musicians that managed to parlay their success into continuous fame, or were they simply actors in it for the money, sex, and drugs?
To some, KISS is known for their outrageous outfits, makeup, and antics - everything from Gene Simmons's tongue action to on-stage blood-spewing and fire-breathing - aspects which reach far beyond their music. KISS got their start with Gene Simmons, Paul Stanley, Peter Criss, and Ace Frehley in 1973. Each member played a part - Simmons as the Demon, Stanley as the Starchild, Criss as the Catman, and Frehley as the Spaceman (or the Space Ace). By 1982, Criss and Frehley were out, but the band still played on at shows. Later members Eric Carr and Vinnie Vincent became the Fox and the Ankh Warrior, respectively.
KISS's biggest hits were released in the 1970s, and their international fame eventually led to solo projects. During the 1980s, KISS without makeup toured the world, but - after a resurgence in the 1990s - the original KISS band members dove back into their personas. Did they do it for the music? Or for the brand they had created?
back to page 1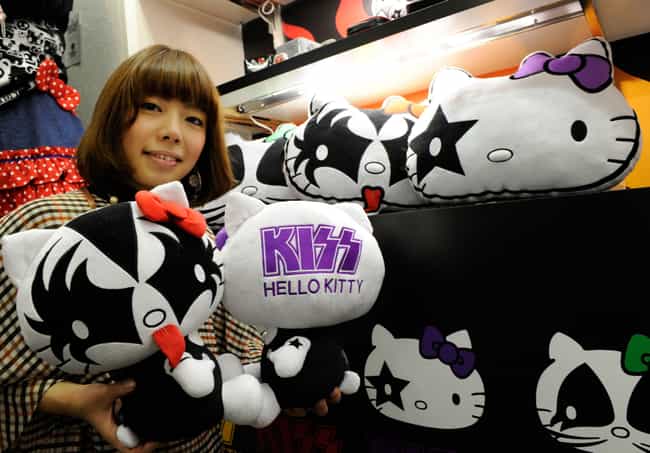 KISS Have Marketed Everything From Hello Kitty Dolls To Lunchboxes To Bags Of Air
The visuals related to KISS were all about hardcore, outrageous looks, starting with their album covers that featured monsters, fire, and women. The band and their merchandise cast a wide net, producing items for adults and children - and a few things that could be fun for both. The KISS lunchbox was a prized possession for kids during the 1970s (there's also a newer version), and the KISS comic book was purported to have the band members' blood blended into the ink.
As of 2018, you can go on the KISS website and buy water bottles, shirts, cell phone covers, and even a demon waffle maker. The band has sold bags of air and Hello Kitty KISS dolls.
There doesn't seem to be much that KISS won't sell. Paul Stanley proudly said as much in 2014, asserting "we will put our brand on anything."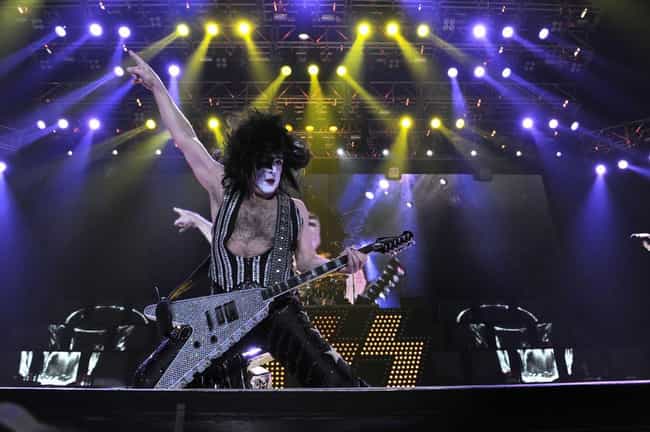 Some Have Equated KISS Shows With Theatrics
Critics of KISS - those inclined to resist calling them a rock band - consider the band's concerts more of a spectacle than entertainment. One commonly held belief is that the show is a distraction from the bad lyrics and lackluster musical performances. Many people, such as writer Steve Knopper of the Washington Post, have associated KISS with the general change in concerts being more about lights, lasers, and fire than songs.
At the same time, some believe the theatrics make KISS a band for the people because the impressive effects appeal to crowds.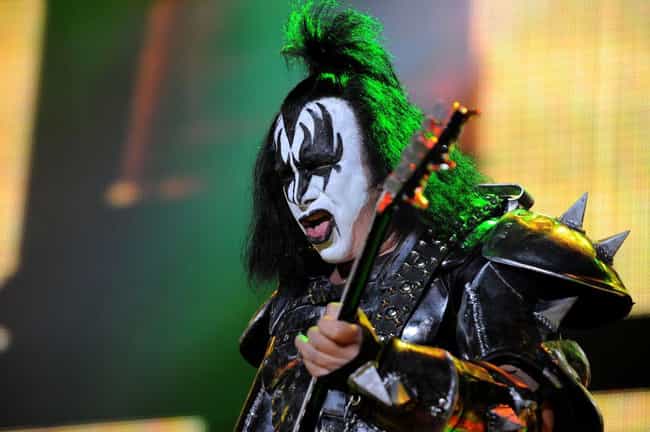 The Band Was Supposedly Kicked Out Of Performing At A Michael Jackson Tribute Concert
In Cardiff, Wales, KISS was knocked out of a lineup for a Michael Jackson tribute show. This came after media outlets reported that Gene Simmons had made disparaging remarks against the late singer shortly after his death. The October 2011 concert was scheduled to headline KISS, but promoters decided against the move.
MJ isn't the only respected figure against whom Simmons has remarked. His long list of tongue-lashings also includes Prince, whose death he had allegedly called "pathetic," citing drugs as his cause of death.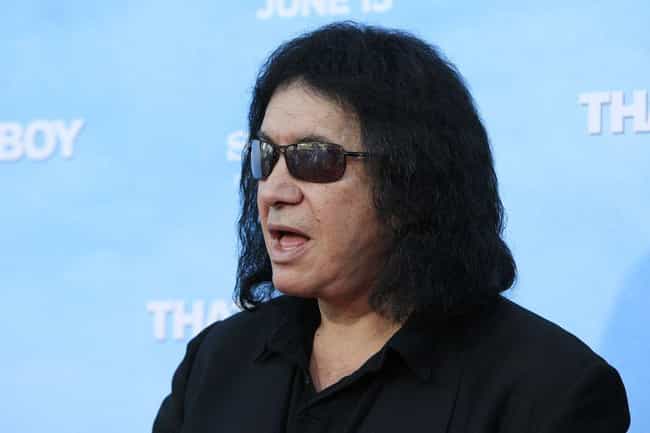 Gene Simmons Reportedly Had A Journalist Remove His Shirt Before He Would Do An Interview
KISS is known for making all kinds of condescending remarks and requests in its self-proclaimed god-status as a rock band. Not least of these stories involves a journalist in South America, who was set to interview the group in 2012 until they took issue with his attire.
He had worn an Iron Maiden shirt. Gene Simmons pointed this out immediately and also reportedly refused to answer questions unless the journalist took off the shirt.