Behind The Scenes
Behind-The-Scenes Secrets From 'Law & Order: SVU' That'll Make The Theme Song Play In Your Head

Updated February 22, 2019
246.2k views
13 items
Even after decades on the air, Law & Order: SVU is one of TV's best dramas. But there are probably tons of things you didn't know about Law & Order: SVU and its star, Mariska Hargitay. From the impetus behind its creation to the origins of its lead characters' names and how Hargitay has been inspired to give back, there are tons of fascinating secrets from behind the scenes of Law & Order: SVU.
Hargitay, in particular, is connected to her character, Olivia Benson. She finds herself deeply affected by the more intense storylines, and once got severely injured while performing her own stunts. Her longtime co-star, Christopher Meloni (who played Detective Elliot Stabler), starred on the show for over a decade, but harbored secret opinions on the Benson and Stabler pairing prior to his departure.
An Episode About Parental Abuse Really "Wrecked" Mariska Hargitay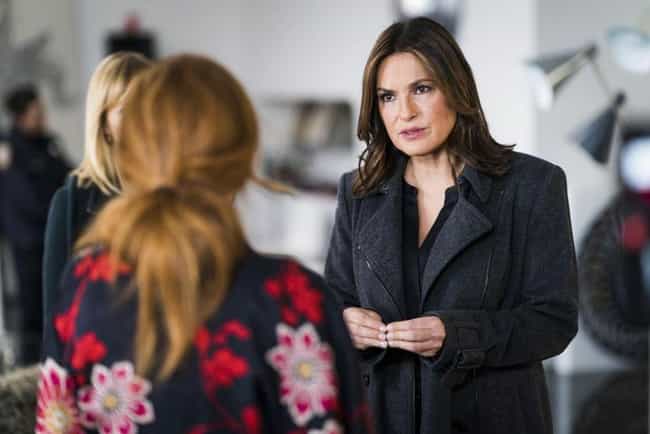 One SVU episode emotionally "wrecked" star Mariska Hargitay, as she shared with E! News in 2017. The Season 19 entry featured a conversation between a victim and Hargitay's character, Lieutenant Benson. In the process, Benson dredged up many repressed memories and emotions regarding her own father: she was conceived by rape. Hargitay told E! News, "We were wrecked... Actually I was wrecked for about three more days. It was hard for me to switch gears into the next episode."
She added,
"She spent so much time proving to everybody that she's OK and she can handle the things that happened to her, but in this way, one of the things at the end is she's so broken and so victorious. Because despite these pains, despite what she's been through, she's still victorious…she's even succeeded in this painful job, she's still in the middle of fighting for her child, she's still doing it…She keeps showing herself how strong she…she's brave enough to go inward."
Richard Belzer Is A Big Weed Smoker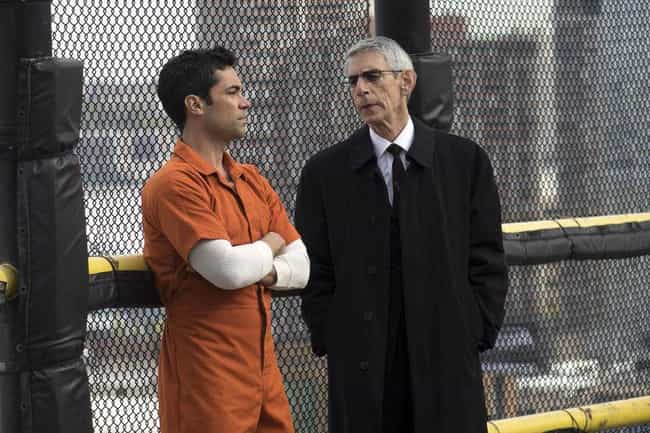 Who knew Detective John Munch was such a fan of controversial substances? Richard Belzer, the actor who plays Munch, blazes up regularly. Fellow comedian Bill Maher once said of Belzer, "I never once saw him do a set sober." Belzer first became interested in pot when he was diagnosed with testicular cancer in 1984. Since then, he has been an advocate for the use of medical marijuana.
Mariska Suffered A Collapsed Lung After Performing A Stunt
In 2009, Mariska Hargitay suffered an alarming injury on set. While in character, she was chasing an episode's antagonist and felt a sudden chest pain. She ignored the injury, only to eventually find out her right lung was 50% collapsed.
Thankfully, she got the surgery she needed, but the experience dredged up some personal emotional trauma. She lost her mother at a very young age in a car crash, so the accident helped her begin to truly appreciate her life and its success:
"[After my lung collapsed] all those old fears about my mom and my grandfather [both of whom died relatively young] came shooting up.

Having a child changes everything. All of a sudden you have so much to lose, so much to live for. Sometimes things in life happen that allow us to understand our priorities very clearly. Ultimately you can see those as gifts."
Christopher Meloni Didn't Want Stabler And Benson To Hook Up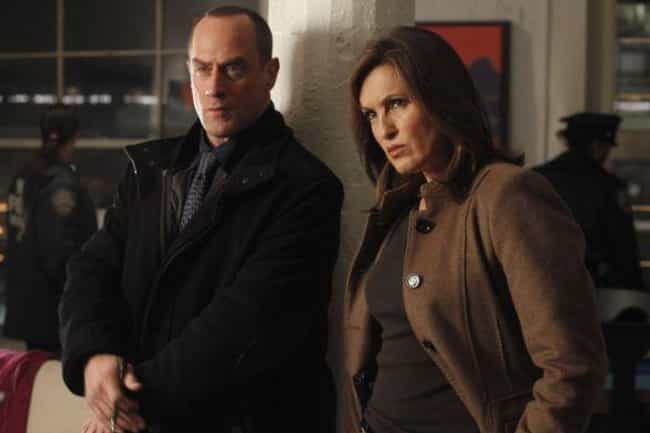 Cop partners Olivia Benson and Elliot Stabler always had explosive chemistry. Given that inter-office romances were pretty common on SVU, why didn't the pair ever hook up? Christopher Meloni argued that it was important the two never crossed the line. He said in 2015 that a hookup "would be the death knell of that relationship. I think they needed to keep that line taut and very clear … Keep the tension, never cross it."