Behind The Scenes
Insane Behind The Scenes Stories From The John Wick Movies

In 2014, John Wick opened in theaters and became the sleeper hit of the year. These behind-the-scenes stories from John Wick and its sequel John Wick: Chapter 2 will make you appreciate the assassin movie even more than you already did. Keanu Reeves learned everything from judo to a stunt termed "car fu" to prepare for his role as the titular assassin who is forced out of retirement. These stories about making the John Wick movies will bring you into the mindset of the film's co-directors Chad Stahelski and David Leitch. Both men served as stunt coordinators on The Matrix, but that isn't the only link between the two franchises.
Reeves's preparation process for one of the most blood-soaked, action-filled, anti-hero roles in cinema history was extensive and fascinating, and he would do it all again. Stahelski had an incredibly specific vision for Chapter 2, and he went to extensive lengths to guarantee that the blockbuster hit was just as spectacular as the first John Wick.
back to page 1
Reeves Spent Three Months In "Boot Camp" To Prepare For The Sequel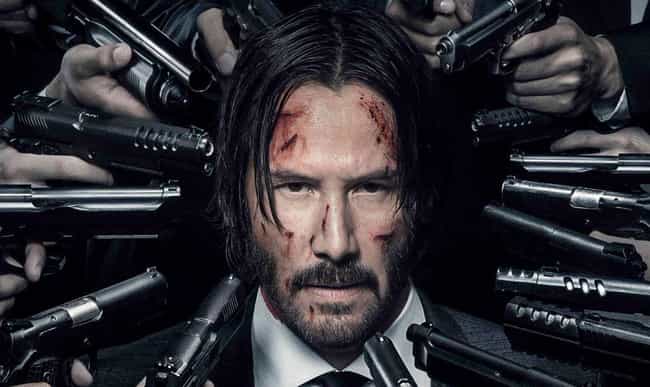 To prepare himself for the film's sequel, Reeves had to go through three months of John Wick "boot camp." The rigorous training included martial arts, fight choreography, stunt driving, and gun work.
Reeves was already adept in both judo and jiu-jitsu from his training for the original film. However, action sequels always go by the principle that bigger is better. The actor spent hours training in every area; his work included learning all aspects of gun training, including how to draw, reload, and shoot a weapon.
"Basically [you] just take the gun home, start walking around, practice spying rooms, practice your draws," Reeves said of his training. "And with John Wick, [you] practice your reloads, transition from weapon to weapon, footwork, and then kind of come up with the John Wick style."

Keanu Reeves Refused To Rest Even Though He Had The Flu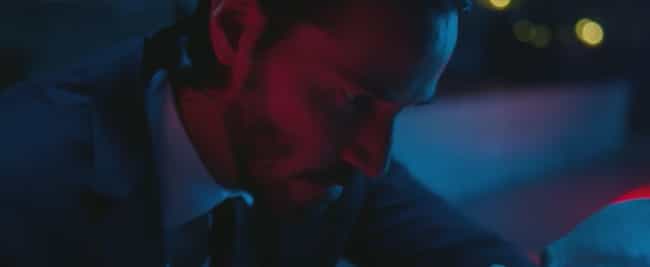 John Wick's co-directors Chad Stahelski and David Leitch recorded a commentary track for the movie's Blu-ray and DVD releases. One of the more impressive reveals of the commentary was that Reeves was very sick during what were perhaps the movie's most intricate and impressive fight scenes, which took place in the VIP room and club balcony. Reeves refused to rest during the two-day shoot even though he had a fever and the flu. "You couldn't even get him to sit down," says Stahelski. "He just did take after take."
Eva Longoria Served As A Producer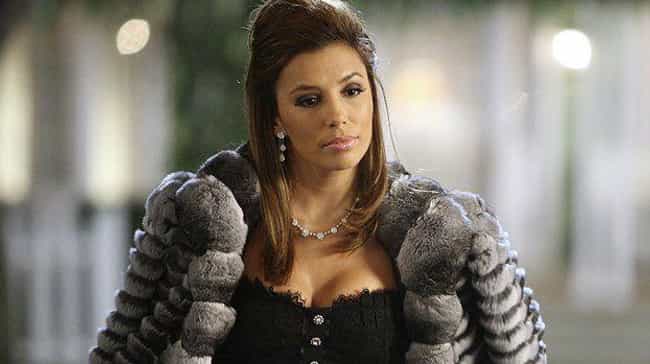 Most people probably know Eva Longoria best from her role as Gabrielle in Desperate Housewives. Longoria actually served as a producer on John Wick. However, she wasn't on set very often. In fact, John Wick's co-directors say when asked about Longoria's involvement in the action film that they "never met her but... thank her for writing [their] checks."
Interestingly, John Wick is Longoria's only credit as a producer in a feature length movie. She's produced and directed several TV series, but was primarily a studio investor for John Wick.
There's A Connection Between 'John Wick' And 'The Matrix'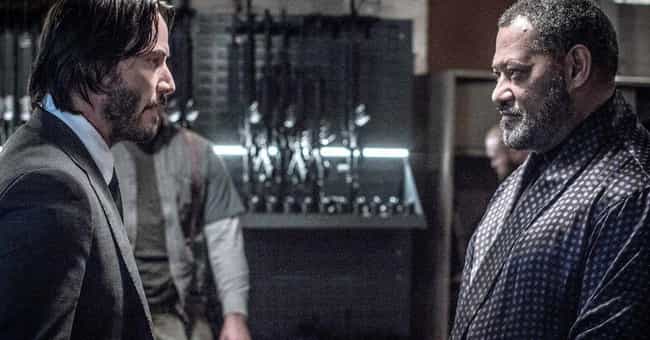 Who wouldn't want to see The Matrix's Neo and Morpheus reunite? One of the most anticipated aspects of John Wick: Chapter 2 was the big-screen reunion between Keanu Reeves and Laurence Fishburne.
The original film's co-directors both served as stunt coordinators on The Matrix trilogy. For the movie's sequel, Chad Stahelski took sole directorial custody of the scene. He discussed how important it was to cast Fishburne for John Wick: Chapter 2.
"... John Wick's, I guess, pseudo-ally in the movie, [is] Laurence Fishburne. You may know that Keanu, myself and Laurence all worked together on the Matrix trilogy. So when Derrick had written the character that Laurence plays in the script, it was really written with Laurence in mind. We hadn't worked together in a very long time. Keanu gave us a nice intro when they bumped into each other."