Weird History
Outrageous Tales From The Life Of Queen Elizabeth II's Son, Prince Andrew
Updated November 20, 2019
167k views
12 items
Prince Andrew is a royal bad boy. Though rumored to be Queen Elizabeth II's favorite child, his controversial behavior has caused plenty of headaches for Buckingham Palace over the years. Like several other British royals, his life is a catalog of blemishes ranging from personal indiscretions to public scandals.
Born on February 19, 1960, Prince Andrew was the queen's second son and third child, behind brother Prince Charles and sister Princess Anne. Andrew grew up to become a handsome hell-raiser. Though he earned respect and admiration for his military service - he fought in the Falklands War in 1982 - he also earned a reputation as a Playboy Prince who was always on the hunt for a good time.
In 1986, he seemed to settle down when he married Sarah Ferguson. His mother even rewarded him for settling down by giving him a new title, and so he became Prince Andrew, the Duke of York. Though the prince and his new wife genuinely seemed to love each other and the marriage produced two daughters, the couple divorced ten years later.
Prince Andrew's exploits only heated up from there. The 2000s and 2010s have been riddled with scandals for the Playboy Prince, especially as he cultivated questionable friendships and business relationships during his tenure as United Kingdom's Special Representative for International Trade and Investment from 2001 to 2011. From naughty affairs to dealings with dubious characters - including convicted pedophile Jeffrey Epstein - Prince Andrew's life is a collection of outrageous stories.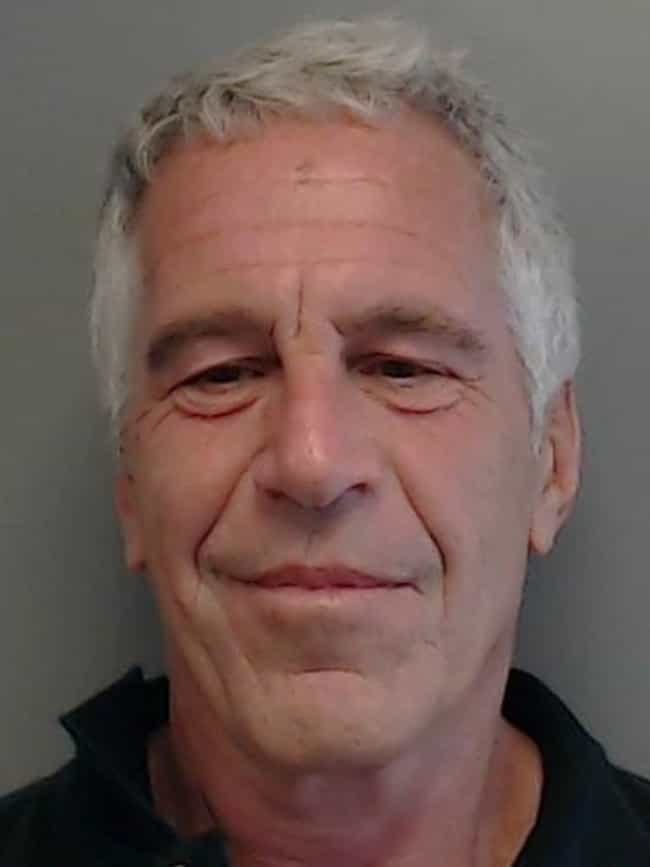 His Friend Jeffrey Epstein Is A Pedophile Who Ran A Sex Ring
Prince Andrew has lots of bad friends, including Jeffrey Epstein. Epstein, an American billionaire, was convicted in 2008 of running a teenage sex ring from his many estates. His Caribbean property, for example, was known as "Orgy Island," and he often "recruited" young girls and procured them for his adult friends.
This conviction apparently didn't stop Prince Andrew from ending the friendship. In 2011, the two buddies chatted together while they walked through New York's Central Park. His friendship with Epstein is one of many factors that led to Prince Andrew's resignation as trade envoy.
Months after Epstein allegedly took his own life in prison, Andrew released a statement that he would "step back from [his] public duties" as a royal. Andrew announced the decision on November 20 following a controversial interview in which he candidly discussed his relationship with Epstein.
"It has become clear to me over the last few days that the circumstances relating to my former association with Jeffrey Epstein has become a major disruption to my family's work and the valuable work going on in the many organizations and charities that I am proud to support," he noted in the statement.
"Therefore, I have asked Her Majesty if I may step back from public duties for the foreseeable future, and she has given her permission."
He Was Accused Of Having Sex With A 17-Year-Old "Sex Slave"
Prince Andrew's relationship with Jeffrey Epstein also inevitably made him vulnerable to accusations about sexual misconduct. In 2015, Virginia Roberts, an American, alleged that she had been Epstein's "sex slave," and was forced to have sex with Prince Andrew. Worse, she was only 17 at the time of the alleged rape. Her allegations were damning for the royal, since Roberts detailed her various sexual encounters with the prince, including an orgy in the Caribbean.
Andrew strongly denied the allegations, and a judge eventually threw them out.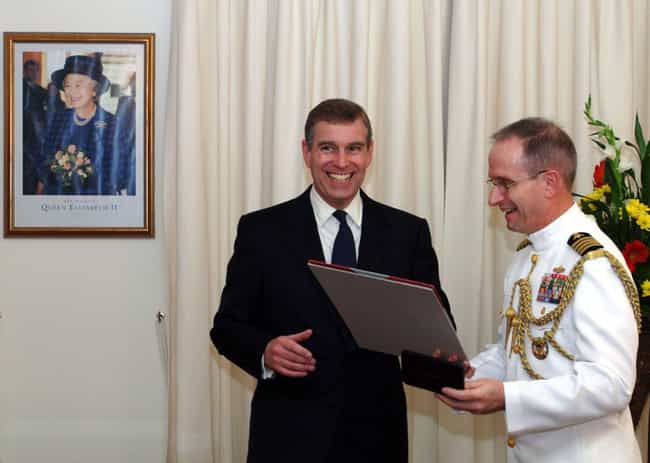 One Of His BFFs Is A Libyan Gun-Smuggler
One of the most ill-advised connections in Prince Andrew's network of bad guys is his friendship with Tarek Kaituni, who has been convicted for smuggling guns. But Kaituni's dubious business doesn't seem to bother Prince Andrew all that much. In 2008, Kaituni actually paid for Andrew to go on a nice little vacay in Tunisia. But the uproar over the buddy trip in 2008 didn't seem to deter Andrew. Only a few years later, the British press again scrutinized the prince's relationship with a convicted gun-smuggler when Kaituni was a guest at Andrew's daughter's private birthday party in 2011. At least he was a considerate guest: Kaituni reportedly presented Princess Beatrice, the birthday girl, with a diamond necklace.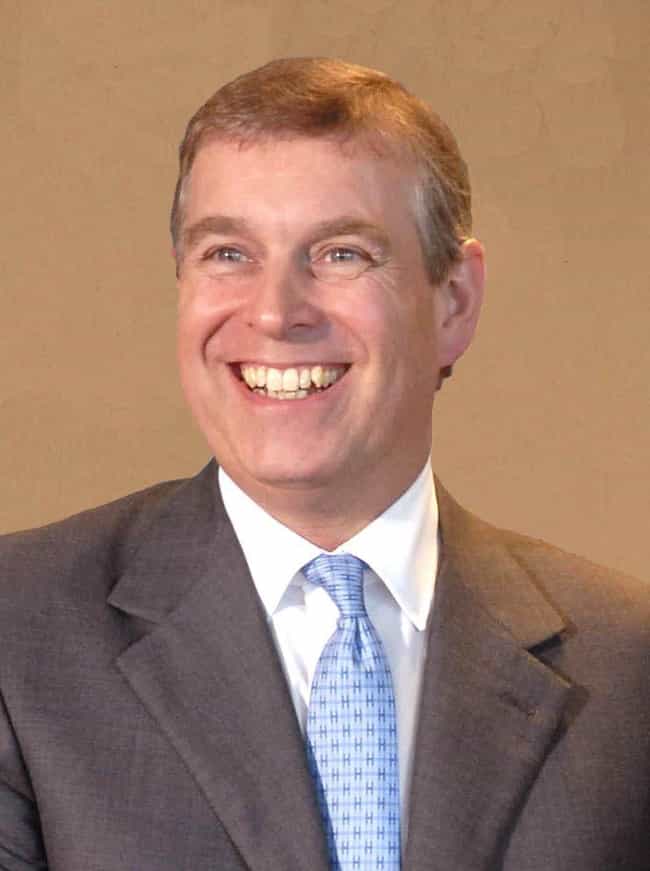 "Air Miles Andy" Takes Choppers Everywhere - Even Out To Lunch
With responsibilities ranging from royal engagements to business meetings connected with his position as trade envoy from 2001 and 2011, Prince Andrew has traveled a lot. But, as someone born into extreme wealth and privilege, he doesn't always travel like everybody else. The British press bestowed Prince Andrew with the nickname "Air Miles Andy," since the royal apparently travels so frequently by air. Worse: he often opts to hop into helicopters rather than taking a car or train for relatively short travels, thus costing British tax payers hundreds of thousands of pounds. In one particularly awful instance, Prince Andrew took a chopper to attend a business lunch that was only 50 miles away.