Behind The Scenes
Behind The Scenes Secrets From That '70s Show Most People Don't Know

That '70s Show began in 1998 and ran on Fox for eight solid seasons. The characters from each '70's Show season grew from silly teens to silly adults while the public watched. The transformations were incredible, and stars from the series shook Hollywood in unprecedented ways. Ashton Kutcher played goofball Michael Kelso on the show, but he later morphed into one of the most attractive and sought after cinematic actors. Wilmer Valderrama portrayed lovable foreigner Fez, but he eventually explored the singing world and the comedic sphere.
In addition to molding young actors' talents, the American sitcom also produced some pretty nostalgic and mismatched couples. That '70s Show celebrated youth, friendship, and Midwestern life, making it seem like even miscreants could find true love. Many '70s Show fans believe that they know everything about the period comedy, but the facts below will leave you in awe.
back to page 1
Eric's Sister Got Replaced Because Actress Lisa Robin Kelly Struggled With Addiction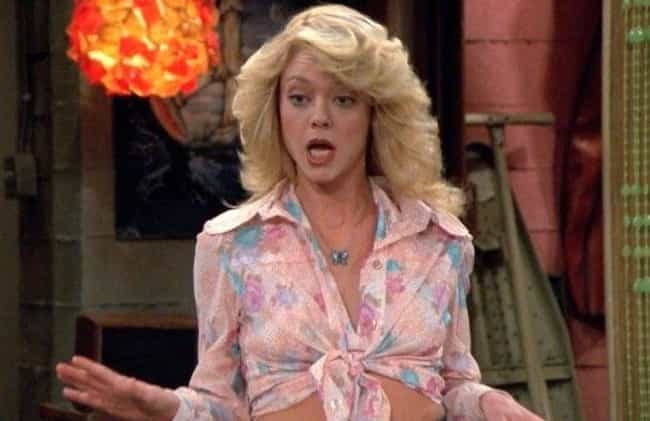 Actress Lisa Robin Kelly originally played Eric's older sister, Laurie. She struggled with alcohol abuse, however, and had to leave the sitcom in 2003 during Season 3. Kelly came back for a few episodes in Season 5, but she was ultimately replaced by Christina Moore at the start of Season 6. The troubled actress admitted, "With That '70s Show I was guilty of a drinking problem... And I ran."
Unfortunately, Kelly passed away at 43 in August 2013. The Los Angeles County coroner's department said the actress died from drug intoxication.
Donna's Mom Disappeared From The Show Because Tanya Roberts's Husband Was Dying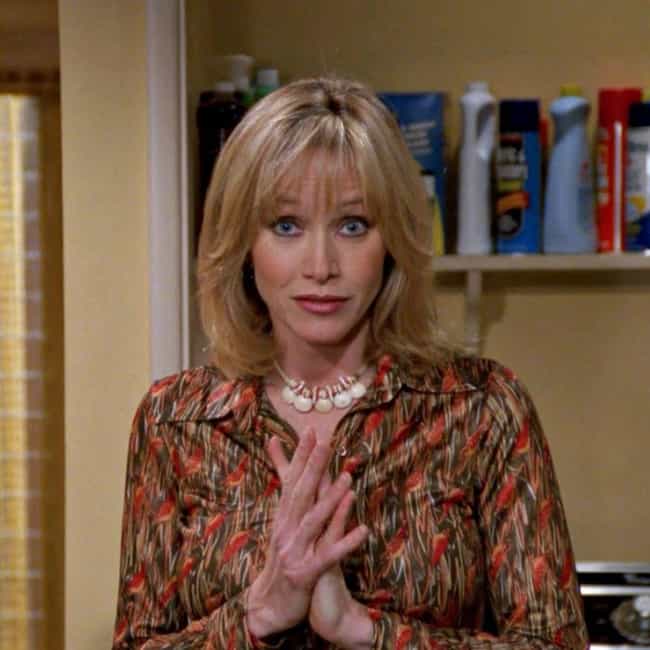 Midge (Tanya Roberts) left husband Bob and daughter Donna high and dry in the fourth season of the show. It was a shock to everybody and managed to produce some real pathos. Unfortunately, Roberts's departure was necessary because her husband had terminal cancer in real life. She wanted to spend as much time with him as possible. It's too bad That '70s Show producers couldn't give Midge a more heroic departure.
Producers Planned To Replace Topher Grace With Josh Meyers
The producers originally wanted to have another actor play Eric following Grace's departure after Season 7. They hired Josh Meyers (Seth Meyer's brother) to portray Eric for Season 8. However, they decided against the idea and claimed that Eric left to study abroad. Producers had Meyers play Randy, a new friend for the show's crew. However, Randy never really gelled with fans of the sitcom.
The Show Was One Of The First To Feature A Kiss Between Two Men
That '70s Show made television history when Joseph Gordon-Levitt appeared on the sitcom for a guest spot during Season 1 in 1998. Gordon-Levitt's character, Buddy, was a pal of Eric's, but he wanted to be more than friends. Eric and Buddy only briefly touched lips, but an occurrence like that was completely unheard of on North American primetime TV. Eric let Buddy know that he wasn't interested, and the character disappeared from the show entirely.