Weird History
11 Wild And Tragic Stories From The Most Famous Comedy Club In The World

Updated September 21, 2018
6.4k views
11 items
The Comedy Store on Sunset Strip in Hollywood, CA, has hosted some of the biggest names in stand-up including Richard Pryor, Robin Williams, and Jay Leno. Others, like Sam Kinison and Andrew Dice Clay, once called a house just behind the venue - called the Cresthill - home. Opened in 1972 by Sammy and Mitzi Shore (parents to Pauly Shore) - and taken over by Mitzi in 1974 - the Comedy Store played an enormous part in the rise of stand-up comedy in the '70s and its explosion in the '80s.
When Johnny Carson moved The Tonight Show to Los Angeles in 1972, the epicenter of comedy shifted, and many comedians relocated to California. The Comedy Store offered them a stage to hone their skills through short sets organized to allow several comedians to perform each night. The Comedy Store Original Room was the first stage and hosted some of the funniest comedians in entertainment. In addition to comedy, there was also an abundance of drugs, both in the club and at Cresthill. Amid the cocaine, parties, and suicide, there was some laughter.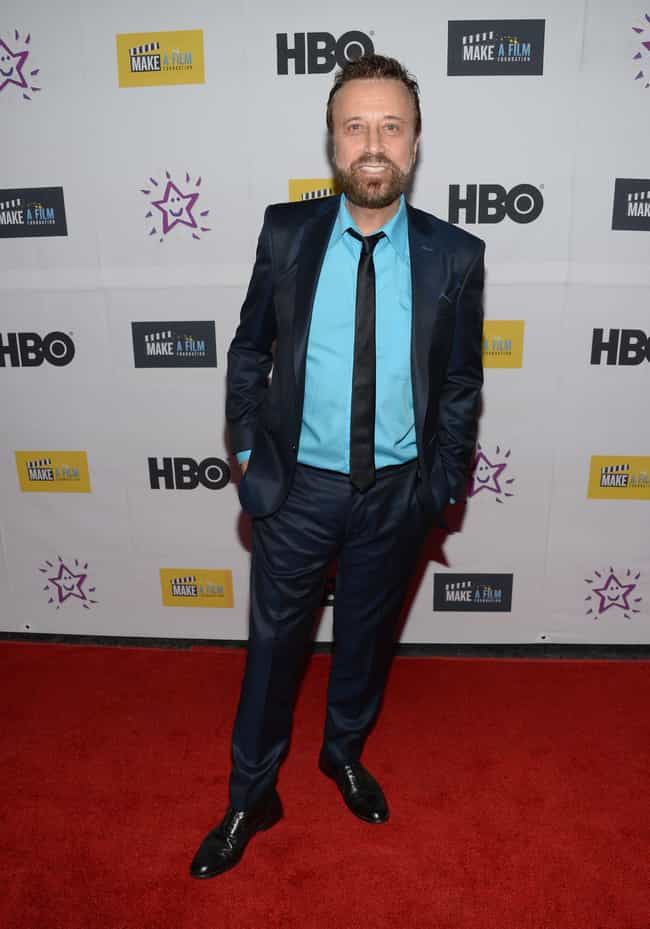 People Did A Lot Of Drugs At Cresthill
Russian comic Yakov Smirnoff arrived at The Comedy Store in the mid-'80s and - after winning Shore over - was given some stage time and a small room in Cresthill if he helped with maintenance duties like plumbing and carpentry. Smirnoff didn't partake in the party atmosphere and was usually in bed by 11 pm. When he came downstairs in the morning, he was always confused as to why the wall mirror had been taken down, smeared with white powder and left on the large table in the middle of the room. Smirnoff wondered, "Why would somebody take the mirror off the wall and eat powdered donuts off the mirror?" until his housemates clued him in that it was cocaine.
The wood table became famous in itself as legends like Richard Pryor and Robin Williams would drop by to pick up drugs and gather around the table to snort cocaine. Smirnoff recalled witnessing Sam Kinison and a bathrobe-clad Rodney Dangerfield partaking in a pile of cocaine that was at least six inches high. Corey Feldman also attended these parties in the mid-'80s and remembered, "half-naked women draped over fat, out-of-shape funny men, booze and drugs flowing freely."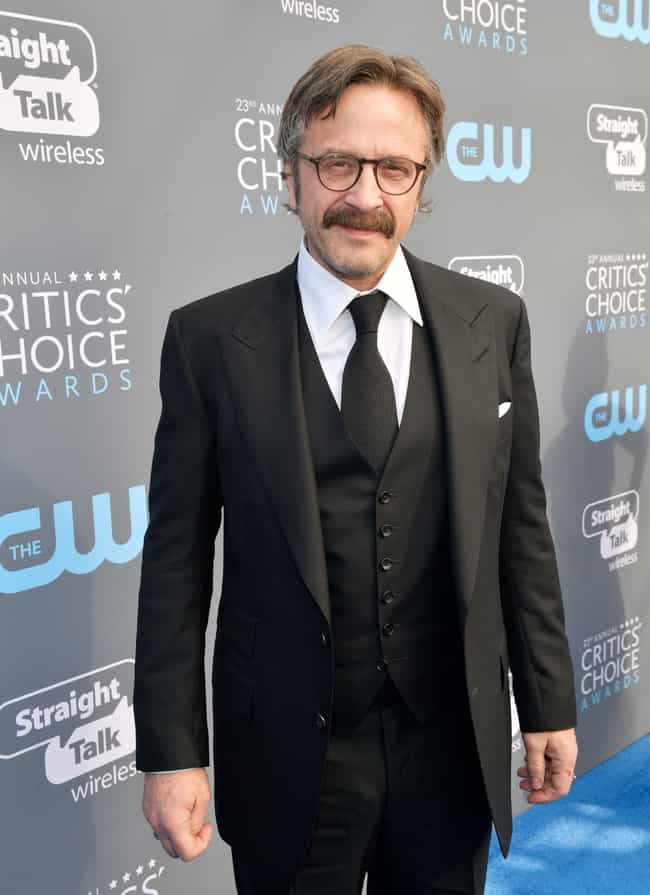 Sam Kinison Urinated On Marc Maron's Bed After Dangling A Guy Off A Balcony By His Feet
Marc Maron moved into Andrew Dice Clay's old room at Cresthill sometime around 1987 with a futon mattress and a Freaks movie poster. He called the experience a "big, dark baptism" as the cocaine addiction he already had spiraled out of control thanks to the other residents, especially Sam Kinison.
One night, Kinison got into an argument with another guy at the house, threw a drink at him, and allegedly dangled him over the balcony by his ankles. When the guy refused to leave, Kinison asked Maron to safeguard his guitars in his room. Maron later found his bedroom door kicked open, the guitars gone, and an angry Kinison who told him, "I pissed on your bed, Maron. Wanna know why? Because you let that moron sleep with my guitars." Rick Right backs up that story, claiming Kinison often urinated on people's beds for vengeance. Maron also recalled Kinison relieving himself on a woman who had passed out at the house.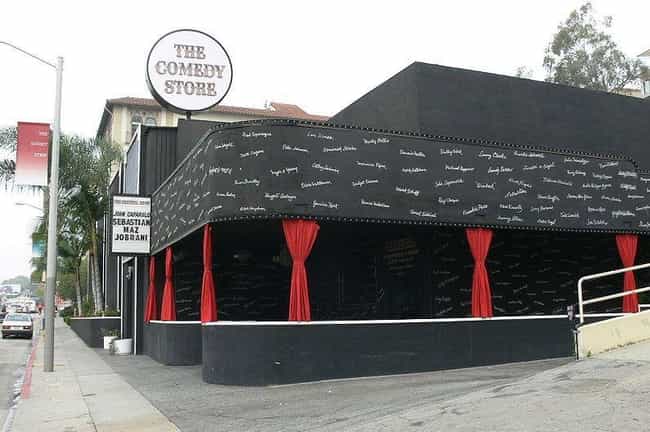 One Comedian Committed Suicide In The Comedy Store's Parking Lot
Steve Lubetkin was among the comedians who went on strike - for not being paid by the Comedy Store - in 1979, and he felt Mitzi Shore treated him badly after everyone went back to work. He complained to other comedians that she wasn't giving him any time to perform. Prior to the strike, he had been booked on The Tonight Show, but his slot was canceled after a show producer didn't like Lubetkin's set at the Comedy Store. Lubetkin's appearance at the Comedy Store in La Jolla was also canceled after he showed up late.
Thinking himself a failure, he jumped from the roof of the Continental Hyatt House and fell 14 stories to his death, landing in the Comedy Store parking lot next door. Lubetkin left a note reading, "My name is Steve Lubetkin. I used to work at the Comedy Store." Blaming Shore, his girlfriend left a promotional poster of Lubetkin in her office and wrote "Got the message" on her wall with a marker.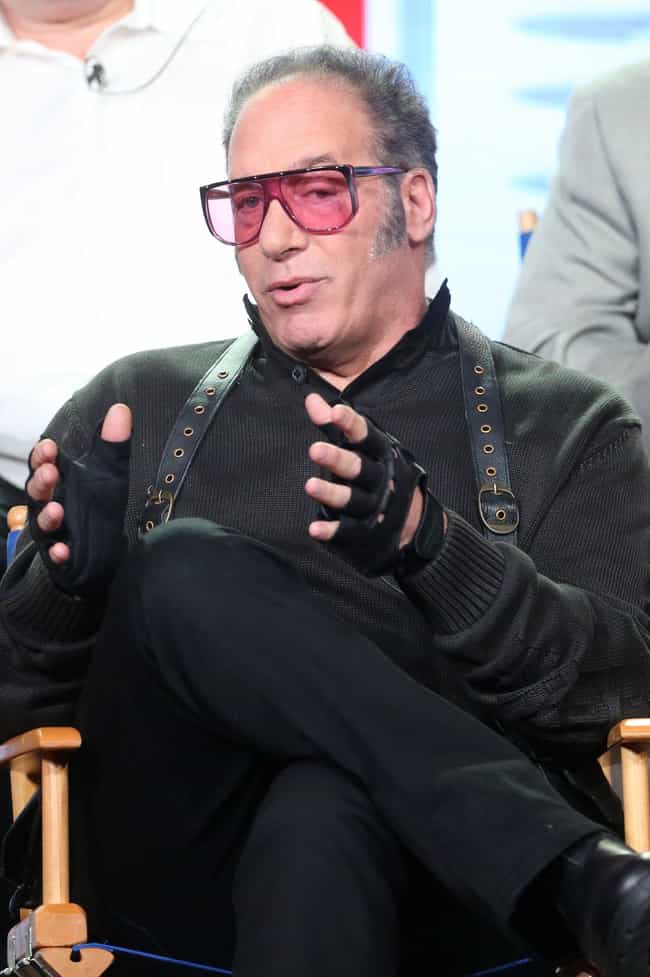 Andrew Dice Clay Threw Dirty Dishes Out Cresthill's Window After His Housemates Left A Mess
Mitzi Shore rented Andrew Dice Clay the house's maid's room which was reached by a walk through the kitchen - often trashed thanks to Cresthill's other occupants. Clay got upset at his housemates for leaving their dirty dishes around, especially when the women he brought home had to pass by them.
One morning he had enough and threatened to throw the dirty dishes out the window. When no one reacted, he followed suit and tossed pots, pans, and plates through the kitchen window and onto the atrium below.