Interesting
Here's What It's Really Like To Be A U.S. Prisoner In North Korea

Updated August 23, 2017
39.8k views
10 items
Despite the propaganda machine's best efforts, horrifying details about what it's like to be imprisoned in North Korea have come to light. And it's not only North Koreans attempting to flee the oppressive Kim regime and its scary military that are imprisoned; American and Canadian tourists have been detained while visiting the country and sentenced to years of hard labor, too. Accounts of life within the confines of these appalling camps have been shared by former prisoners and prison guards alike, but those terrifying anecdotes come from those lucky enough to have made it out.
One of the most famous US citizens held in North Korea was Otto Warmbier. In March 2016, the 21-year-old student was sentenced to 15 years in prison for attempting to steal a propaganda sign. The economics major was visiting North Korea as part of a tour group in January 2016, and was convicted and sentenced to his punishment in just one hour. After about a year-and-a-half of imprisonment, Warmbier was released to his family in 2017. He had apparently been in a coma for over a year, and he died days later.
It appears an American tourist could be convicted on a whim, regardless of their occupation or opinion on the Kim regime. Tragically, Warmbier was just one of the many Americans who disappeared in North Korea.
You Could Be Arrested For Taking Photos Or Shopping At The Wrong Store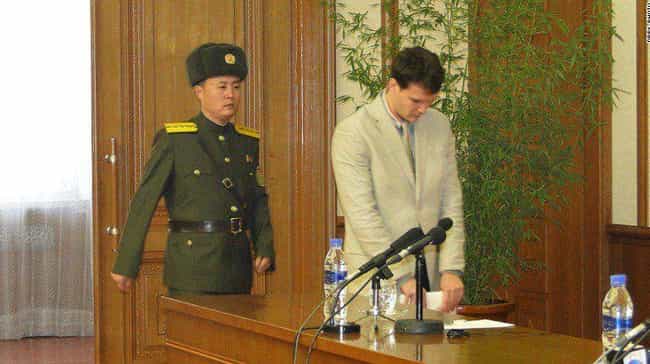 It's chillingly easy to get arrested in North Korea if you're a US citizen. You could be detained for offenses including bringing pornography into North Korea, doing anything that might be considered religious or leaving behind any religious items, and having any "unauthorized" interactions with the locals. You're also forbidden from showing disrespect to any North Korean rulers, living or dead, or tampering with any political posters. You can't take any unauthorized photos or shop at any stores that aren't pre-approved by the organized tour.
Not only that, but you could be arrested for committing these crimes "knowingly or unknowingly." You might be completely unaware you've done something the North Korean authorities define as breaking the law before you're imprisoned.
Your Case Would Be Handled Under "Wartime Law"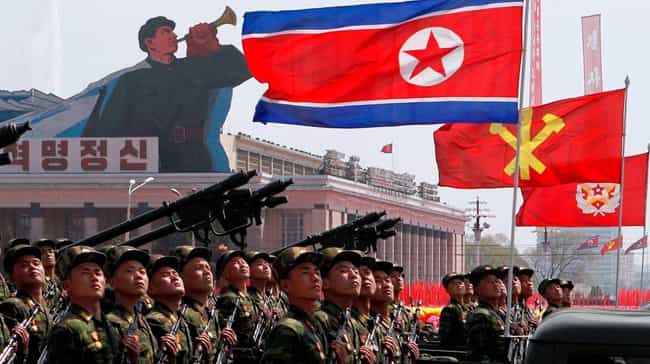 In July 2016, Kim Jong Un was added to the sanctions list for human rights abuses and censorship by Washington, DC. North Korea retaliated by saying they would treat all US detainees under "wartime law." KCNA (Korean Central News Agency for the Democratic People's Republic of Korea) stated, "The Republic will handle all matters arising between us and the United States from now on under our wartime laws, and the matters of Americans detained are no exception to this."
You Might Be Forced To Do Strenuous Physical Labor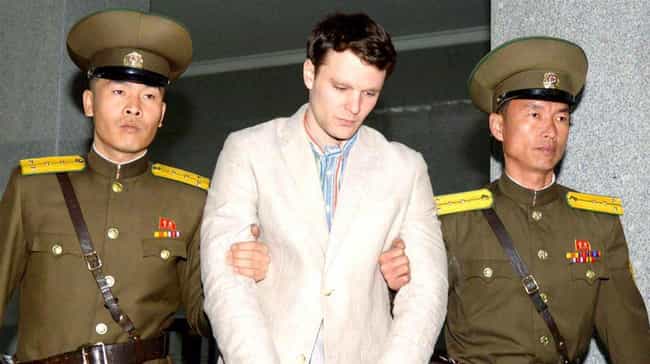 Some American prisoners are transferred to work camps. Kenneth Bae was forced into such a camp, and told CNN about his grueling experience. After being convicted for unclear "hostile acts" in 2012, he was sentenced to 15 years of labor and was made to work outside for hours on end: "I worked from 8 a.m. to 6 p.m. at night, working on the field, carrying rock, shoveling coal."
A Canadian pastor sentenced to labor, Reverend Hyeon Soo Lim, was released from North Korea in 2017. He described his experiences digging holes in an orchard for eight hours a day, six days a week, adding, "I wasn't originally a laborer, so the labor was hard at first, but now I've gotten used to it."
You Might Not Even Make It To The Work Camps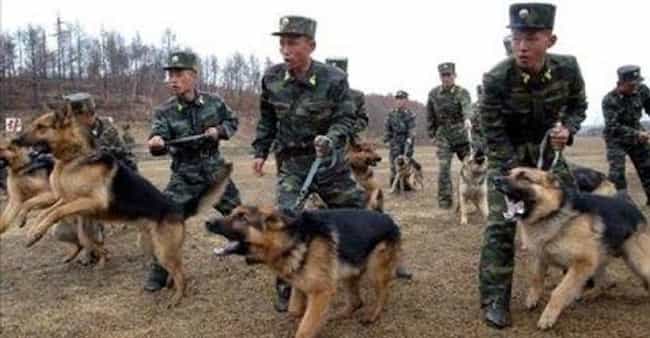 Most American prisoners are reportedly treated differently than North Korean prisoners, and some may never step foot in one of the labor camps. An Ohio man named Jeffrey Fowle was arrested in 2014, but was never actually convicted, sentenced, or sent to the work camps. He was confined to a hotel room that was locked and guarded at all times. Fowle was later moved to a guesthouse where he was rarely allowed to leave the bedroom, and could only walk outside the house while accompanied by a guard.
Journalist Euna Lee had a similar experience after she was arrested and charged with illegally entering North Korea in 2009. She was released after six months, but for the duration of her sentence she was held captive in a guesthouse near Pyongyang.