Celebrities
What It's Like To Date Leonardo DiCaprio

Updated October 14, 2019
29.7k views
10 items
Hollywood bachelor Leonardo DiCaprio has dated and broken up with some of the most beautiful women in the world. With acting chops, Hollywood looks, and lots of famous friends, he has been on the relationship market for some time, and stories about dating Leonardo DiCaprio are varied and legendary. But even though he's done some cool things, not all of DiCaprio's exes have nice things to say about the actor.
If you've ever pined after DiCaprio (or his famed Titanic persona, Jack Dawson), you may have wondered what it would be like to date him. Sure, his love interests have enjoyed walking down red carpets, jet-setting to exotic locations, partying at Paris nightclubs, or lounging around Hollywood mansions, but what are the downsides of dating one of the world's most famous movie stars?
A lot of what's known about DiCaprio's relationships is based on rumors or comments from anonymous sources - apparently, his exes don't do a lot of kissing and telling - but we can still glean a few things about what's it's like to date Leonardo DiCaprio.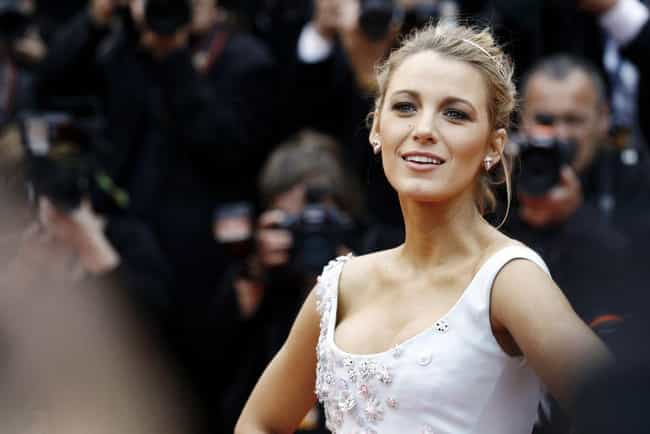 Blake Lively Sent Him Pictures Of A Doll
For a few months in 2011, Leo dated Gossip Girl star Blake Lively. Today, Lively posts tons of photos on Instagram chronicling her relationship with husband Ryan Reynolds. Back in her DiCaprio days, though, Lively had a different photo-sharing routine. As Gossip Girl producer Joshua Safran told Vanity Fair, Lively sent DiCaprio pictures of a doll as a way of documenting her life.
Instagram was around at the time, but not as widely used as it is now. As Safran said, Lively "was documenting her life in photographs in a way that people were not yet doing."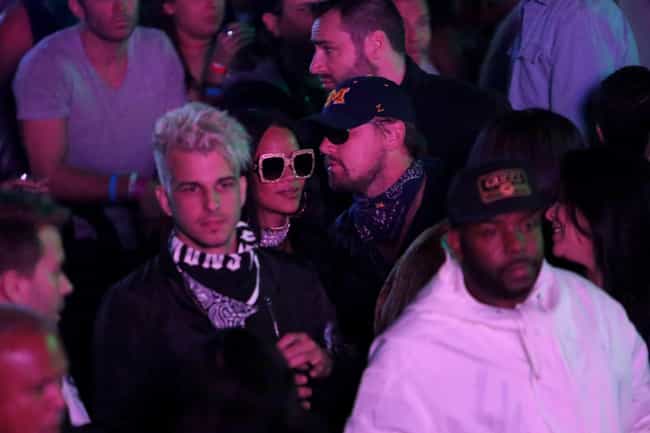 Rihanna Reportedly Hoped He Would Commit
In March 2015, when asked if she was dating DiCaprio, singer Rihanna told Hello! magazine: "It sounds to me like you should stay away from the blogs because they will screw you every time." But a month later, according to In Touch Weekly's sources, the couple would "hook up and go to each other's houses every night." The sources said Rihanna had originally ended their relationship because he wouldn't commit, but was holding out hope.
In 2016, they were seen kissing at a Paris nightclub, but apparently, it was just a friendly kiss on the cheek.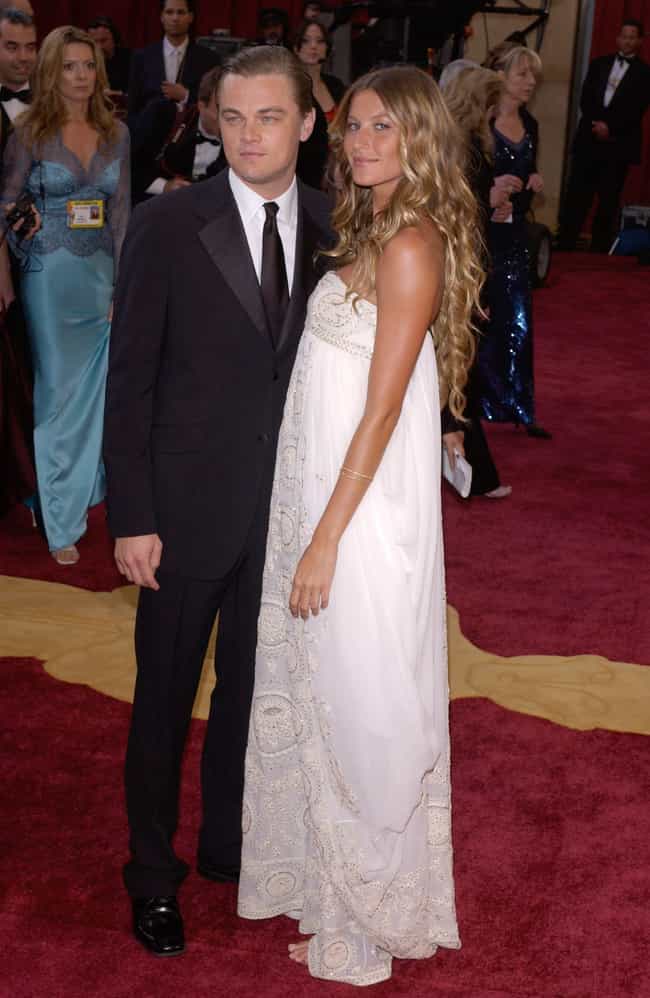 Gisele Bündchen Said They Were 'Just Not Meant To Be'
Before she married Tom Brady, model Gisele Bündchen dated DiCaprio. Apparently, their break-up was amicable, and she has said many positive things about him. In 2009, she told Vanity Fair:
Leo is a really wonderful person... We still speak sometimes, and I'm friends with his mom. He still has one of my dogs. He's done a lot for the environment, and I admire what he's done. We know what we had; we were very young, and we grew together in a lot of ways. We were just not meant to be boyfriend and girlfriend, but I respect him enormously, and I wish him nothing but the best.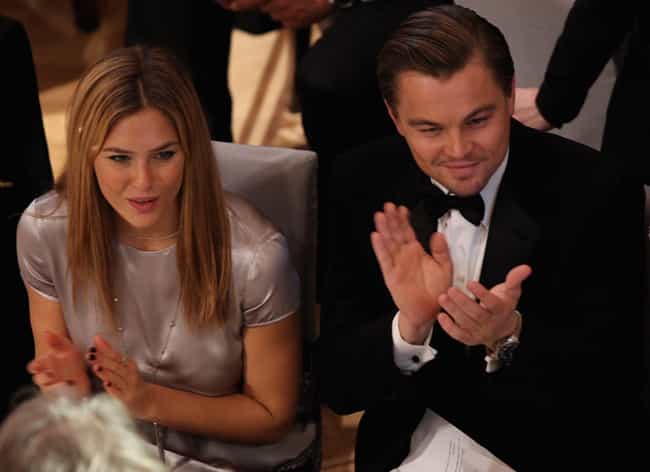 Bar Refaeli Didn't Want To Be On The Red Carpet With Leo
For years, Leo and Israeli model Bar Refaeli had an on-again, off-again relationship. During their relationship, she was supportive but didn't want to be prominent on the red carpet at his events. According to People, she told the Israeli magazine La'Isha:
I just don't walk hand-in-hand with him. I don't see any reason. I don't need to strike a pose with him in front of the cameras... no one needs to know how we kiss.