Sports
From Debauchery To Federal Crimes: Outrageous Tales Of Bad Behavior From History's Greatest Athletes

Updated June 14, 2019
13.7k votes
3.4k voters
258.9k views
15 items
List Rules Vote up the most outrageous tales of athletic bad behavior.
Professional athletes are placed on literal and figurative pedestals as heroes of pop culture. Their faces are plastered across news sites, sports pages, and gossip magazines, even when an athlete prefers to stay out of the limelight. Because of this overexposure, sports consumers may feel as though they truly know their favorite basketball, baseball, or football players – after all, their lives are on constantly on display and on-demand. When a celebrity athlete commits a crime, suffers a mental break, or displays some other type of unexpected behavior, fans may feel shocked or even betrayed – the rich and famous are suddenly not as immune to human error as the public once thought.
Thanks to their fame, any instances of unusual or criminal behavior on the part of a celebrity athlete will undoubtedly be covered by countless media outlets. This coverage, whether positive or negative, will undeniably have an impact on the athlete's reputation and career, sometimes permanently. Historically, there have been plenty of athletes who have gained unwanted – or at least unexpected – attention for their behavior, and while many emerge to continue their careers unscathed, others are surely haunted by the effects of their actions indefinitely. Some notable cases of celebrity athlete debauchery are listed below in a taste of how fame can turn into misfortune.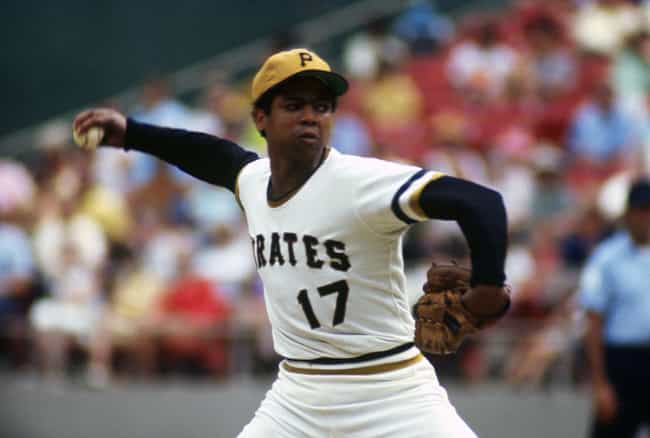 Dock Ellis, pitcher for the Pittsburg Pirates, threw a no-hitter on June 12, 1970. Spectators were unaware at the time that he was actually high on LSD during the game. Ellis was no stranger to drugs, as he'd been pitching on pills since he played in the minor leagues. The day of the no-hitter, however, caught even Ellis himself off-guard.
Ellis took a substantial amount of LSD on his day off, which resulted in him almost missing the infamous game. Ellis said of his time on the mound,
"I really didn't see the hitters. All I could tell was if they were on the right side, or the left side. As far as seeing the target, the catcher put tape on his fingers so I could see the signals. The opposing team and my teammates, they knew I was high. But they didn't know what I was high on. They didn't really see it, but I had the acid in me, and I didn't know what I looked like with that acid. I had lost all concept of time."
Age: Dec. at 63 (1945-2008)
Birthplace: Los Angeles, California, United States of America
Sally McNeil Shot Her Second Husband
Bodybuilder Sally McNeil had a volatile relationship with her first husband, Anthony Lowden. The pair split in1986 after four years of marriage when McNeil reportedly pulled a revolver on Lowden and dropped a 70-pound weight onto his car from a balcony.
Her second marriage to fellow bodybuilder Ray McNeil was equally dysfunctional, involving incidents such as Sally attacking a woman with whom she believed her husband was cheating. After seven years of marriage, the Mcneils' relationship reached a climax when Ray began choking Sally during a fight, after which she shot him twice.
Though Ray was conscious when the police arrived, he passed several hours after the incident. In 1995, Sally McNeil was convicted of second-degree murder and was sentenced to 19 years to life in prison. McNeil maintained that she was acting in self-defense.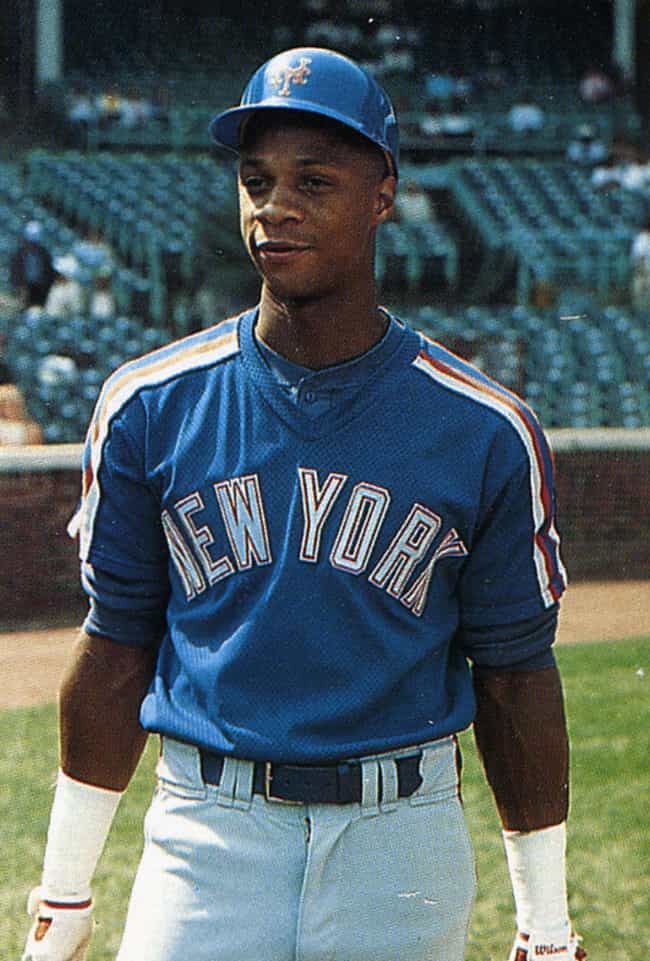 In 2016, former MLB outfielder Darryl Strawberry told a radio talk show host that he used to sleep with fans in between innings, as well as drink and smoke in the dugout.
Strawberry also had a long history of drug abuse and arrests. His first run-in with the law took place in Tampa, Florida, after he was found in possession of cocaine and tried to solicit sex from an undercover cop in 1999. Following these incidents, he was suspended from baseball and received probation and community service from the court.
The following year, he passed out while driving, high on pain killers prescribed for his cancer treatments. After colliding with another car, he tried to flee the scene but was later arrested and taken to jail. In 2001, Strawberry was arrested once again when he arrived at a Tampa hospital after being missing from his court-ordered rehab for several days. He was in and out of rehab throughout 2001 and 2002.
Age: 56
Birthplace: Los Angeles, California, United States of America
In 2005, boxer Clifford Etienne robbed a check-cashing facility in Baton Rouge, LA. After taking $1,900, he attempted to hijack a car with two children inside. He then attempted to hijack a second car also containing two children but wrecked the second vehicle. When police responded to the incidents, Etienne tried to fire at the two officers, but his weapon jammed.
In court, his lawyer tried to argue both that he was high during the offenses, and that he had suffered brain damage from his years of fighting, but the jury rejected these excuses. Etienne was sentenced to 150 years with no chance of parole.
His claim to fame prior to his arrest was being knocked out by Mike Tyson in only 49 seconds.
Age: 48
Birthplace: Lafayette, Louisiana