Weird History
The History Behind How Jay Leno Became The Most Hated Man In Show Business

Updated July 30, 2019
1.5M views
12 items
Jay Leno has long been considered an everyman, albeit an everyman with millions of dollars in the bank and a fleet of cars hidden in a Burbank aircraft hangar. Stories about Jay Leno and his insatiable desire to host The Tonight Show are legendary in comedy circles, and despite being written about at length in Bill Carter's books The Late Shift and The War for Late Night, many people aren't aware of Leno's do-anything-to-win attitude.
Leno pulled maneuvers that sound like something out of an NBC drama rather than the behind-the-scenes antics of a talk show. You may know Leno and Letterman had a falling out over who would host The Tonight Show in 1992, but what suggests Jay Leno is a jerk are the stories of how he rose to prominence as the voice of Middle America in the early '90s. Even though Leno claims to be an unassuming guy who just ended up in show business, he reportedly employed underhanded tactics to create a toxic atmosphere in which he thrived.
Long before Late Night Wars of '92 began, people were sure David Letterman was the next in line to host The Tonight Show. Not only was Letterman hosting The Late Show - the program that followed Johnny Carson's show at 11:30 pm - but he openly glorified the gig. In a 1989 interview with Time, Letterman was already fielding questions about taking over for the beloved host. When asked if he would take over for Carson when he retired, Letterman answered, "I guess, of course, I would. But I think ultimately I would be happy just to be considered."
If only Letterman knew how wrong he was, and if only he knew he - and the hosting gig - was in Jay Leno's crosshairs.
back to page 1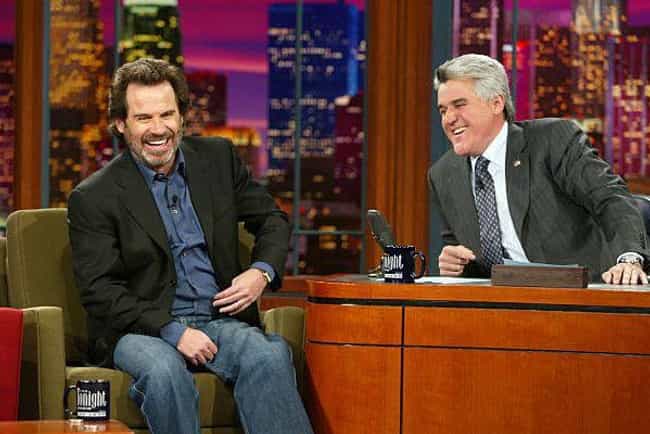 Leno's Booking Staff Pushed Dennis Miller Out Of Late Night
David Letterman wasn't the only late night host dealing with the brunt of Jay Leno's passive-aggressive actions. In the early '90s, Leno did everything he could to make sure smaller late night hosts like Dennis Miller and Arsenio Hall lost out on guests, though he and his team claim they never tried to lure guests away from smaller shows.
After Dennis Miller's foray into the world of late night failed in 1992, he told Entertainment Weekly:
The booking wars exist, that's all I can say. For [Leno's team] to say it doesn't exist - well, I was privy to the whole schematic. It exists in spades.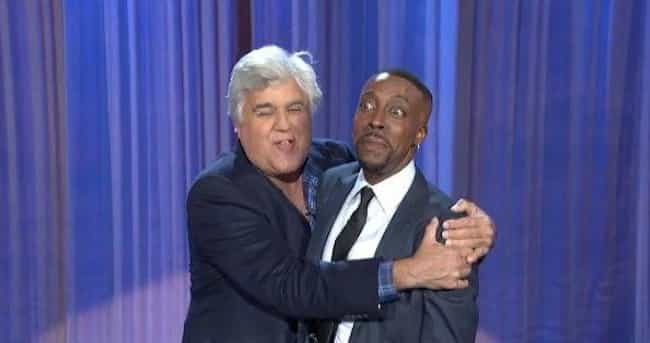 Leno And Arsenio Hall Went Head To Head
The most vocal of Leno's opponents in the early '90s was Arsenio Hall, and he never pulled his punches. He told Good Morning America that his anger with Leno stemmed from the host of The Tonight Show being willfully obtuse about his Machiavellian behavior:
Jay and I used to be friends. Dennis and Jay used to be friends. Johnny handed over a legacy, and they never mentioned each other's names. Something's wrong with someone who is always surprised about people being upset with him.
When Leno was asked by an audience member what he thought about Hall's anger with him, he seemed to shrug it off by saying, "Hey, welcome to show business! What are you gonna do?"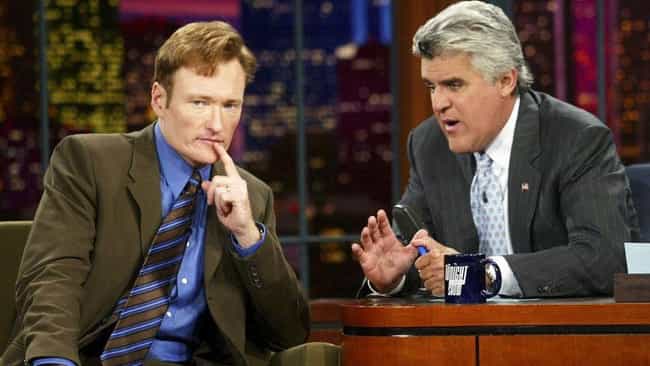 He Waged His Most Long-Lasting And Acrimonious War Against Conan O'Brien
Twelve years after the "Late Night Wars" came to an end, a new battle was brewing. Conan O'Brien, who had been dutifully hosting Late Night since Letterman's departure, was due to host The Tonight Show, but Leno wasn't ready to give up the reigns. In Bill Carter's The War for Late Night, the biographer claims Leno signed what was then referred to as his last contract extension in 2004.
He put on a nice face for the NBC execs, but when he spoke to the people who were closest to him, he said it felt like NBC was breaking up with him. He may have not yet hatched the plan to usurp O'Brien, but Leno was figuring out a way to keep working. He even went so far as to secretly promise his staff that if he had to, he would take a deal at ABC and move the show to their Disney lot.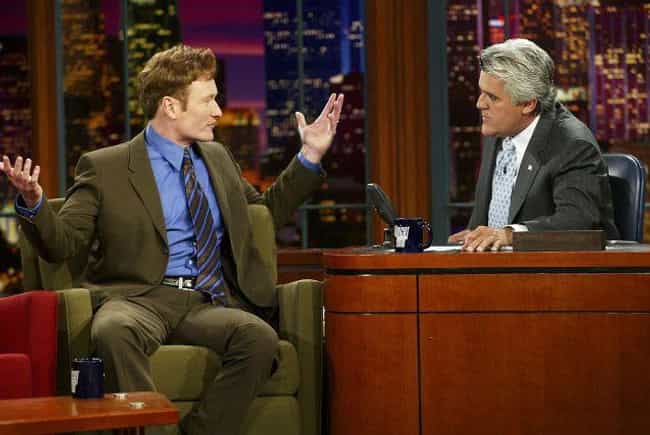 After Agreeing To Step Down, Leno Decided He Wanted His Show Back From O'Brien
After agreeing to step down from The Tonight Show in 2009, Leno didn't exactly disappear. Instead, he became like a ghost haunting an ancient castle. To appease Leno, NBC CEO Jeff Zucker gave him The Jay Leno Show, a 60-minute comedy variety show at 10 pm that was basically like The Tonight Show, but without the celebrity interviews.
The show debuted to massive ratings, but the 18 million viewers dwindled quickly, and NBC was left scratching their heads. At the same time, O'Brien wasn't drawing huge ratings on The Tonight Show at 11:35, so NBC decided to cut The Jay Leno Show down to 30 minutes, move the show to the 11:35 time slot, and push The Tonight Show to 12:05. O'Brien was furious, writing in an open letter:
...NBC executives told me they intended to move the "Tonight Show" to 12:05 to accommodate the "Jay Leno Show" at 11:35. For 60 years, the "Tonight Show" has aired immediately following the late local news. I sincerely believe that delaying the "Tonight Show" into the next day to accommodate another comedy program will seriously damage what I consider to be the greatest franchise in the history of broadcasting. The "Tonight Show" at 12:05 simply isn't the "Tonight Show."
O'Brien quit and, needing a host for The Tonight Show, NBC turned to a familiar face: Leno.