Weird History
The History Behind How Jay Leno Became The Most Hated Man In Show Business

Updated July 30, 2019
1.5M views
12 items
Jay Leno has long been considered an everyman, albeit an everyman with millions of dollars in the bank and a fleet of cars hidden in a Burbank aircraft hangar. Stories about Jay Leno and his insatiable desire to host The Tonight Show are legendary in comedy circles, and despite being written about at length in Bill Carter's books The Late Shift and The War for Late Night, many people aren't aware of Leno's do-anything-to-win attitude.
Leno pulled maneuvers that sound like something out of an NBC drama rather than the behind-the-scenes antics of a talk show. You may know Leno and Letterman had a falling out over who would host The Tonight Show in 1992, but what suggests Jay Leno is a jerk are the stories of how he rose to prominence as the voice of Middle America in the early '90s. Even though Leno claims to be an unassuming guy who just ended up in show business, he reportedly employed underhanded tactics to create a toxic atmosphere in which he thrived.
Long before Late Night Wars of '92 began, people were sure David Letterman was the next in line to host The Tonight Show. Not only was Letterman hosting The Late Show - the program that followed Johnny Carson's show at 11:30 pm - but he openly glorified the gig. In a 1989 interview with Time, Letterman was already fielding questions about taking over for the beloved host. When asked if he would take over for Carson when he retired, Letterman answered, "I guess, of course, I would. But I think ultimately I would be happy just to be considered."
If only Letterman knew how wrong he was, and if only he knew he - and the hosting gig - was in Jay Leno's crosshairs.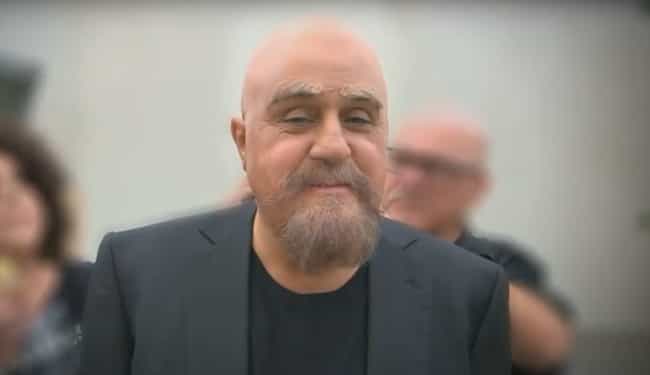 He Wore A Disguise To An NBC Press Conference So He Could Ask Questions About Himself
In 2008, before Conan O'Brien took over The Tonight Show, Jay Leno was in high-stress mode because he was being pushed into retirement. Since there weren't any critical conferences for Leno to eavesdrop on from a closet (which he did in 1992), he opted for a different espionage strategy.
Donning a bald cap, glasses, and shaggy goatee, Leno went to an NBC press conference and managed to ask NBC Universal co-chairman Marc Graboff a couple of questions about himself. First, he asked when Leno's last show was, which broke the news. And in his most telling moment, he asked, "Now, Brett Favre retired and then wanted to come back, and the Packers said no. What do you make of that?"
Graboff told the in-disguise Leno that NBC wouldn't be allowing the star to return saying that it "puts management in an impossible situation."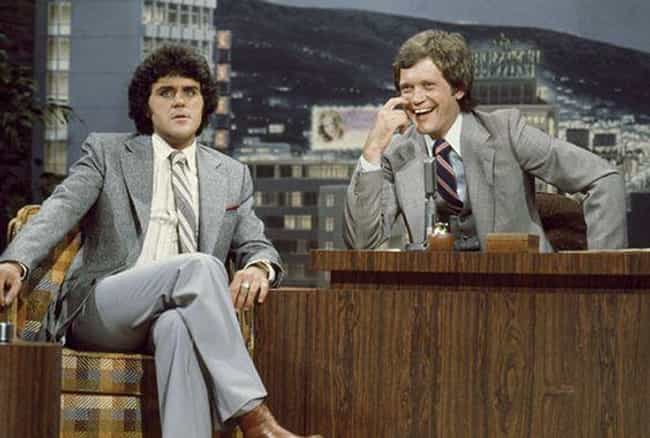 Jay Leno Spent Years Trying To Get The 'Tonight Show' Job From Letterman
Leno's campaign of passive aggression began long before Johnny Carson announced his plan to retire from The Tonight Show. Based off the strength of Leno's rapport with his then-friend David Letterman on The Late Show, Leno was able to sign on as the permanent guest host of The Tonight Show in 1986.
Throughout the late '80s, Leno was able to ingratiate himself with Carson's older viewers, while still playing it cool with Letterman. According to people who worked on Carson's staff, Leno was never openly vying for the job, but Letterman could feel The Tonight Show slipping away from him every time Leno filled in as host.
As time went on, Leno worked everyone in NBC and managed to get named as Carson's successor. But he didn't have the job just yet. At the same time Leno was glad-handing, Letterman had retained the services of Michael Ovtiz - the co-founder of Creative Artists Agency (CAA) - who managed to get NBC to change their mind about Leno.
Leno didn't let this get him down, though. He began a grassroots PR campaign that saw him giving interviews to anyone who would have him and speaking directly to affiliates and advertisers in order to garner their support.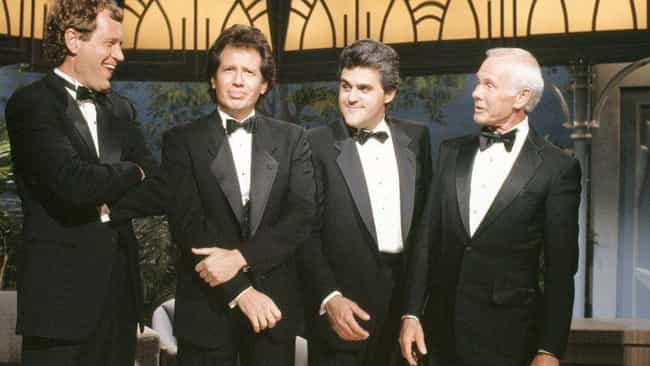 Leno's Manager Planted A Fake News Story Attacking Johnny Carson
After Leno signed on as the host who would take over for Johnny Carson after his retirement, he had to sit around while Carson figured out when he would leave the show. Leno's manager, Helen Kushnick, became impatient and decided to plant a fake story about NBC being disappointed with Carson's performance.
An anonymous "associate" told The New York Times: "[Kushnick] asked me to plant a story somewhere," with no attribution, saying NBC execs thought Carson was stale and his audience was too old. The story ran in The Post on Feb, 11, 1991 with the headline: "There Goes Johnny; NBC Looking to Dump Carson for Jay Leno."
Leno claimed he didn't know who concocted the story, and that he was sure it didn't come from his camp. When he told Carson this, the host simply responded by saying, "It came from you."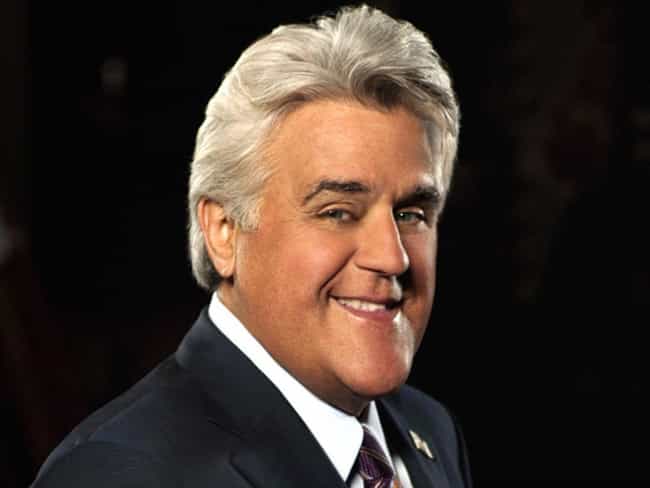 Jay Leno Hid In A Closet To Spy On NBC Executives
One of the more underhanded things Leno did to ensure he became host of The Tonight Show was to eavesdrop on a conference call while hiding in a closet. According to Bill Carter's The War for Late Night, in 1992, Leno hid in the closet of an empty NBC office and listened as executives discussed whether he or Letterman should host The Tonight Show.
Leno listened in and took notes about who was on his side, as well as who wanted Letterman to take the job. This story was just a rumor until a 2014 Access Hollywood interview with Leno where he copped to the whole thing:
I was in, there's a huge closet in there. I just pulled the door behind me and listened, very simple. I didn't have an agent, I didn't have a manager, I don't have anybody. It's nice to know what's going on.
Leno's assertion that he didn't have an agent was in direct opposition to a 1992 Entertainment Weekly article that noted Leno had been using the services of manager Helen Kushnick since 1975.