Weird History
14 Crazy Stories of Russian Spies in the US That Will Freak You Out

Updated June 14, 2019
100.4k views
14 items
Land of the Free, home of the spied upon. US citizens can't catch a break when it comes to creeps looking in their windows and pilfering data from their phone, email accounts, and personal computers. But Uncle Sam isn't the only one keeping a watchful eye on America. Throughout history, a number of foreign agents have graciously alleviated the government of the burden of spying on its people, none with more relish, mustard, and pickles than those sneaky Russian spies in the US.
Maybe you watch The Americans. Guess what? That sh*t went down IRL. Yes, indeed, Directorate S in real life is not just some whacked out crap you can read about on Reddit. It's real af. Even rampant paranoia about sneaky Soviets eating microwave dinners, awaiting their orders to annihilate the engorged swine babies of capitalism is rooted in real fears, which go all the way back to the 1940s, to the inception of the ideological battle between rank consumers and dirty commies.
During the Cold War, there was widespread fear about communist spies living in the US, fear that wasn't unfounded. There were Russian spies, part of the illegals program, who lived in America. Some of these spies were high-ranking members of the CIA and FBI, collecting and reporting sensitive data back to their KGB handlers. Others were cokeheads who were ill-advisedly given access to sensitive information. Be forewarned: after digesting tales of Russian spies who lived in the United States, you're gonna wanna set up, at the very least, audio recording equipment in your neighbor's house.
Harold James Nicholson, the Highest-Ranking CIA Officer Ever Outed as a Spy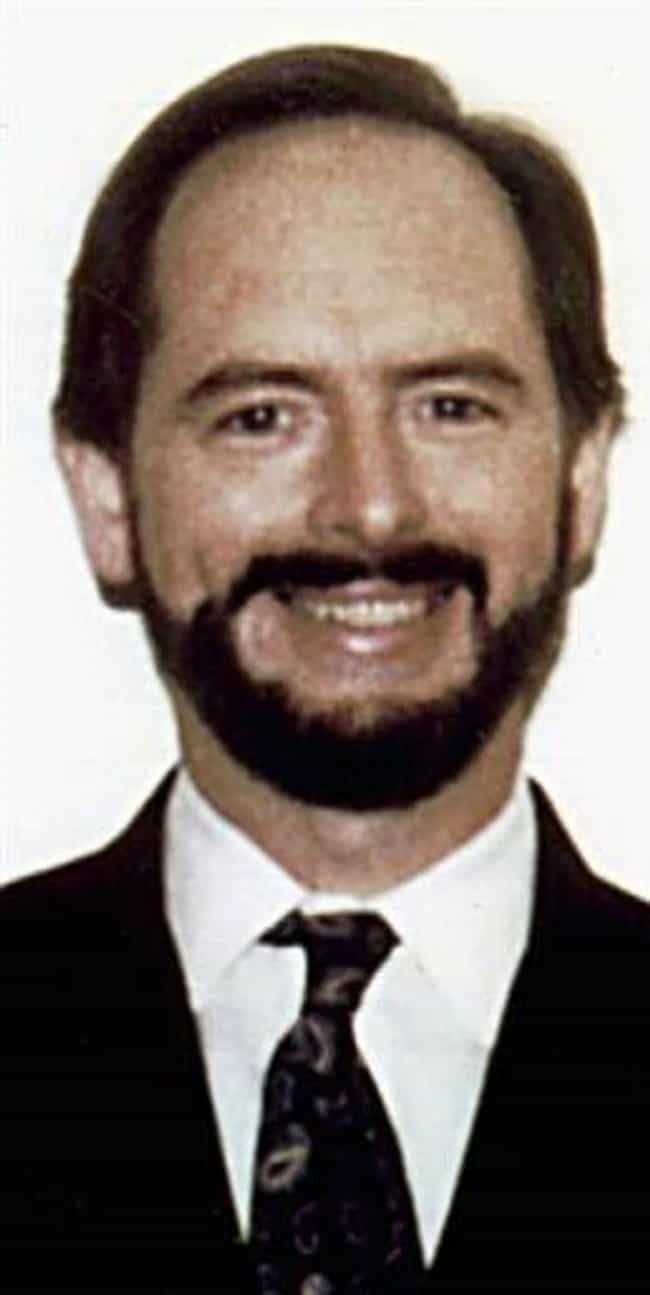 Harold James Nicholson was born in Oregon 1950, right in the meaty heart of the baby boom. He joined the Army and eventually became captain of an intelligence unit, tasked with monitoring Soviet intelligence services. In 1980, he made the move to the CIA, with which organization he worked in Thailand, the Philippines, and Japan, while making connections with Soviet officials.
By 1990, Nicholson was CIA Chief of Station in Bucharest, Romania, right up against the Iron Curtain (which actually wasn't so much a curtain as it was a rug by that point). In 1992, he became Deputy Chief of Station/Operations Officer in Malaysia, in which position he met with Russian officials, hoping to conscript them. He also got involved in espionage for financial gain.
The story goes something like this: Nicholson met with a Russian intelligence officer three times with permission from the CIA. He then met him a fourth time, off of the record. It's assumed Nicholson was given money in exchange for handing over sensitive information at this meeting.
In 1995, Nicholson failed three standard lie detector tests, unsatisfactorily answering questions like "Are you hiding involvement with a Foreign Intelligence Service?" and "Have you had unauthorized contact with a Foreign Intelligence Service?" This, in addition to a $12,000 bank deposit that could not be sourced as legitimate income, instigated an internal investigation, part of which entailed placing Nicholson under surveillance.
Thanks to said surveillance, Nicholson was caught meeting Russian intelligence officers in New Delhi, Jakarta, Zurich, Singapore, Thailand, and Malaysia. Talk about brazen. But the CIA didn't fire him. Rather, he was brought back to the US and given a position in counterterrorism, while the FBI monitored his mailbox and found letters addressed to handlers in Switzerland. When Nicholson requested time off to travel to Switzerland, in 1996, he was arrested in possession of top secret documents.
During his time working with Russia, Nicholson is believed to have released information regarding identities of US officers in Russia and other classified information. Due to cooperation following arrest, he was sentenced to 23 years in prison, rather than life.
Christopher Boyce and Andrew Daulton Lee, Huffin' Rails & Sellin' Secrets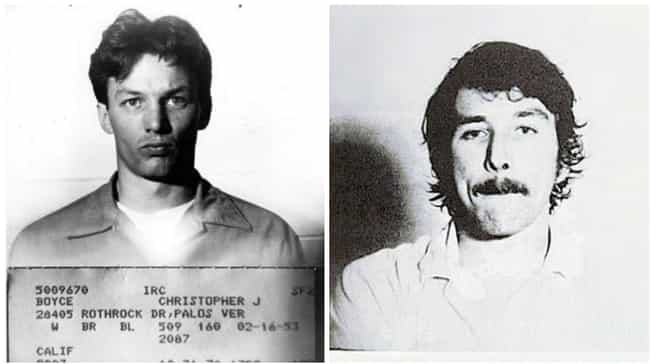 Christopher Boyce grew up in Palos Verdes CA, the son of an FBI agent. He began working at aerospace company TRW in 1974 and, despite his limited experience and young age (21), was given access to the black vault, which contained secret US defense information. A party animal, Boyce by chance reunited with childhood friend and cocaine trafficker Andrew Daulton Lee. One day, after a coke binge, the two devised a plan to sell the information in the black vault to the Russians.
Nicknamed Falcon and the Snowman, Boyce and Lee carried out their plan, selling US satellite technology info to Russian officials. They made serious money, which Lee used primarily to aid his drug business. The operation came to a halt when Lee was arrested in Mexico City in 1976. Somewhat ironically, Lee was mistakenly arrested; the police thought he was a cop killer. They quickly realized they had accidentally arrested a spy - he had CIA films in his possession and was caught outside the Soviet embassy - but tortured Lee anyway, to get him to confess to cop killing. Which weren't they past that accusation at that point?
Anyway, Lee confessed to being a spy and was handed over to US officials. He then outed Boyce as his co-conspirator. Kids, if you learn anything from this, it's that you shouldn't trust your coke buddies when it comes to selling secrets to the Soviets. Boyce was arrested in 1977 and sentenced to 40 years for espionage. He escaped in 1980 from Lompoc Correctional, only to be recaptured by US Marshals in 1981. Their story was made into a film, The Falcon and the Snowman, starring Sean Penn and Timothy Hutton.
Earl Edwin Pitts, Who Almost Avoided Arrest by Forgetting the Location of a Meet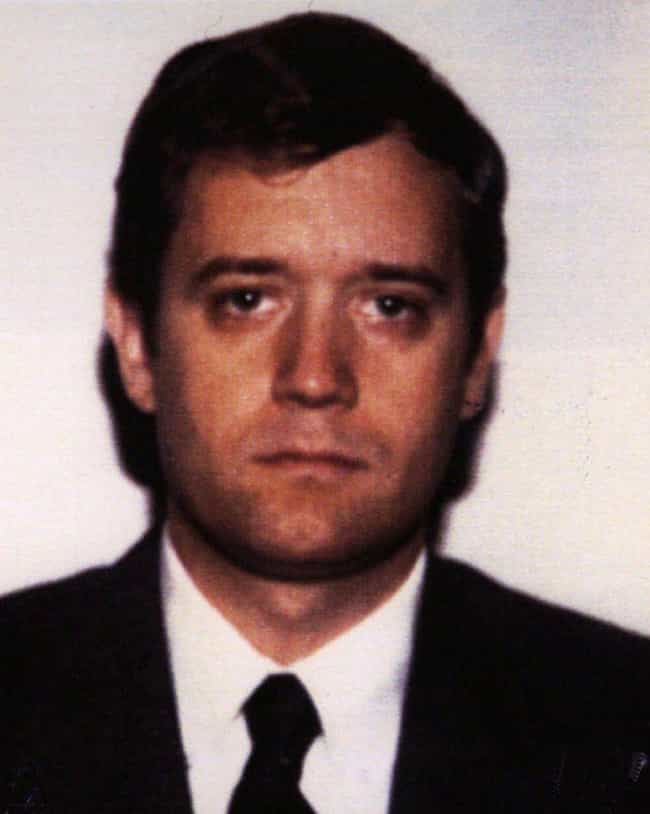 Earl Pitts was born in Urbana, MO in 1953. He received his Juris Doctor from the University of Missouri, Kansas City and was on active duty in the Army from 1975 to 1980. In 1983, he got a job at the FBI field office in Alexandria, VA, and, in 1987, was transferred to the New York City office, where he was tasked with investigating Soviet intelligence officers posing as diplomats at the United Nations. In this position, he was given a list of all known Soviet officers in such positions, which he promptly sold to Aleksandr Vasilyevich Karpov, Russia's top spy in its diplomatic mission.
From his initial contact with Soviet intelligence officials, Pitts's story comes across like a convoluted screwball comedy filled with harebrained mishaps and double crosses. Take, for example, this: Pitts was eventually arrested, in 1995, when a Russian-diplomat-turned-US-informant participated in a sting operation against him. This diplomat was the person who first received a letter Pitt wrote to the Russian embassy offering his services as an informant.
When the diplomat became an FBI informant seven years later, the first thing he told the feds about was the letter. The story set off an investigation that led to Pitts's arrest. All told, Pitt received $224,000 in payments from the Russians for information. At the time of his arrest, he was working as a lawyer in a post that afforded access to no useful information. But the FBI knew something had gone wrong in New York in the late '80s, and, after putting the pieces together (which included Pitts's wife informing on him after finding a suspicious letter), fingered Pitt as the culprit. Somehow, Pitt didn't realize his days were numbered, despite finding an FBI camera in his office ceiling. He even started hiding money in the same ceiling after finding the camera. Thanks for the tip, FBI!
In a final bit of bizarre comedy, the first attempt at a sting to bring Pitt down failed because he forgot where he was supposed to meet his contact - he wandered around the wrong room of the New York Public Library for 30 minutes before leaving. Pitt was sentenced to 27 years in an FBI correctional facility. During his trial, he said he had grievances with the FBI, and sold information to get back at them. Way to go, dude.
Kim Philby Was Chief MI6-CIA Liaison While Spying for the Soviets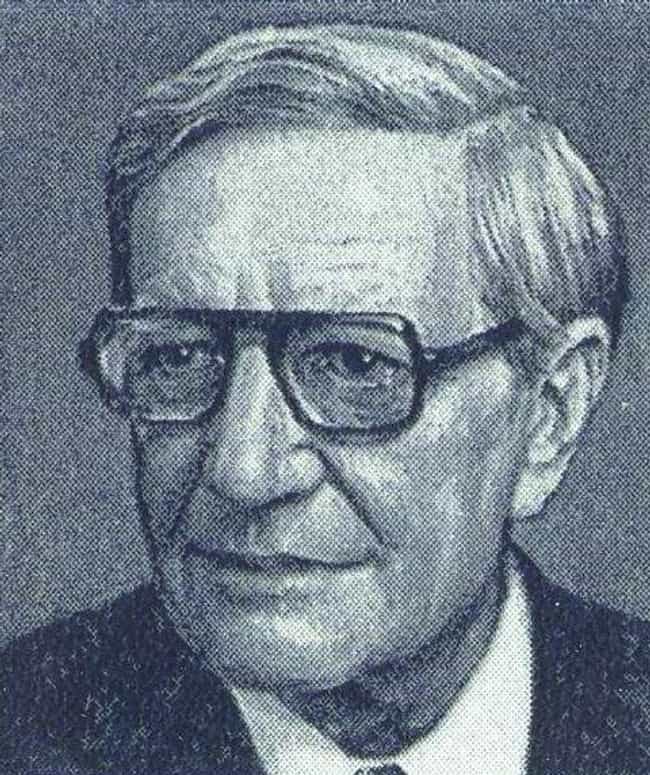 Born Harold AR Philby in India in 1912, the man better known as Kim was the son of famed explorer St. John Philby. He attended Trinity College at Cambridge, studying history and getting involved in extracurricular activities the Cambridge Five, a Soviet espionage group. After college, he traveled to areas of growing unrest in Europe and worked briefly as a journalist before being recruited by MI6 in 1940. By the end of WWII, Philby was in charge of counterespionage at MI6, charged with suppressing Soviet subversion in Western Europe.
In 1949, Philby transferred to Washington DC, to act as the top liaison between US and UK intelligence. During this time, he turned over classified details about the inner workings of the CIA and MI6 to Soviet intelligence. He also warned the Soviets of an Allied attack on communists in Albania in 1950. His warning caused two double agents to defect.
Philby was suspected of playing a part in the defections and was released from the CIA and MI6. He expected impending capture and trial, so fled the country, ending up in the Soviet Union in 1963. The information Philby leaked to the Soviets during the '40s and '50s led to the deaths of many agents who were exposed to and captured by the Soviets.