People Trivia
The 11 Most Insane Revelations From Stormy Daniels's '60 Minutes' Interview

6.1k votes
1.5k voters
107.4k views
11 items
List Rules Vote up the most unbelievable revelations from the interview.
Those who tuned in to Stormy Daniels and Anderson Cooper on 60 Minutes in March 2018 were witness to an interview that rocked politics in the United States. Though there are obvious moral questions raised by a philandering commander in chief, Donald Trump's alleged encounters with Daniels also raised the question: Is it legal for a presidential candidate to pay hush money to anyone in the days leading up to an election?
The Trump team's purported efforts to silence Daniels suggest more than a little concern on the president's part regarding possible political and legal repercussions of Daniels's decision to go public. What poetic irony it would be if Donald Trump - a man who has insulted and antagonized women, and has even bragged about grabbing them by the genitals - is brought down by one woman's attempts to hold him accountable. This may be a first - Trump has seemingly never been held accountable for anything in his life.
Let's take a deep dive into the wildest moments and most insane revelations from Stormy Daniels's 60 Minutes interview.
She Alleges He Compared Her To His Daughter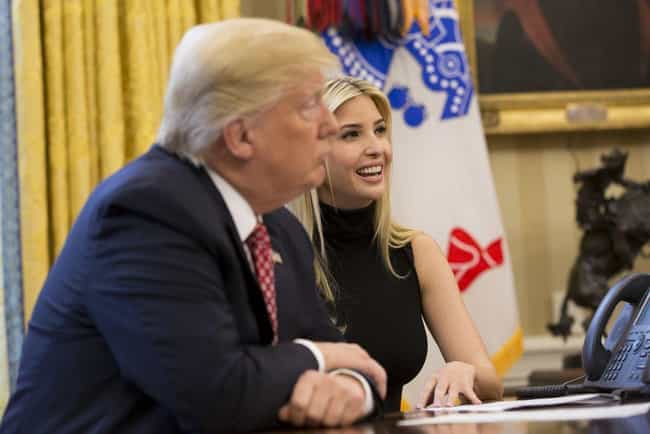 One of the details Stormy Daniels revealed may come as no surprise, as Donald Trump has boasted about the attractiveness of his daughter on several occasions. Daniels told Anderson Cooper that Trump compared her to Ivanka Trump:
He was like, "Wow, you - you are special. You remind me of my daughter." You know - he was like, "You're smart and beautiful, and a woman to be reckoned with, and I like you. I like you."
Former Playboy model Karen McDougal admitted something similar in a 2018 interview when she discussed an alleged 2006 sexual affair with Trump, saying, "I heard a lot about [Ivanka Trump]."

Is this insane?
She Claims Her Life Was Threatened By Trump's Team
In the evening's most shocking disclosure, Stormy Daniels claimed that Donald Trump's team threatened her with violence. After she gave an interview with In Touch magazine in 2011 about her alleged tryst with Trump, Trump's lawyer reportedly threatened to sue and killed the story. She was never paid for the interview. According to Daniels, days after the story was nixed, she was approached by a man in a Las Vegas parking lot while she was with her young daughter:
A guy walked up on me and said to me, "Leave Trump alone. Forget the story." And then he leaned around and looked at my daughter and said, "That's a beautiful little girl. It'd be a shame if something happened to her mom." And then he was gone.
When Anderson Cooper asked Daniels if this was a direct threat, she replied, "Absolutely."
Is this insane?
She Says She Really Did Spank Donald Trump With A Magazine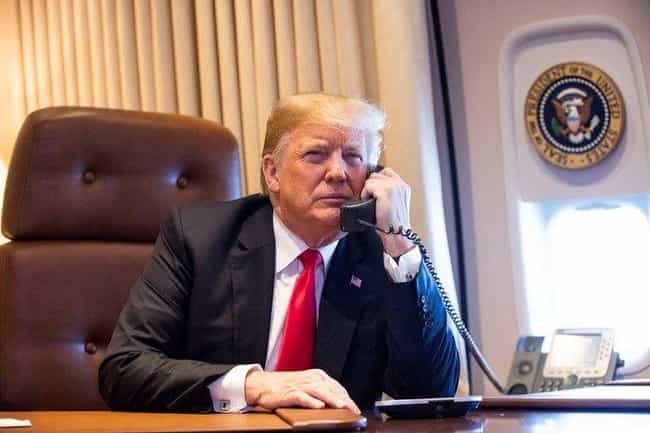 It's an image that is now burned into the minds of every American. In January 2018, Mother Jones reported that Stormy Daniels indicated that in 2006 she'd spanked Donald Trump, at his request, with a rolled-up Forbes magazine that featured him on the cover. As much as you'd surely like to rid yourself of this mental picture, Daniels claimed in her interview with Anderson Cooper that she really spanked him with a magazine displaying his picture on the cover.
In the interview, Daniels didn't say which magazine, but the cover of the October 2006 issue of Forbes features Trump between son Donald Trump Jr. and daughter Ivanka Trump.
According to Daniels, when Trump bragged about the cover and offered to show her the magazine, she told him, "Someone should take that magazine and spank you with it."
She told Cooper:
Stormy Daniels: I don't think anyone's ever spoken to him like that, especially, you know, a young woman who looked like me. And I said, you know, "Give me that," and I just remember him going, "You wouldn't." "Hand it over." And - so he did, and I was like, "Turn around, drop 'em."

Anderson Cooper: You - you told Donald Trump to turn around and take off his pants.

Stormy Daniels: Yes.

Anderson Cooper: And did he?

Stormy Daniels: Yes. So he turned around and pulled his pants down a little - you know had underwear on and stuff and I just gave him a couple swats.

Is this insane?
She Claims He Didn't Wear A Condom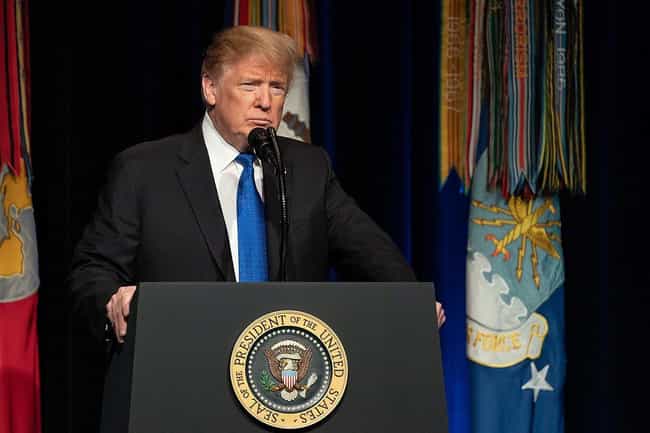 Stormy Daniels said that during their encounter, Donald Trump did not wear a condom. In fact, the two never discussed using one, and Daniels never asked him to. Daniels told Anderson Cooper:
[Trump] said that it was great, he had a great evening, and it was nothing like he expected, that I really surprised him, that a lotta people must underestimate me - that he hoped that I would be willing to see him again.

Is this insane?