Total Nerd
The Terrifying Story Behind The Infamous And Deadly Superman Curse

Whether or not you believe in curses, it's hard to deny that the Superman Curse is a famous one. Many actors who have played the role of Superman have died in strange or unexpected ways, or have suffered horrible accidents in their lives. The Curse of Superman seems to extend beyond the actors themselves, affecting random stagehands, relatives, and even co-stars, such as those who play Lois Lane. It has even supposedly killed one of the youngest actors to ever play Superman.
So, what exactly is the Superman Curse? Its origins go as far back as the birth of Superman himself. Supposedly, those who play Superman or work with Superman media have a terrible curse put upon them. They either suffer a mysterious death or a freak accident. The number of these occurrences is definitely enough to raise a few eyebrows. Is the Superman Curse real? While people who nearly played Superman will never know, many people who have worked on the comics, films, shows, and other media about the Man of Steel swear the curse has made their lives a living hell.
Superman's Creators Were Likely Struck By The Curse First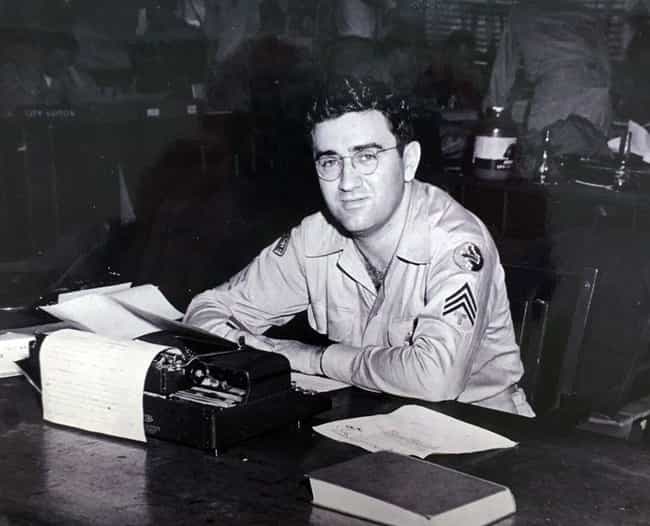 Perhaps the first people struck by the Curse of Superman were the creators of Superman themselves. Jerry Siegel and Joe Shuster were the writer and artist of Superman, and they sold the rights of the character to DC Comics for a surprisingly small amount of money - $130. After they sold the rights, the superhero started raking in the big bucks for DC. Yet the original creators, Siegel and Shuster, were unable to make any money from the Man of Steel, despite repeated efforts to recover legal ownership or a share in the profits.
The creators of Superman lived in near poverty all their lives as the Man of Steel became a billion-dollar franchise. Shuster suffered from extensive medical problems and Siegel became bitter about all Superman media as a whole. In 1975, Siegel is quoted saying, "I can't stand to look at a Superman comic book. It makes my physically ill. I love Superman, and yet to me he has become an alien thing."
Kirk Alyn Was Probably The First To Be Afflicted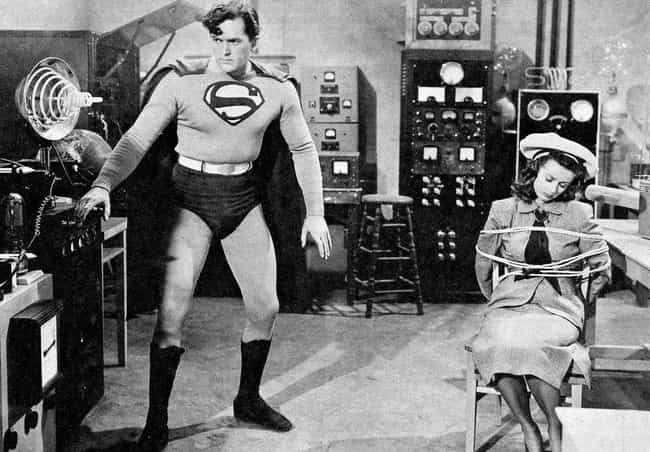 In the 1940s, a low budget, black-and-white Superman series hit the small screen, starring a man named Kirk Alyn. He was popular as the Man of Steel, but as soon as the show ended, he found it impossible to find work. He told the Associated Press, "I couldn't get another job." He was only able to land roles in other Superman films, commercials, and minor, uncredited roles. Apparently, he was typecasted and "the world wouldn't accept him as anything else."
While he did live until 1999, dying at age 88, the last part of his life was filled with suffering. Alzheimer's disease began to destroy his faculties before he passed away due to natural causes.
Cartoon Superman Was Not Exempt From The Curse
Even people who did not act in live-action Superman media found themselves cursed. From 1941 to 1943, a cartoon version of Superman appeared on television, voiced by Bud Collyer. Unlike Alyn, Bud went on to a rather successful career in game shows and even went on to voice Superman again in 1966 for a CBS cartoon series. However, this second participation in Superman media seems to be what drew the curse's attention. Only three short years after voicing Superman for the second time, Bud was found to have a circulatory ailment and died unexpectedly at the age of 61.
George Reeves Was The First One To Think It Was A Curse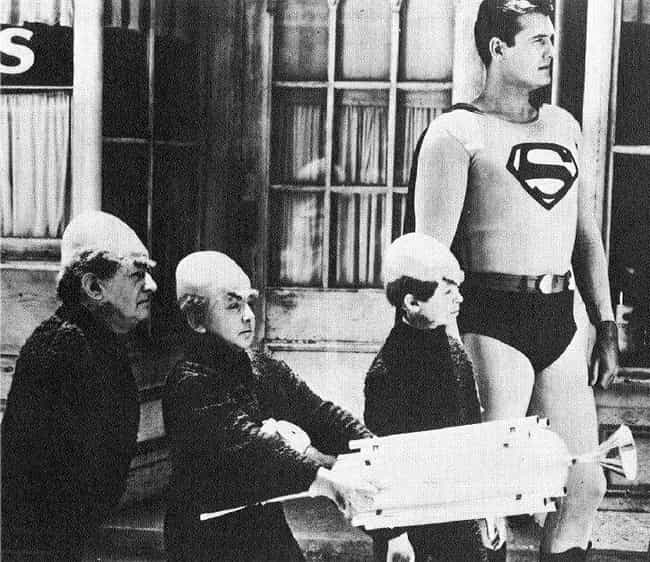 George Reeves is widely regarded as the guy who brought the Superman Curse to the public's attention. He first played the Man of Steel in the 1951 film, Superman and the Mole Men. He went on to star in a Superman TV series that ran for six years between '52 and '58. This may have given Reeves success in his career, but just like Alyn, it also typecast him. Reeves had trouble finding more work.
He starred in a war movie called From Here to Eternity, which was actually met with resistance because "test audiences expressed their distaste for seeing Superman at war." Even though Reeves wasn't playing Superman, viewers couldn't help but see him as the superhero figure. Allegedly, this drove him toward depression as his acting career had come to a standstill. He was even considering going into wrestling. Then, in 1959, Reeves was found dead in his home. He supposedly died of a gunshot wound and his death was ruled a suicide.