Graveyard Shift
The Strange Case Of French Con Man Frédéric Bourdin And Nicholas Barclay

Updated February 25, 2020
368.9k views
10 items
In 1994, Nicholas Barclay vanished from his neighborhood in San Antonio. Three years later, he was found in Spain, having allegedly escaped from a military child sex ring. When he returned home to Texas, he appeared physically different and spoke with a French accent. The family excused all of this and accepted him into their family. But of course, this very different person wasn't Nicholas Barclay at all. After several months of passing himself off as Nicholas, 29-year-old French con artist Frédéric Bourdin admitted he had stolen the identity of Nicholas, the family's long-lost son. But how could the family be so blind?
Bart Layton's unnerving documentary explores the motives of a family who kept up the charade of knowing someone whom they really didn't. This is a strange and bizarre true story about the disappearance of Nicholas Barclay and the exposé of French con man Frédéric Bourdin, AKA "The Chameleon."
While many tragic true crime stories exist about people who vanish mysteriously, the intrigue of Nicholas Barclay's story is enhanced by the inclusion of a famed con artist and the Barclay family's acceptance of him.
Thirteen-Year-Old Nicholas Barclay Mysteriously Disappeared While Playing Basketball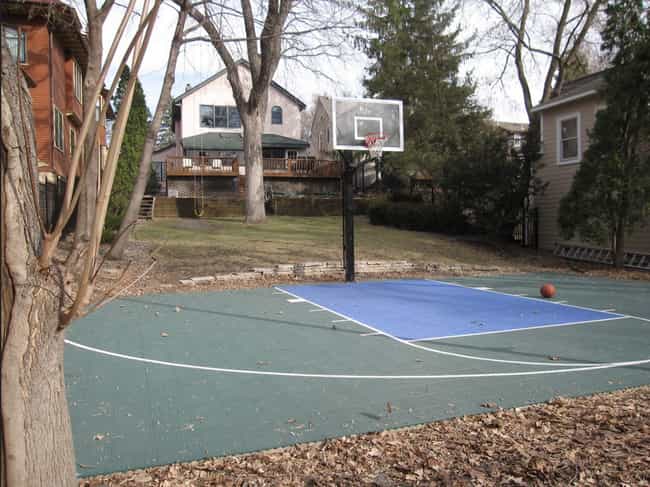 On June 13, 1994, Nicholas Barclay was 13, playing basketball with friends near his home in San Antonio, TX. He called his older brother, Jason, to ask for a ride home after the game, but his brother refused, telling him to walk home instead since it wasn't too far away.
His brother also wouldn't pass the phone off to their mom; he didn't want to wake her since she was sleeping after working an overnight shift. Jason was the last person to speak to Nicholas; the teen disappeared that afternoon without a trace.
Nicholas Barclay Had A Juvenile Record And An Upcoming Court Date When He Went Missing
Nicholas was a troubled kid. His mom worked late overnight shifts at Dunkin Donuts. He was often in trouble with the law for petty theft and was violent and verbally abusive to his mother.
Reports say that when he went missing, he had an upcoming court date scheduled and faced possible time at a home for troubled boys.
Three Years Later, A Guy Claiming To Be Nicholas Showed Up Saying He'd Escaped A Child Sex Trafficking Ring
Thirteen-year-old Barclay had a troubled childhood with a history of violence, including toward his mother, and even a juvenile criminal record for petty theft. Nicholas also had a court appearance nearing. So, in June 1994, when his family reported that Nicholas was missing, police suspected that he'd run away. However, no one heard from Nicholas. According to police, three months later Nicholas's brother, Jason, called the police to report that Nicholas had tried to break into the family's garage, the first sighting they'd had of him, but that Nicholas then ran away. Police thought this was strange: why would Jason lie about having seen his missing brother?
In October 1997, authorities from Linares, Spain, contacted the San Antonio police and informed them that they had located Nicholas. According to them, Barclay had escaped from a European military child sex trafficking ring.
Barclay Returned Home With A Different Eye Color And A French Accent, But His Family Didn't Notice Or Didn't Worry About Those Details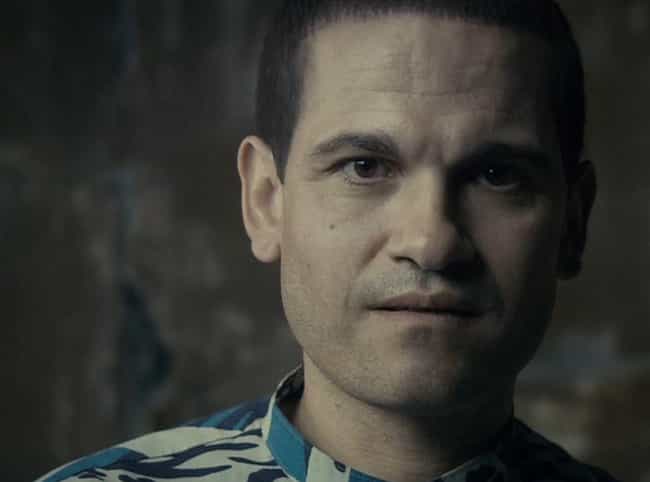 Barclay's sister, Carey, flew to Spain to retrieve her brother. After she positively identified him, authorities released him to her custody. It had been three years since his disappearance when Barclay finally reunited with his family in San Antonio.
However, apparently, the years had changed Barclay. When he went missing, he had blonde hair and blue eyes. Yet the person claiming to be Nicholas Barclay - the person his sister, Carey, identified as her lost brother - had brown hair, brown eyes, and most notably, a French accent. Nonetheless, this person was accepted as Nicholas Barclay by Carey and flew back with his "sister" to rejoin his family.
Moreover, the entire family accepted his explanations that he was forced to speak French and forced to receive chemical eye drop treatments, which changed the color of his eyes. And although he claimed he had suffered abuse, he was relatively healthy when he was reunited with his family.