Living
The Heartwarming Story Of The Romance Between "The Monkey Woman" And "The Alligator Man"

Updated October 28, 2019
178.6k views
12 items
Emmitt and Percilla Bejano were legends in the carnival world, particularly in the "freak show" industry where they performed as the World's Strangest Couple. Before they were married, they performed separately: Percilla was known as "The Monkey Girl," and Emmitt was known as "The Alligator-Skinned Man."
They were human attractions, putting themselves on display for the entertainment of others. Both were born with incurable skin conditions: Percilla's hypertrichosis caused her to grow thick black hair all over her face and body (including a full beard), and Emmitt's ichthyosis gave him dry, hard skin that appeared scaly, like a fish or reptile.
While the exploitation devices used by circus leaders have been heavily criticized, Emmitt and Percilla Bejano did not outwardly act victimized - like many of their fellow performers, they embraced the way they were made and used it to make a respectable living. They figured if people were going to stare anyway, why not make some money?
Emmitt and Percilla truly embodied the spirit of the sideshow and inspired many people with their unusual love story. But when you look past appearances (like they did), they weren't so unusual at all - they led the normal life of a married couple and were devoted to each other until the very end.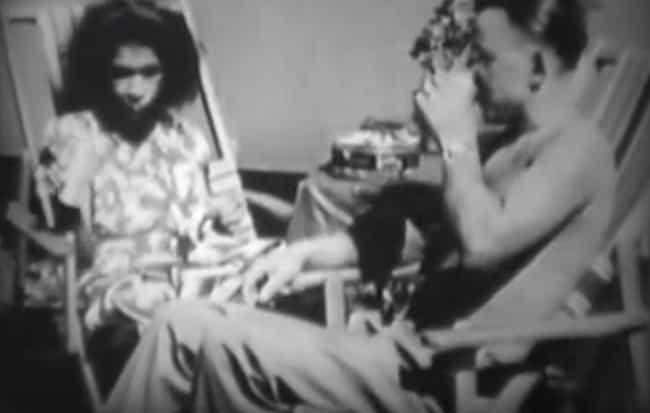 Percilla Met And Fell In Love With The Alligator Man, Emmitt Bejano
The unique pair met while performing with the Johnny J. Jones Exposition in the late 1930s. Percilla Lauther was described as having a beautiful singing voice and was an accomplished dancer by the time she met Emmitt Bejano, the Alligator-Skinned Man. Emmitt himself was described as kind and gentle; their love quickly bloomed, and they eloped in 1938.
They were just two people with rare skin disorders who truly understood each other and were on the same path in life.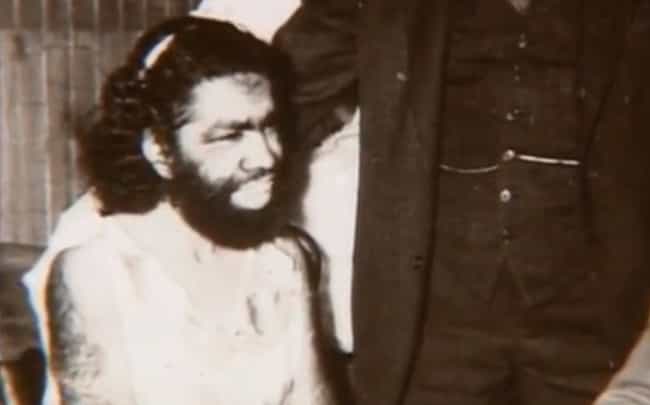 Percilla's Parents Did Not Approve Of The Marriage
It was obvious to those that knew Emmitt and Percilla that they were not just in love - they were perfect for each other. They began making plans for the future, but surprisingly Percilla's parents voiced their dissent.
Carl and Frances Lauther had been her adoptive parents since Percilla was just a toddler, and they had become very protective of her. They were also concerned that as the star of their show, Percilla shouldn't be too exposed to outside influences, such as a husband who might convince her to leave. In the end, the couple put their love for each other first and eloped in 1938.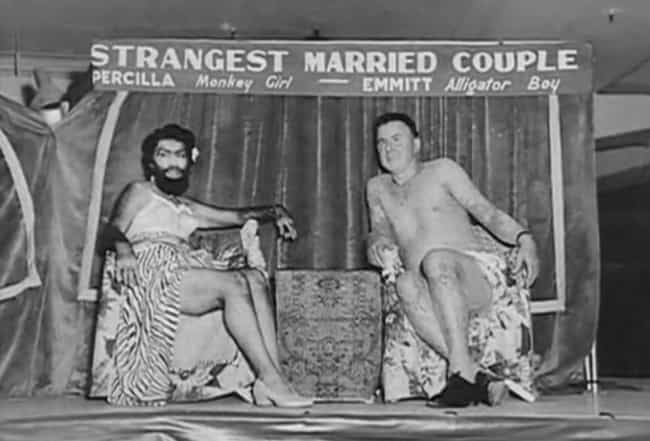 The Two Became Partners In Life And In Work
Emmitt and Percilla left her adopted father Carl Lauther's show in 1945 and joined up with Ripley's Believe it or Not's traveling exhibition, performing as "The Strangest Married Couple in the World;" they continued to work through the '50s and '60s as the Bejano Family. The pair had positive attitudes about their line of work, and even took some pride in it.
In a 1978 interview, Percilla said: "We have fun in our work... When they start making fun at me, I say, 'I can see you for nothing right here, but you had to pay to see me.'"
Emmitt added, "[Sideshow work] keeps me off the relief line. It's an honest effort, and I feel more or less proud of the fact that I can earn my own living and can do anything anybody else can. Nature does funny things sometimes, but I've lived a normal life."
Both Emmitt and Percilla eventually worked with "King of the Sideshows," Ward Hall, who had a lot of praise for Percilla in particular. He was quoted at a fairground in 2006 as saying:
She had an orange-green complexion and long, silky, beautiful hair all over her face and body. She was a very intelligent, educated lady and she loved to dance... Oh, I spent many hours dancing with Priscilla. She was a great Latin dancer and I loved Latin dances.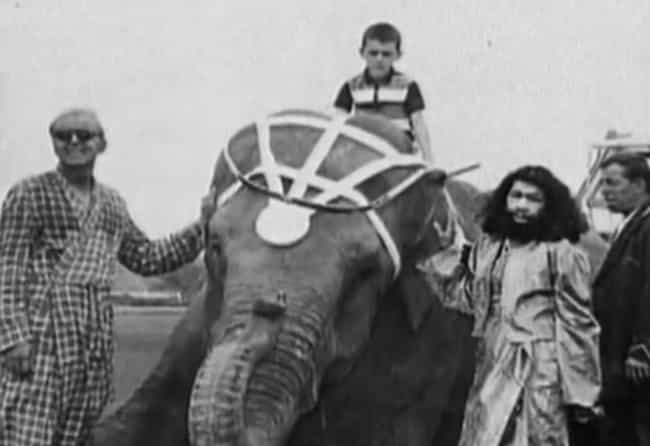 They Had A Strong Desire To Have Kids
Percilla and Emmitt were like many other married couples and wanted children. Sadly, their first experience with parenthood ended in tragedy. They had a daughter, Francine, who passed away from pneumonia about four months after she was born.
Heartbroken but unwilling to give up, they decided to adopt a baby boy in 1960. His name was Tony, and they called their little piece of land in the town of Gibsonton, FL, P.E.T. Ranch. The nickname stood for Percilla, Emmitt, and Tony. He grew up working the carnival circuit with his parents, operating rides and selling concessions.