Sports
22 of the Most Bizarre Obsessions of Professional Athletes

304 votes
78 voters
7.4k views
22 items
List Rules Vote up the most unexpected and strange fixations of stars from any sport.
Strange athlete obsessions are really only possible because sports superstars make so much money. For instance, you can enjoy Superman on your modest budget, but you probably can't afford a life-sized Superman statue on your boat dock. There's something about having the time and resources to chase your true passion that makes the hobbies and personal lives of athletes so interesting. It's no surprise there are athletes who are obsessed with weird things, but the lengths to which they'll go to feed their desire for volcanic dust or French onion dip are unfathomable until you see it.
While most sports star obsessions are tangible (a pile of snakes, soft drink memorabilia), some athletes are chasing a feeling you can only find once you're embroiled in a hearty game of Dungeons & Dragons or Magic: The Gathering. That's right, there are mega athletes out there right now spending millions of dollars perfecting their decks so they can destroy you in the back of a comic book shop on some lazy Saturday afternoon. It's easy to understand superstar athlete obsessions, because if you were suddenly gifted all the money, you'd start collecting everything you wanted, or trying to play as much disc golf as possible. That's just how humans work.
Vote on the most unexpected and strange fixations of stars from any sport, then leave a comment about whatever weird thing you're into – just don't incriminate yourself.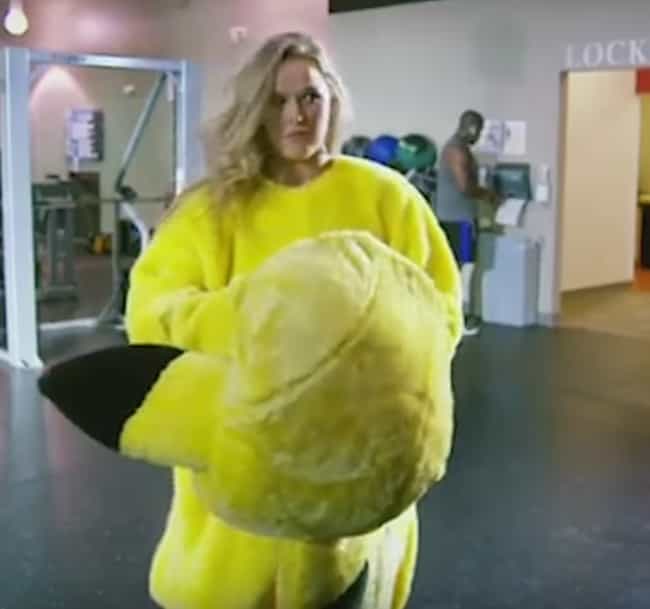 There's nothing wrong, weird, or kooky about playing video games. They're fun, you love them, everyone loves them. But the amount of dedication it takes to run a forum specifically for Pokemon is ridiculous, and it's shocking to learn that, before Ronda Rousey was punching people's heads in, she was sitting in front of her computer editing comments about Snorlax.
In a Reddit AMA, when asked if she would rather fight one Mew-sized Mewtwo or 100 Mewtwo-sized Mews (which is not a thing that would happen), she answered "One Mew-sized Mewtwo, 'cuz everyone knows that even though Mewtwo has better stats than Mew, 100 Mews totally overcome that." Sure. Why not?

Agree or disagree?
see more on Ronda Rousey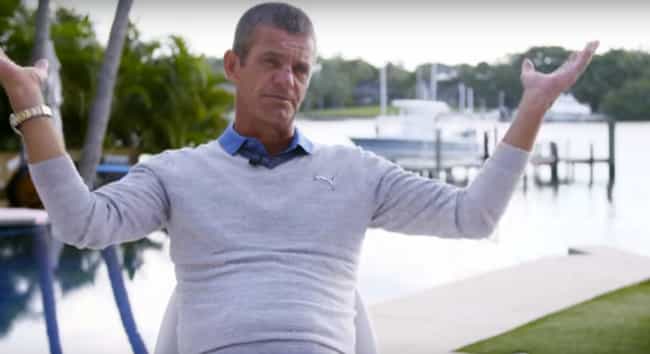 Professional golfers seem like they have a lot of down time. There's not a lot of turn over in the sport, and even during a tournament they're mostly just walking around trying not to get duped into fighting a hockey-star-turned-golfer whose making a mockery of their sport. While Jesper Parnervik may not be a household name, he has five PGA tour wins and one Master under his belt, which is nothing to sneeze at. Especially if you've got a pile of volcanic dust on your desk.
Whenever Parnervik is feeling glum, he likes to eat a handful of volcanic sand. "I just take it straight. It's from somewhere in Europe. I bring it back from Sweden." So it probably tastes great. What say you Parnevik? "It tastes just like regular dirt." Oh, okay. Enjoy your dirt, then.

Agree or disagree?
see more on Jesper Parnevik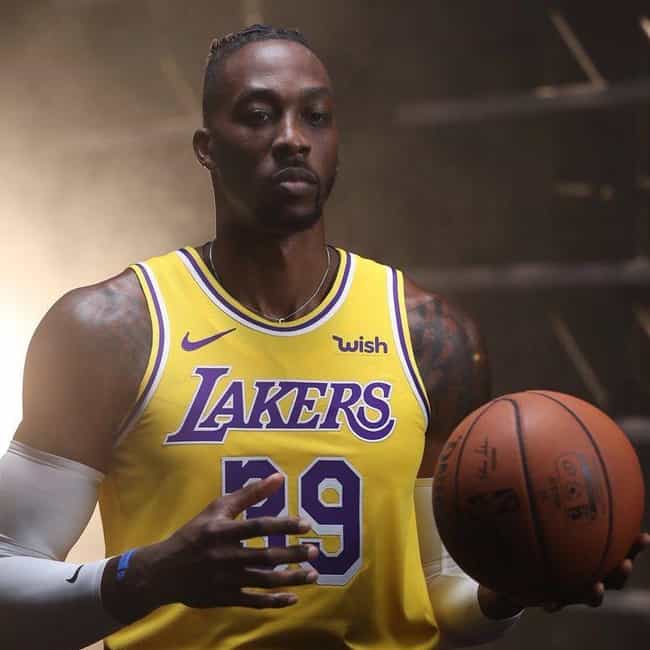 When you make Dwight Howard money, you can do whatever you want. But if you act like a Bond villain in your downtime, you might want to rethink your life choices. During an interview with Bleacher Report, Howard discussed his favorite, super dangerous, hobbies as if they were no big deal. First, he showed off his guns. Turns out he's amassed a small arsenal of shotguns, semiautomatics, and handguns (including a "gold-looking" Desert Eagle). He also has a bazooka "just for show" and 20 exotic snakes. Howard described his insane hobbies as "What you do in Texas." He's actually not wrong about that.

Agree or disagree?
see more on Dwight Howard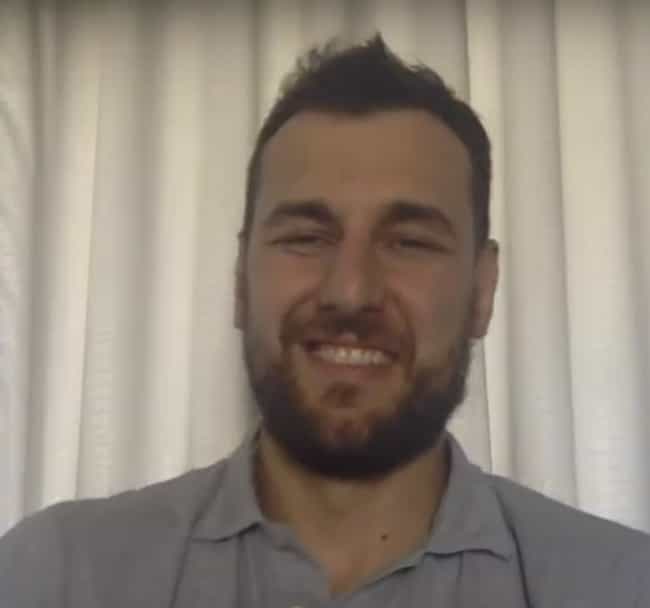 Does it make you feel better or worse about your creepy, tinfoil hat wearing uncle to learn that 2005 first round draft pick Andrew Bogut is really into conspiracy theories? Worse, right? In 2016, Bogut got sucked in the bogus scandal known as #pizzagate and did the smartest thing he could after a cursory amount of research: started tweeting.
It's not great that a guy with such a large following spends his time arguing with people about the legitimacy of the reboot of the McMartin preschcool, but maybe he'll get his own show on Infowars after he leaves the NBA. Silver linings, y'all. Silver linings.

Agree or disagree?
see more on Andrew Bogut