Total Nerd 16 Behind The Scenes Secrets From The Set Of 'Stranger Things'

770 votes
192 voters
8.2k views
16 items
List Rules Vote up the behind-the-scenes stories as compelling as the show itself.
While you wait for a new season of Stranger Things, it's best to pass the time by thinking of all the cool things going on behind the scenes of everyone's favorite sci-fi spectacle, filmed in Hawkins, IN (or Atlanta if you want to be a buzz kill). Stories from the set of Stranger Things are just as fascinating as the show, and they give the audience a more in-depth look at what makes Stranger Things so compelling.
These fun facts about the cast of Stranger Things open up the world of the show, and reveal everything from what the cast gets up to when they're not filming, to how some of your favorite special effects were created. You'll learn about which cast members actually fought during a major scene, and who hangs out the most when they're not filming. On top of all that, the series creators, the Duffer brothers, have some insight into their love of all things Stephen King and Steven Spielberg.
The Character Of Steve Was Rewritten Because Joe Keery Was So Cool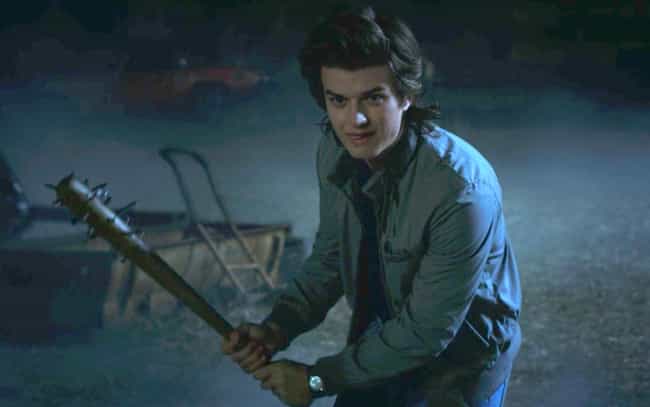 At the onset of Stranger Things, the audience meets Steve, a typical '80s assh*le, complete with Ray Bans and a popped collar. The Duffer Brothers had initially planned to do away with Steve, but when they started getting to know actor Joe Keery, they rewrote the entire character.
In an appearance on Beyond Stranger Things Matt Duffer explained, "Once we found Joe [Keery], Steve started to evolve a bit and became more charming and likeable to the point where when we were writing season one we realized we wanted to give him more of an arc."

Is this compelling?
Millie Bobby Brown Wasn't On Board With Shaving Her Head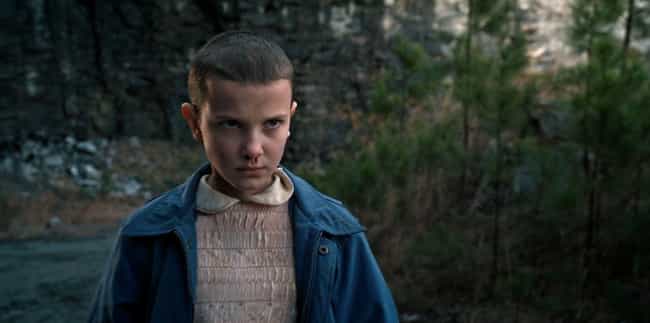 One of the most affecting visuals of Stranger Things is Millie Bobby Brown's shaved head. And even though the look was written into the script, Brown and her family were still unsure about what the look would do for her future roles. In order to get Brown pumped up for her buzz-cut, the Duffer Brothers showed her a picture of Charlize Theron as Imperator Furiosa, and that swayed her.
The Duffers told EW, "Fortunately, Mad Max: Fury Road was about to come out, so we pulled out a magazine photograph of Charlize Theron as Furiosa and showed it to Millie. 'Charlize looks totally badass, right?' Millie agreed; Charlize looked badass. And that was it: She agreed to buzz it all off."

Is this compelling?
That Van Flipping Scene Cost A Lot Of Money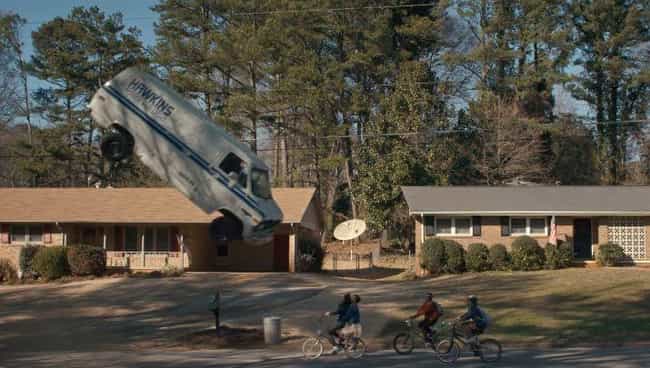 At the end of season one, the audience gets the full view of Eleven's mental power when she flips a van of goons being driven by the scientists at Hawkins Lab. It's an amazing scene and it cost a lot of money. According to the Duffer Brothers, they hadn't planned on the scene, and when they decided to do it, the line producer nixed the idea - but they convinced their money person and ended up spending some real cash.
First the Duffers filmed the kids with a locked-off camera, and in a separate shot, they filmed the van flipping by utilizing a set up explosions under the van. The first test went well, but then when they filmed it, "the explosives didn't go off and the van skidded headfirst into one of our cameras, destroying both the camera and its lenses, and costing the production thousands of dollars."
The line producer almost squashed the whole thing, but luckily they got a second take and nailed it.

Is this compelling?
David Harbour And Millie Bobby Brown Really Fought On Set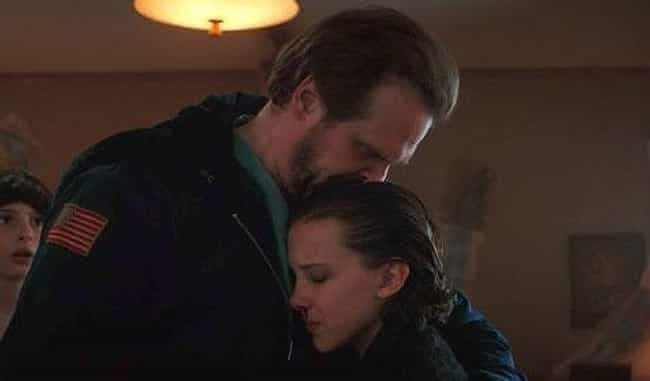 In season 2 of Stranger Things, Sheriff Hopper (David Harbour) is playing father figure to Eleven (Brown) and they are not getting along. She's upset about not being able to be let out of the house, and he's worried about her being caught by the scientists at the lab. They get into a lot of major fights, and it turns out that some of those emotions were real.
Brown explained at Paleyfest in 2018 that the two actors "went through so many different emotions...we get angry at each other, we are like father and daughter." She continued, "We got angry at each other, we would express our feelings on and off the set, and...those scenes were so raw and real that the reward is the scenes."

Is this compelling?