Gross
The Most Extreme Eating Contests In The Country

177 votes
36 voters
12 items
List Rules Vote up the most insane eating contests.
There are people who dream about eating 82 slices of delicious pizza, and then there are people who go out there and make that dream come true. While eating 500 Peeps used to be a personal project, today it can earn you the title"Champion."
Not everyone is on board with the concept of eating contests and think they simply exemplified the gluttony of our country. But most people have a morbid fascination with seeing how much food humans can consume in an astonishingly short period of time, which is why millions of people watch the Nathan's Hot Dog Eating Championship every July 4.
But hot dogs are one thing. Hot peppers? That's another. But that's what we're talking about today — weird eating contests — that aren't for the faint of heart or stomach.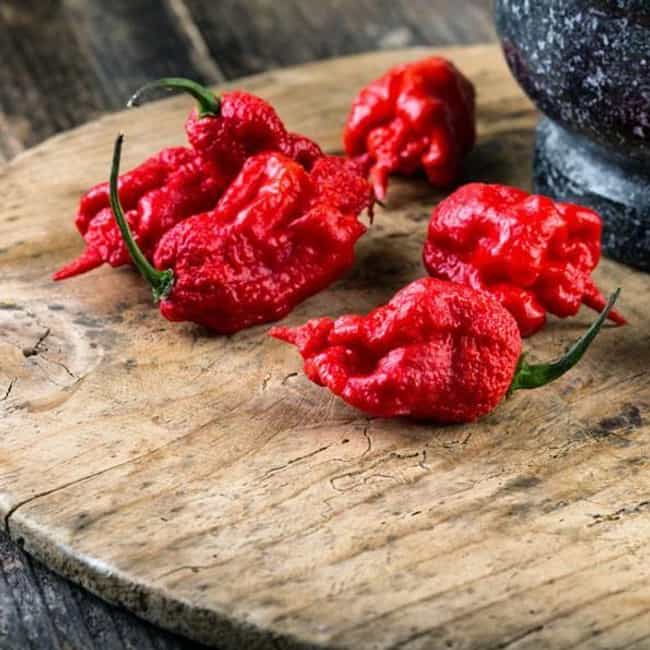 Puckerbutt Pepper Company's Smokin' Ed's Reaper Eating Challenge
Any contest with the word "Puckerbutt" in the name means business. For a bit of background, Carolina reaper chili peppers measure over 1.5 million on the Scoville heat unit scale — making them the hottest peppers in the world. Most people couldn't eat one. Wayne Algenio of Jamaica, Queens broke the record after he consumed 22 of these dangerous peppers and lived to tell the tale.
"I went in with the mentality that I was going to go all out, but I did not know I was going to win," Algenio said. "It felt amazing, [but] it was in my head, 'I'm never doing this again.'"
Probably a good idea.

Does this make you want to barf?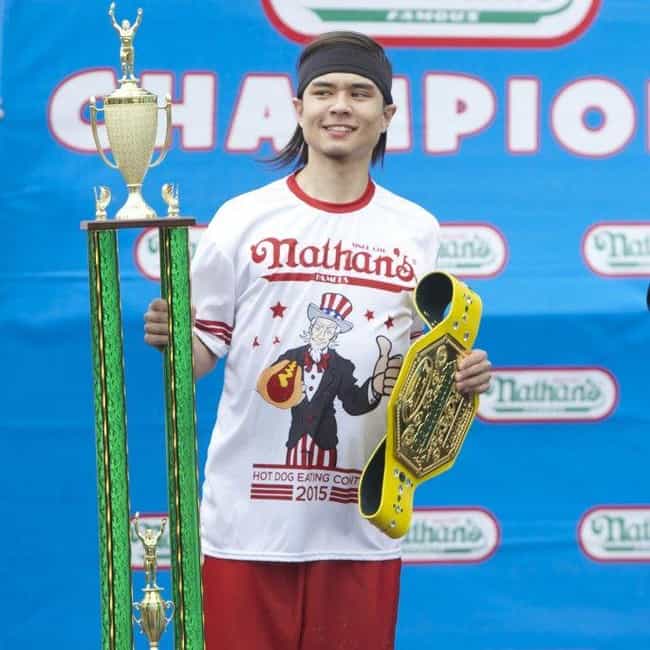 The National Harbor World Peeps Eating Championship
Peeps are a divisive confection — a sugary marshmallow coated in sugar and shaped to look like a duck or any other Easter-type animal. There's really not much more there than fluff, but how much fluff does it take to fill you up?
Head over to National Harbor, Maryland in April and try to win the contest yourself. But first you're going to have to defeat Matt Stonie, who ate 255 Peeps in five minutes.

Does this make you want to barf?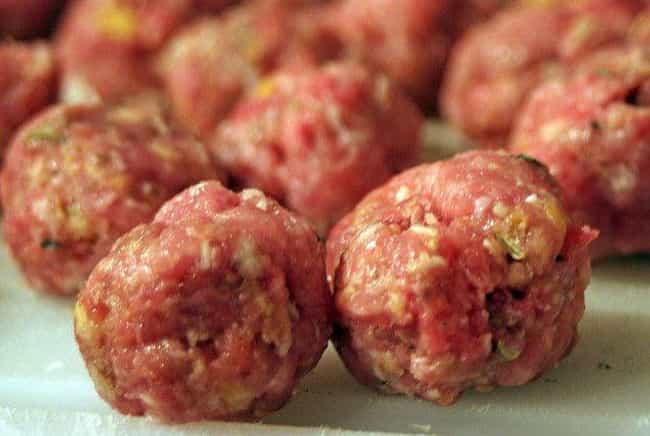 Libby Nordicfest Meatball Eating Contest
The Libby Nordicfest Meatball Eating Contest in Montana doesn't include spaghetti to put under the mounds of meat but that doesn't make it any easier. Competitors are stuck using uses knives, forks, and fingers to try and break the record, which belongs to Sonya Thomas, who once ate just over 10 pounds of meatballs in 12 minutes.

Does this make you want to barf?
Technically this isn't an eating contest because Matt Stonie was only racing the clock, but his accomplishment certainly merits a mention on any competitive eating list. Smithfield and Stonie partnered up to help kick off the racing season by seeing how much bacon Stonie could eat in five minutes.
Stonie didn't disappoint, stuffing more pork in his mouth than a person should eat in a year — 182 slices. That weighs more than 11 pounds.


Does this make you want to barf?