Culture
16 Museums In America You Won't Believe Actually Exist

Updated June 14, 2019
817 votes
207 voters
11.7k views
16 items
Most museums are the same - they contain ordinary stuff (but, you know, old), paintings and sculptures and whatnot, or long dead organisms stuffed and/or propped up for our amusement. Honestly, they can be pretty overrated. As much as we want to seem cultured and sophisticated, it all gets pretty old hat after a while. Some museums, however, are different. Some museums are actually super f*cking interesting.
There are freaky museums (filled with weird things that might haunt your dreams) all across America. Dead bodies, aliens, bananas, pretty much everything that's strange and thought-provoking has a museum out there somewhere. And they are definitely worth checking out. Add some of these stops to your next road trip, and you'll be able to brag that you spent time at some of these strange destinations!
The Mutter Museum In Philadelphia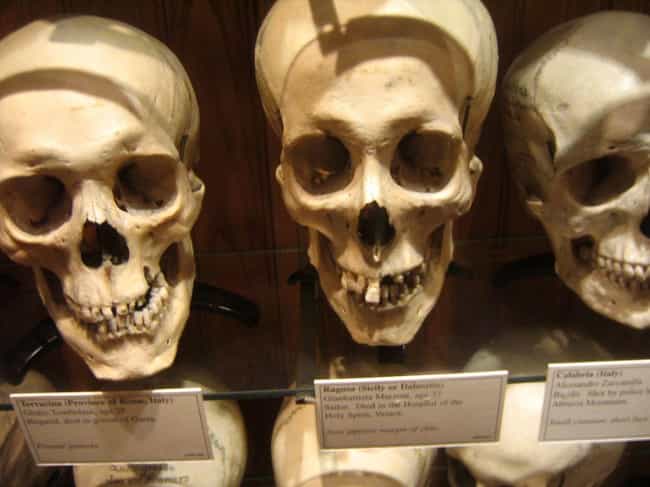 The Mutter Museum in Philadelphia is widely regarded as an important destination for those interested in the macabre and esoteric. There's a clear and important reason behind this: it contains nothing but weird ass sh*t. The Mutter Museum opened in 1863 with the important mission of displaying medical curiosities and specimens designated for research purposes. Since then, it has expanded, and now holds collections of skulls, a tumor removed from a former U.S. president, and even slides of brain tissue removed from Albert Einstein. It's basically the real-life version of Sick, Sad World.
Is this surreal and strange?
Glore Psychiatric Museum In St. Joseph, MO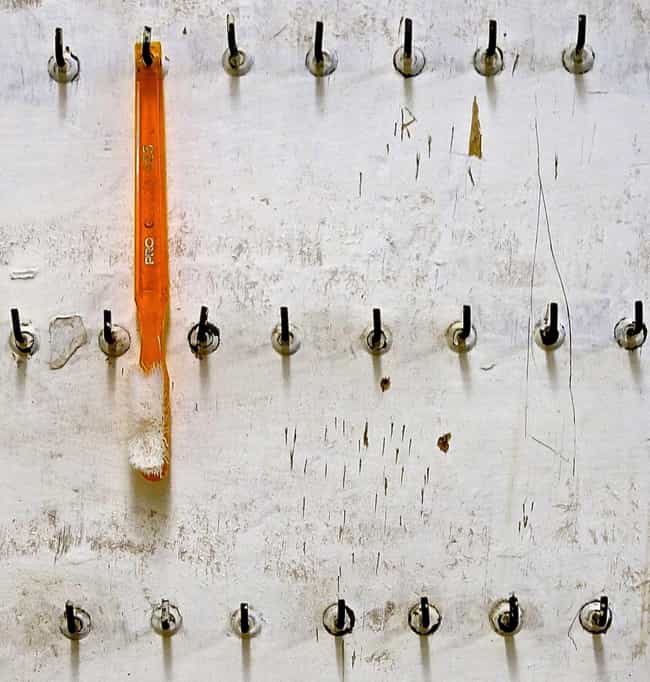 The Glore Psychiatric Museum is dedicated to the terrifying and sometimes wacky history of mental health. From 17th century psychiatric tools and treatments to the embroidered ramblings of schizophrenic patients, their is no shortage of strange and unusual things on display at the GPM. You can even see a display of the over 100 nails swallowed by one single patient, as well as mannequins reenacting treatment methods through the centuries. It's an ideal spot for first dates.
Is this surreal and strange?
The Museum Of The Weird In Austin, TX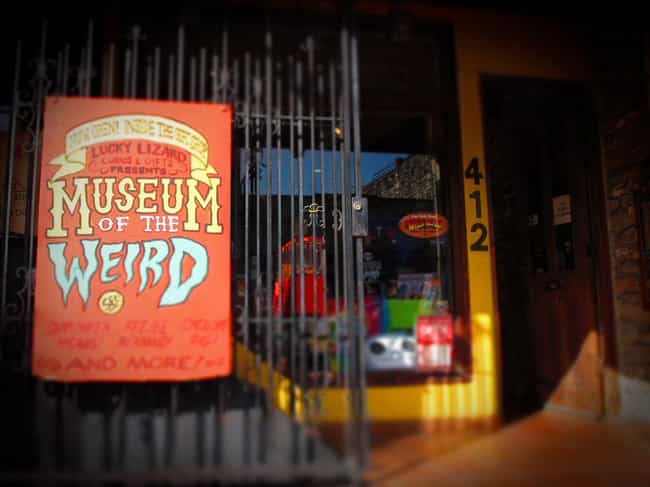 If you're looking for weird things, look no further than the aptly named Museum of the Weird in Austin, Texas. This museum has displays of unusual creatures, from the legendary Fiji Mermaid to the Minnesota Iceman. They also have a large display of shrunken heads, and other unnatural oddities. Keep Austin weird, baby.
Is this surreal and strange?
National Museum Of Funeral History In Houston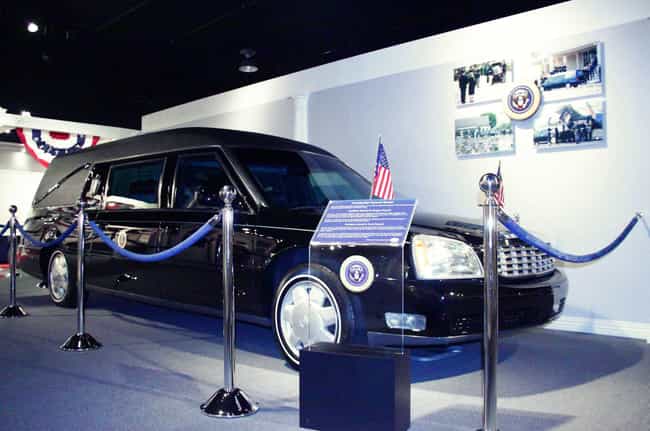 A hearse used to transport the bodies of former Presidents Ronald Reagan and Gerald Ford is just one of the morbid things on display in the National Museum of Funeral History in Houston, Texas.
Other exhibits cover the history of embalming, coffins from different time periods, and even Ancient Egyptian funerary practices. If you've ever wondered about the history of cremation, this is the place to go. Not sure if they do children's birthdays, but there's only one way to find out!
Is this surreal and strange?