Graveyard Shift
The Strongest Survivors On 'The Walking Dead,' Ranked

1.5k votes
202 voters
3k views
20 items
List Rules 'Walking Dead' fans only - vote up the survivors you'd most want watching your back when facing a zombie horde.
AMC's The Walking Dead (TWD) television series has been going strong with nine seasons and more than 130 episodes under its belt. The show has not outlived the comic book, which concluded with issue #193, and many of the strongest characters on TWD have shown quite a proficiency for survival... even the undead ones.
Despite some characters' untimely demise at the hands of other survivors, or even the jaws of the walkers, there are a number of people on the show who could give survival tips to Les Stroud and anyone else who claims to be able to survive in an austere environment. This list focuses on some of the key characters from the television series and how they managed to survive for as long as they did.
Check out the characters below and vote up the person you think has what it takes to survive. Don't forget, even if they have perished, try to imagine they didn't and focus on what key attributes they had, which made them a good survivor. Vote up your favorite and see which of the best characters from AMC's TWD could have survived to outlive the rest!
back to page 1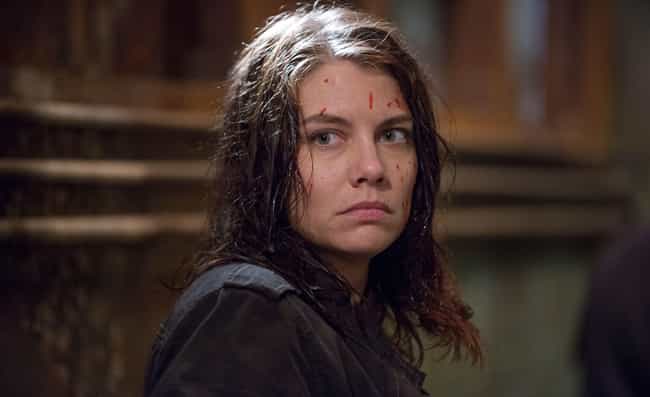 Who She Is: Maggie is Herschel's daughter and is introduced when the survivors make their way to his farm. She quickly gets involved with Glenn and the two start a relationship, which lasts until Glenn's untimely demise at the end of Negan's bat. From that point, she's referred to as "The Widow" and is known far and wide for her penchant for doling out justice and ensuring the survival of her people at the Hilltop.
How She's Survived: She has an uncanny knack to overcome the worst tragedies, which would otherwise ruin most people. She's handy with a blade or a side arm, and she's slain about as many living people as she has the walkers.
Her Strongest Moment: Sentencing Gregory to capital punishment for betraying the Hilltop to the Saviors, and then carrying out the act via a noose.
Her Weakest Moment: Losing Glenn nearly does her in at first, but she manages to overcome the loss.
Actor: Lauren Cohan

Strong enough for anything?
see more on Maggie Greene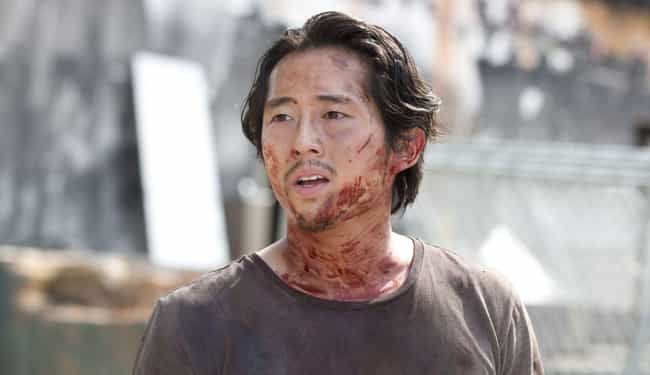 Who He Is: Glenn shows up in Atlanta where he helps talk Rick out of the tank he crawls into to escape the horde of walkers after they eat his horse. Throughout his time on the series, he proves to be able to get out of any situation involving the walkers, and that is what makes him one of the best scouts and scavengers in the group. He forms a strong bond with Rick and has a lasting relationship with Maggie. Ultimately, it isn't a walker that ends him, it's Negan.
How He's Survived: Being fast, agile, and able to keep on the move. While he can take out a walker when he needs to, he's proven time and time again that a 'wait and see' attitude coupled with agility Spider-Man would envy helps keep him going day after day.
His Strongest Moment: Refusing to break while being beaten and threatened by the Governor. He refuses to give up the location of the group.
His Weakest Moment: Getting his head bashed in by Lucille, though admittedly, he doesn't have much choice in the matter.
Actor: Steven Yeun

Strong enough for anything?
see more on Glenn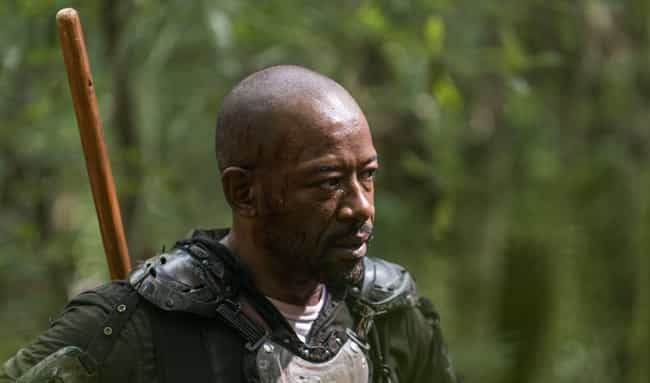 Who He Is: Morgan is the first person Rick meets when he wakes up from the hospital, and as a result, he's also the person who saves his life. Sadly, Morgan has lost both his wife and son to the walkers, but he isn't able to bring himself to end their "lives." He tends to travel alone, but he has joined up with the survivors of Alexandria and the Kingdom from time to time.
How He's Survived: He's an incredibly capable fighter with a quarterstaff, and after being trained with one, he can use it against the living and the walkers.
His Strongest Moment: Saving Ezekiel alongside Carol to slay the Saviors, he liberates the Kingdom.
His Weakest Moment: Morgan nearly takes his life before he is saved by a survivor named Eastman who teaches him Aikido.
Actor: Lennie James

Strong enough for anything?
see more on Morgan Jones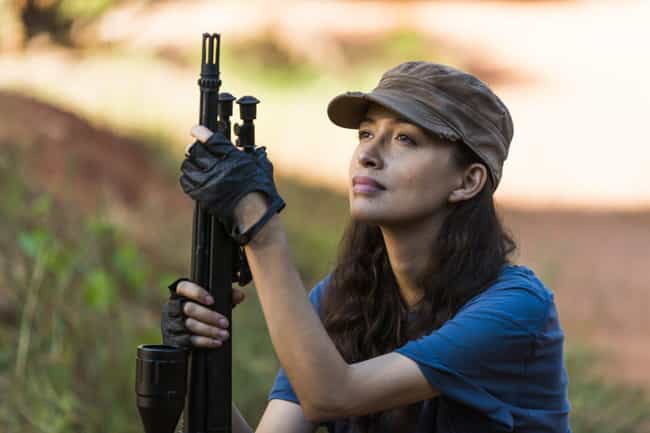 Who She Is: Rosita shows up with Abraham and Eugene in Season 4. She wasn't a member of the military or a scientist, but she joins up to help get Eugene to Washington, DC. On the way, she learns about tools of destruction from Abraham, which helps her to become a true survivor. She quickly becomes an asset to the rest of the survivors as they escape Terminus and arrive in Alexandria. Throughout this time, she has relationships with several people and demonstrates a willingness to seek revenge for numerous wrongs committed against her and the people she loves.
How She's Survived: She is a survivalist with skills that set her apart from most of the people on the show. She's incredibly skilled with blades and arms. She can survive on her own in the wild but sticks with other people who have similar survival skills to maximize her probability of survival.
Her Strongest Moment: When she tries to slay Negan.
Her Weakest Moment: Losing Sasha to the Saviors.
Actor: Christian Serratos

Strong enough for anything?
see more on Rosita Espinosa