Entertainment
Struck By Lightning Movie Quotes

27 votes
20 voters
8.1k views
12 items
"Struck by Lightning" movie quotes follow the dialogue in the coming of age teen movie written by and starring Chris Colfer of "Glee" fame. The film tells the story of a high school student who reflects on his actions, including blackmailing his classmates, after dying from a lightning strike. Brian Dannelly directed the comedy-drama film which first premiered at the 2012 Tribeca Film Festival before its theatrical release on January 11, 2013.
In "Struck By Lightning," Carson Phillips (Chris Colfer) is introduced in the opening scene as he's being struck and killed by lightning. He then moves to the narrator role to look back upon the actions leading up to his death. Carson always knew he was different and not exactly in a good way. In addition to dealing with his substance-abusing single mother Sheryl (Allison Janney), his absent father (Dermot Mulroney) and newly pregnant fiance (Christina Hendricks), Carson has big plans for himself. He wants to be a writer, more specifically the editor of the "New Yorker," but first he needs to get accepted into Northwestern University.
Needing a way to stand out amongst his competitors, Carson takes a rare good idea from his otherwise clueless guidance counselor Ms. Sharpton (Angela Kinsey) and starts up a literary magazine at his high school. His bestie Malerie (Rebel Wilson) is willing to write for the publication but unfortunately is the only one. To get it published however, Carson goes to great lengths to get his classmates involved and writing, including blackmailing all of them. Sarah Hyland, Carter Jenkins, Brad Kenke, Polly Bergen, Allie Grant, Robbie Amell and Roberto Aguire co-star in the teen movie.
If "Struck by Lightning" doesn't strike your fancy, there are many other films in theaters that might including
"Django Unchained,"
"Killing Them Softly,"
"Hitchcock,"
"Skyfall,"
"Lincoln,"
"Flight,"
"Playing for Keeps,"
"Silver Linings Playbook,"
"Anna Karenina,"
"This Must Be the Place,"
"Cloud Atlas,"
"Wreck-It Ralph,"
"Rise of the Guardians,"
"Argo,"
and
"Looper."
Carson Phillips: "High school, society's bright idea to put oppressive, naive youth into one environment to torment and emotionally scar each other for life. We have the cheerleaders, and then the athletes, and of course, worse than detention, the writers club. I remember when I realized that I was different."
In a narration, Carson Phillips gives a quick overview of his high school experience. Carson always saw himself as different, something that was not a good thing in his eyes.
Should this be higher or lower?
Writers Club Homecoming Float
Carson Phillips: "I tried selling some ad space to local businesses but I had no takers… Oh, you look like s***."
Malerie Baggs: "Why couldn't I have won something like that?"
Claire Mathews: "Okay, I don't know what you're wearing but I have some bad news. The truck pulling the cheer float's engine just died so they're taking yours."
Malerie Baggs: "Excuse me?!"
Claire Mathews: "Oh, um, my apologies but you know homecoming's nothing without the cheer float."
Carson Phillips: "Okay so go take the athlete's float away. I mean, they pride themselves on running around like mules anyway."
Claire Mathews: "My decision's final."
Malerie Baggs: "Final, well, okay, at least we had fun making it."
Carson Phillips: "No, they're gonna see this float if it kills me."
Despite getting the short end of the stick, Carson is determined to get the same amount of respect for his writers club homecoming float as the other groups receive. This however is not something that will happen on its own.
Should this be higher or lower?
I've Got to Get Into Northwestern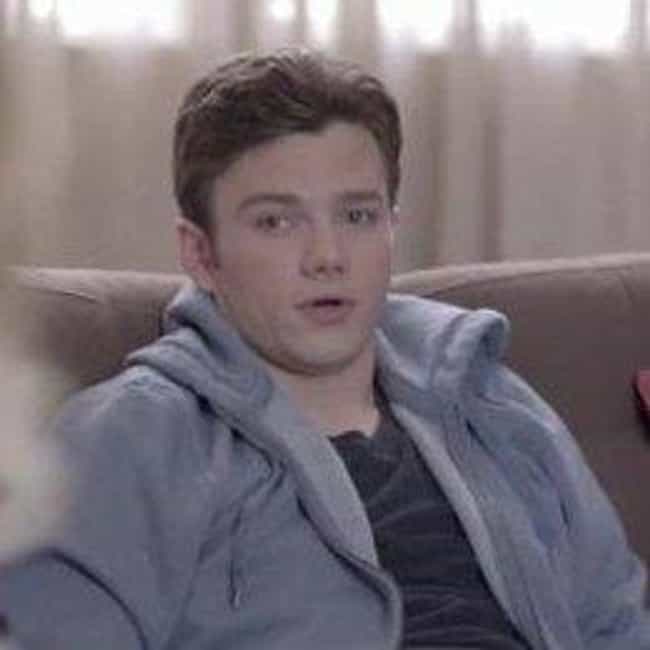 Ms. Sharpton: "Welcome to career day here at the counseling center."
Carson Phillips: "I know the exact career that I want."
Ms. Sharpton: "What is it, munchkin?"
Carson Phillips: "I want to be the editor of the New Yorker and the youngest freelance journalist to be published in the New York Times, LA Times and the Chicago Tribune."
Ms. Sharpton: "Okay!"
Carson Phillips: "I've got to get into Northwestern."
Ms. Sharpton: "Never heard of it"
Carson knows what he wants to do with his life. His goals are clear. Too bad his high school guidance counselor, Ms. Sharpton, is completely clueless.

Should this be higher or lower?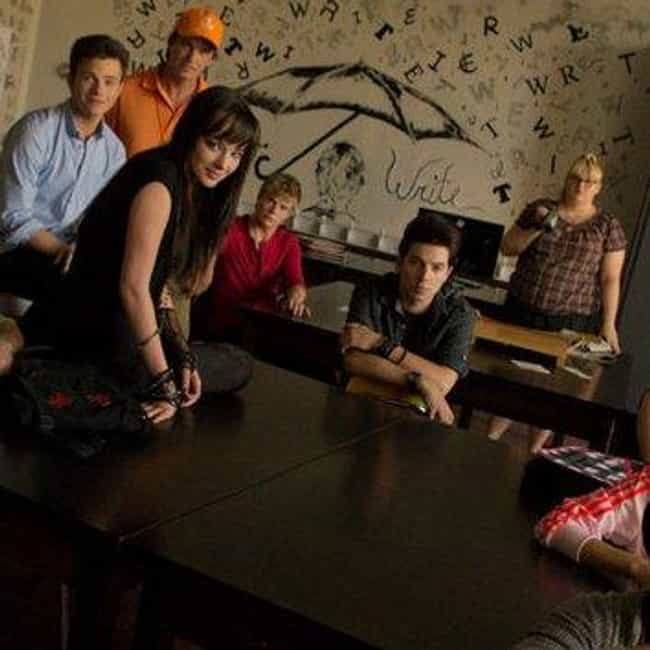 Carson Phillips: "We print tomorrow and none of you have written anything."
Malerie Baggs: "I did collate these kitten pictures."
Carson Phillips: "Progress"
Kitten pictures wasn't quite what Carson had in mind for their literary magazine but in Malerie's benefit, it's better than nothing at all.

Should this be higher or lower?