College
The Dumbest (Real) College Courses

2.6k votes
388 voters
35.3k views
22 items
The stupidest college courses are the wackiest, most rudimentary, and straight up useless college courses actually taught at respected universities. From the things that you really should already know how to do, like getting dressed - something you can learn at a Princeton University course - to learning how to argue with television personality Judge Judy - like offered by the University of California, Berkeley - these real college courses teach skills that exactly zero employers look for in prospective job candidates.
For many of these strange college courses, what is being taught either falls into a category of common sense or something so obscure that it would only be useful in ridiculously rare situations. In the "do you really not know how to do that already?" category, the Ohio State University offers a course on how to watch sports, one that is surely popular among their scholarly student athletes. Similarly, Montclair State University offers a class on how to watch television, in case that's something you never quite mastered on your own.
In the "let's pay thousands of dollars of our parents money to learn things we'll never, ever use" category: Bates College offers a seminar about the career of Whoopi Goldberg; the University of Texas will teach you to speak Klingon; and Appalachian State University will teach you how to determine if Harry Potter is a fictional character or actually someone who existed in history.
So if that advanced calculus or macroeconomics class you're taking is just too mainstream for you, head over and try one of these stupid college courses. You never know when skills like street-fighting mathematics or the joy of garbage will come in handy.
Want more stupidness? Check out the
stupidest baby products for bad parents
, the
dumbest lawsuits in recent history
and the
top 10 dumbest celebrity quotes of the decade
.
The Sociology of Miley Cyrus: Race, Class, Gender, and Media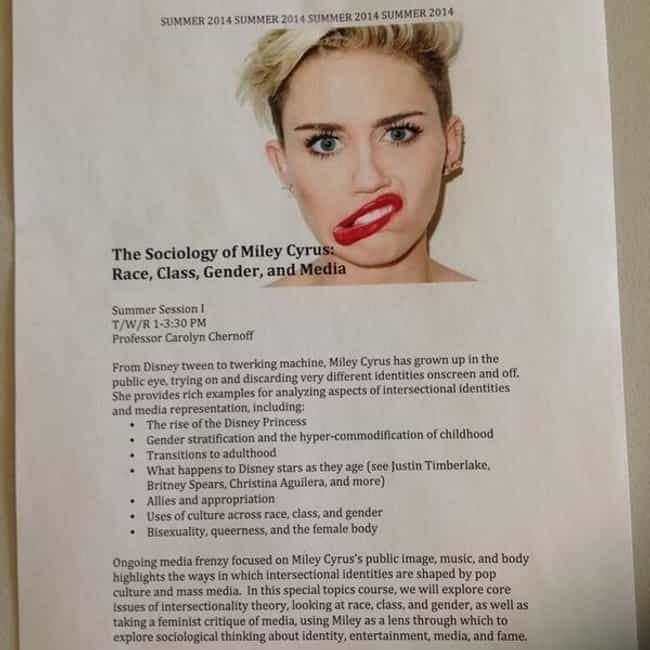 From Skidmore College in New York: "From Disney tween to twerking machine" assistant professor Carolyn Chernoff is heading up this course which will "[provide] rich examples for analyzing aspects of intersectional identities and media representation." Says Chernoff, "I created it as a creative and rigorous way of looking at what's relevant about sociology and sociology theory."
Because learning to twerk and (relatively) effortlessly evolve from a Disney princess daddy's girl into a controversial pop icon is what your parents are paying for.

Agree or disagree?
Goldberg's Canon: Making Whoopi
From Bates College: "Participants learn about the career of Whoopi Goldberg including Alien Whoopi: Star Trek and the Goldberg Generation, Renaissance Whoopi: Elizabeth Regina and What Aunt Jemima Might Say if She Stepped Off that Box: The Paradox that is Whoopi Goldberg."
Because one can never truly know if intimate and detailed knowledge of Whoopi Goldberg's career will be needed in a life or death situation.
Agree or disagree?
What If Harry Potter Is Real?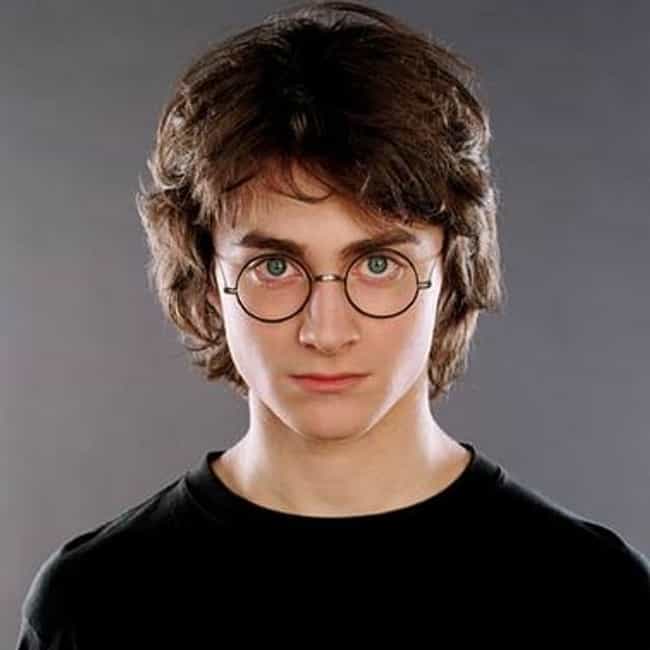 From Appalachian State University: "This course will engage students with questions about the very nature of history. Who decides what history is? Who decides how it is used or mis-used? How does this use or misuse affect us? How can the historical imagination inform literature and fantasy? How can fantasy reshape how we look at history? The Harry Potter novels and films are fertile ground for exploring all of these deeper questions. By looking at the actual geography of the novels, real and imagined historical events portrayed in the novels, the reactions of scholars in all the social sciences to the novels, and the world-wide frenzy inspired by them, students will examine issues of race, class, gender, time, place, the uses of space and movement, the role of multiculturalism in history as well as how to read a novel and how to read scholarly essays to get the most out of them."
Because nothing says I'm not a conspiracy wackjob by blurring the lines between fiction and fact.

Agree or disagree?
How to Win a Beauty Pageant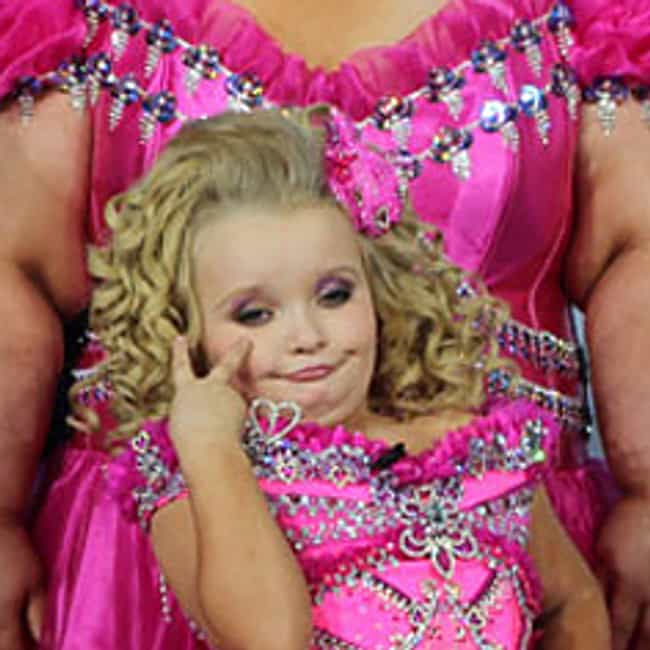 From Oberlin College: "This course examines US beauty pageants from the 1920s to the present. Our aim will be to analyze pageantry as a unique site for the interplay of race, gender, class, sexuality, and nation. We will learn about cultural studies methodology, including close reading, cultural history, critical discourse analysis, and ethnography, and use those methods to understand the changing identity of the US over time. This course includes a field visit to a pageant in Ohio."
Because with enough practice, hard work, and training, you too can someday land on "Toddlers & Tiaras."

Agree or disagree?