Total Nerd
Details Infinity War Fans Didn't Catch… Until They Watched It In 4K

15k votes
2.6k voters
173.5k views
15 items
List Rules Vote up the details you missed in theaters.
Like every movie in the Marvel Cinematic Universe, fans couldn't wait for the Infinity War DVD release so they could feast their eyes on the epic Marvel action and break it down in complete detail. While the film was a spectacular watch on the big screen, home video gives fans the freedom to devour every frame in glorious 4K definition - and with that comes a stream of newly discovered Infinity War Easter eggs.
Almost immediately, the third Avengers movie inspired heated debate over what could come next in Infinity War - Part 2, and the special-edition Blu-ray adds plenty of fuel to theorists' fires. Directors Joe and Anthony Russo packed the film with an incredible amount of detail - so much so that it could take more than a few viewings to catch everything. Fortunately, many MCU fans scoured Infinity War after its home release and mined a payload of subtle details that may inspire others to give it a re-watch.
back to page 1
After Thanos's Snap, The Time Stone Heals His Injuries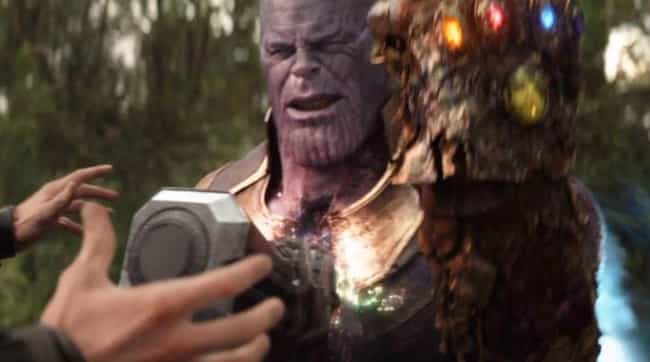 The Infinity Stones light up on the Infinity Gauntlet whenever they're in use. Fans re-watching Infinity War can use this knowledge to figure out which gems Thanos is using at any particular moment. For example, Redditor /u/evilcartoonist noted that when the Mad Titan teleports away from Wakanda at the end of the film, green sparks surround the wound in his chest.
.
This suggests the Time Stone is at work reversing the injury. It's hard to have a lasting impact on a villain who can rewrite time.
Did you miss this in theaters?
Thanos Uses The Soul Stone To Find The 'Real' Doctor Strange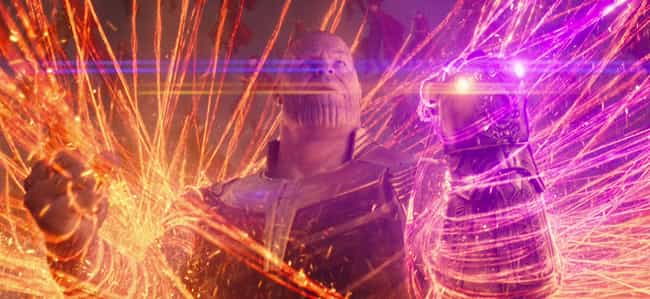 The individual Infinity Stones glow whenever Thanos actively uses them, giving fans a convenient visual indicator of which power the Mad Titan is employing in any given scene. Redditor /u/e-rage noticed that when Doctor Strange gets into the mix on Titan, Thanos uses the Soul Stone to deal with Strange's multiplication spell.
The Redditor theorized that Thanos uses that particular Stone to suss out the real Strange based on his soul - and eliminate all the copies.

Did you miss this in theaters?
Tony Stark's Glasses Are Made Of Nanoparticles And Dissolve Into His Iron Man Armor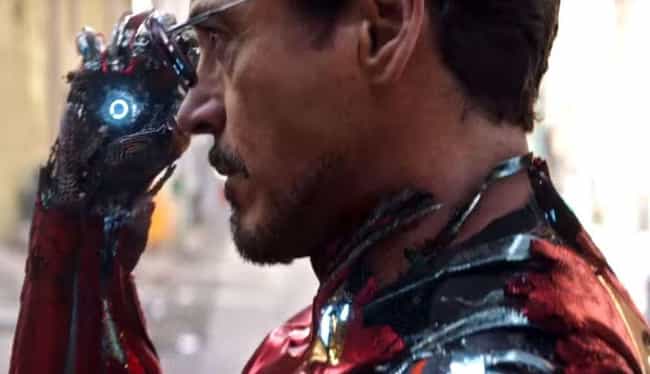 The moment when Tony Stark calmly suits up in New York City to fight Ebony Maw and Cull Obsidian is undeniably cool, so fans were willing to forgive a possible continuity error concerning the sunglasses he's wearing. However, Redditor /u/Gruntykins noticed that if you look closely enough, Stark's sunglasses are absorbed into the Iron Man suit as it forms around his body.
It seems that Tony's shades are made out of nanoparticles like the rest of the Mark L armor.

Did you miss this in theaters?
Doctor Strange's Hands Still Tremble From His Car Accident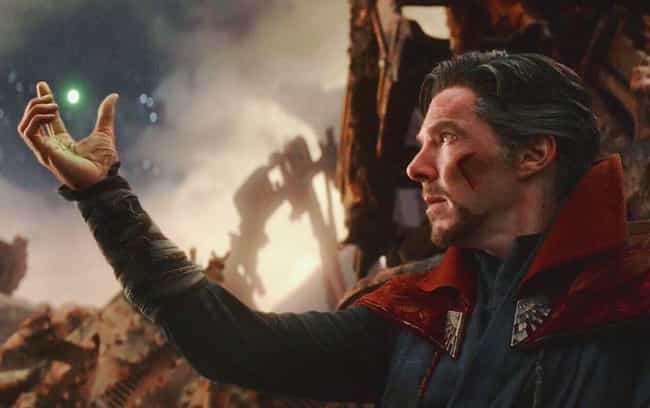 The scene in which Doctor Strange gives up the Time Stone to Thanos is one of Infinity War's most dramatic, and it packs an impressive bit of continuity. Redditor /u/jackalman2000 noted that Strange's hands tremble as he hands over the Stone. Furthermore, his fingers still show the surgical scars as a reminder of the violent car accident that Strange suffered in his origin film.
Although Strange became a Master of the Mystic Arts following the accident, he never managed to heal his injuries, so it makes sense that he would still experience tremors.

Did you miss this in theaters?