Food
Subway Secret Menu Items

Updated June 14, 2019
6.8k votes
2.9k voters
632.7k views
7 items
Getting tired of the same old thing on Subway's menu?The complete list of Subway secret menu items. These hidden Subway menu items are not only secret things to order, but also secret requests you didn't know you could have. From the way the sandwicher slices your bread to how much meat is hanging off the edges, the Subway secret menu list helps you know just how demanding you can actually be. These Subway off-menu items will definitely give you a sub sandwich like no other. If you find yourself in a food coma, I'd suggest checking out the Starbucks hidden menu items to get a little caffeinated because nobody likes a couch potato right? Actually I have no idea if people dislike couch potatoes but in the meantime check out these nachos on the Chipotle hidden menu items list. I'm sure those will fulfill your munchies.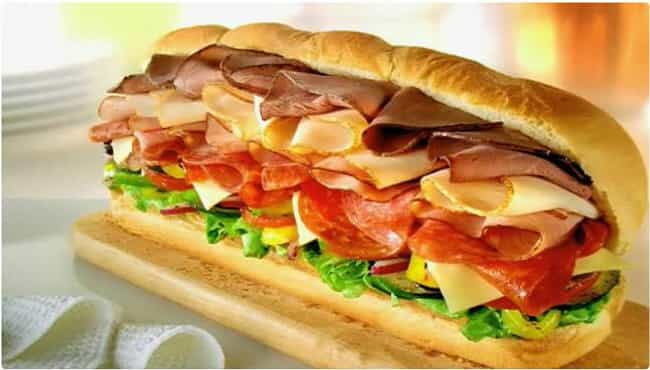 You can pretty much guarantee an eye roll from the Subway Sandwich Artists when you order this $9 sub that piles on all of their available deli meats, including turkey, ham, pepperoni, and salami.
The Big Philly Cheesesteak
The Big Philly Cheesesteak isn't officially on the menu, but the guys behind the counter know how to make it: three scoops of steak and double cheese. Throw in some peppers and onions if you're feeling fancy.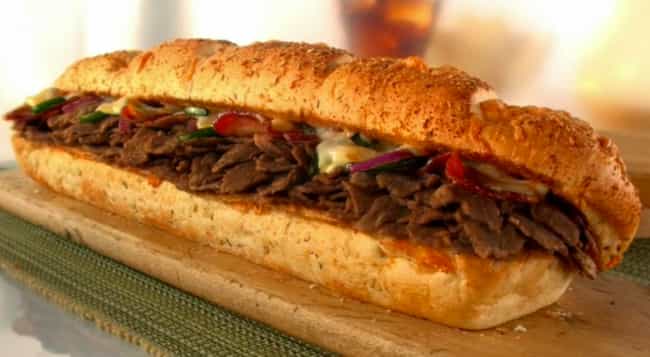 Need more meat than is on the menu? Ask for the carnivore. It's got four scoops of steak, eight pieces of bacon, and six slices of pepperoni. Well worth the $12 they charge for it.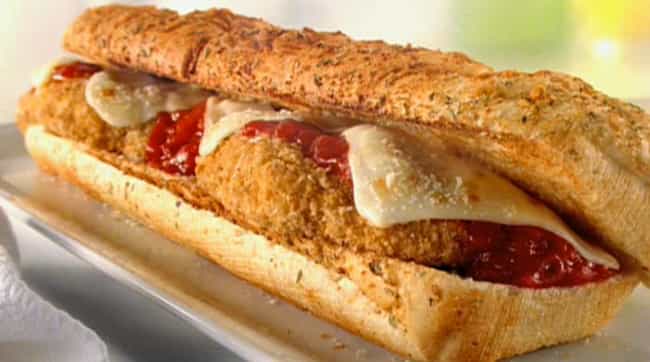 Subway got rid of the Chicken Parmesan sub back in 2010, but some Subway workers say they'll still make it for you if you ask. Just tell them to add roasted chicken breast to black pepper, marinara sauce, spinach, and a few olives. Then top it all with Parmesan cheese.