Weird History
A Crime Epidemic In 1980s New York Reached Its Peak With Bernie Goetz, AKA The 'Subway Vigilante'

In December 1984, a man named Bernie Goetz fired at four unarmed black men on a New York City subway car. But why?
The story goes that as Goetz sat in the subway car, he was approached by the four young men, named Darrell Cabey, Barry Allen, Troy Canty, and James Ramseur. A few of them appeared to be high, and one told Goetz to give him $5. According to Goetz, he knew how the encounter was going to unfold after that. Having been targeted in the past, and knowing the sky-high levels of NYC subway crime in those years, Goetz sensed that the men would harm him if he didn't take action first.
After firing at the young men and paralyzing one of them, Goetz disappeared into the dark subway tunnels and fled for New Hampshire. He turned himself in a week later. Almost immediately, New Yorkers vaulted him to folk hero status.
New York City crime in the 1980s was at its peak, and many New York residents were sick of living in constant fear of muggings, destruction of property, and other offenses. Goetz became known as the Subway Vigilante, a man who had done what so many others had fantasized about doing - standing up to those who harassed them daily.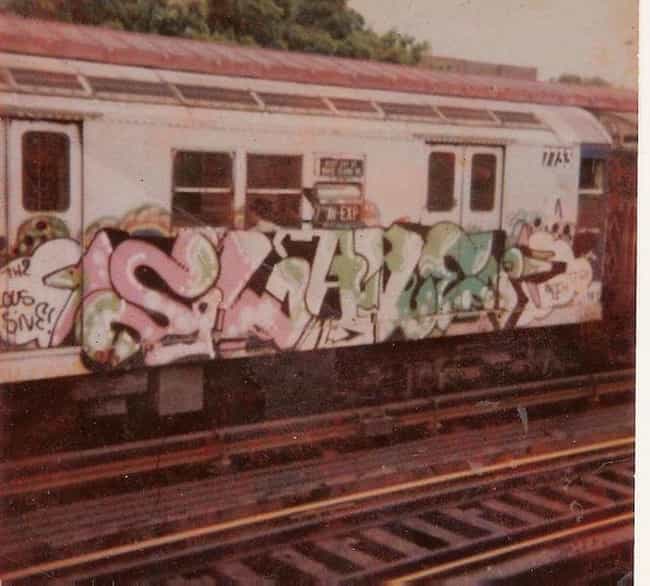 Despite Its Safe Reputation During The Early 20th Century, The Subway Became The Feared Underbelly Of New York City
New York City's subway system first opened for business in the early 1900s, and until the 1970s, it had a reputation as a relatively safe method of transportation. Unfortunately, the 1970s financial crisis meant massive cuts to the number of transit cops patrolling the subway lines, from 3,600 down to just 2,200. With lower numbers of police officers monitoring the cars, combined with ever-increasing numbers of riders as the city continued to grow, the stage was set for pickpockets, vandals, and other people with ill intentions to wreak havoc.
By the mid-1980s, there were 14,000 felonies being committed on the subway every year. New York City as a whole was experiencing averages of 2,000 fatalities and 600,000 felonies a year in the 1980s, a problem which drew international attention.
The NYC subway system was far and away the most dangerous transit system globally, above those in Paris, France (where police were considering using military intervention), and Sao Paulo, Brazil, (where the number of transit cops was drastically lowered).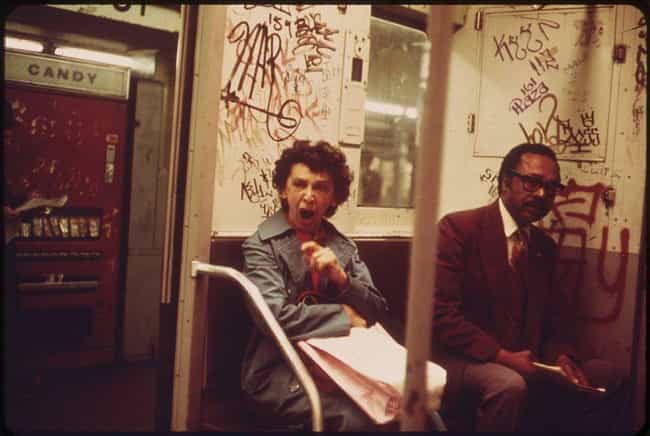 Goetz Appeared To Be Responding To The Current Environmental Conditions Of The NYC Subway
There were endless factors that contributed to Goetz pulling out his side arm that day. In 1984, the subway was a place that would put anyone on edge. The tunnels below the city were dimly lit and coated top to bottom with graffiti, which, while not dangerous in itself, showed the staggering lack of law enforcement attention. Trains were very frequently late or canceled due to fires and other delays on the tracks, and there was a general feeling of being cut off from the slightly safer world above ground. And aside from the thousands of serious transgressions committed every year on the subway, riders were constantly harassed by panhandlers and pickpockets. The No. 4 train was even known as the "Mugger's Express" by both police and riders.
Leading up to Bernie Goetz firing at those four young men, subway riders across the city were feeling their levels of frustration rising. They felt vulnerable while riding the subway cars, and angry that the police seemed unable to protect them.
The 'New York Post' Dominated The Media And Portrayed Goetz As A Hero 
In the days and weeks following the incident, Bernie Goetz became larger than life. He was talked about all across the city, in every social circle. Fairly quickly, the media started to twist Goetz into the image of a hero - the type that the general public wanted so desperately to be real. He was nicknamed the Avenging Angel and the Subway Vigilante, adding to his public appeal.
In the media's eyes, Goetz was a vigilante hero - a brave man who had the courage to stand up to the ruffians who had plagued the city for so long. He had done what so many had imagined themselves doing, and he fulfilled long-held fantasies of vigilantes. He made fellow subway riders feel as though they were in control once again, emboldening many to defend themselves and each other.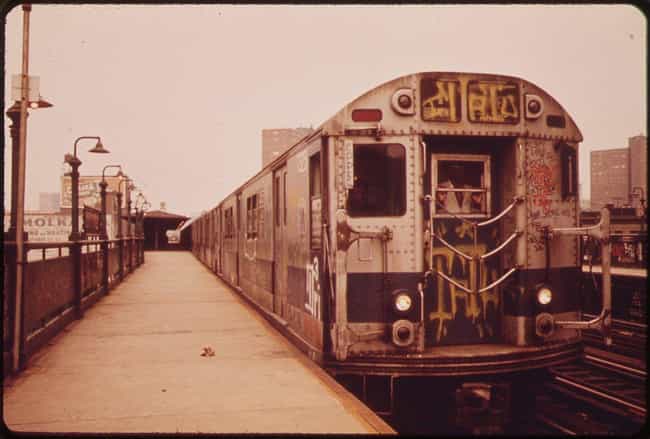 After Hearing 'The Post's' Depiction, Goetz Insisted He Was No Hero But Was Stuck In A Lawless System
In the aftermath of the incident, Bernie Goetz appeared to fully grasp the enormity of what he had done. After fleeing the city and briefly hiding out in New Hampshire, Goetz turned himself in to local police. He was unapologetic for his actions, but openly admitted them to police once he was in custody. While Goetz seemed to understand what he had done, the media decided to put a different spin on things - one that frightened New Yorkers were all too ready to embrace, even if Goetz himself wasn't.
In a recorded interview with Detective Christopher Domian, Goetz laid out the details of what happened that day in the subway car. And he didn't simply state what he had done - he also told Detective Domian that he wasn't interested in a lawyer, because he believed that he should be judged on whether what he had done was good or bad. He was willing to face the consequences of his actions head-on.