Entertainment

Female Celebrities Whose Careers Took Off After They Dyed Their Hair

2k votes
452 voters
23.8k views
11 items
List Rules Vote up the celebrities whose new hair color most impacted their careers for the better.
In show biz, hair dye can be a potent tool for career advancement, especially for women. While actors of both genders have earned kudos after undergoing drastic body transformations for a role, some female celebrities actually transformed their careers and became famous after simply dyeing their hair from blond, brunette, and red to new colors. It can be difficult to imagine actresses like Emma Stone or Amy Adams without red hair, or even Marilyn Monroe without her platinum blond tresses, but at one time these women didn't rock their now-iconic looks.
Though it's up for debate whether stars' natural or dyed hair is more flattering, there's no denying how the simplicity of such a small change can permanently define a famous face, as this collection of then-and-now photos of celebrities with dyed hair will illustrate.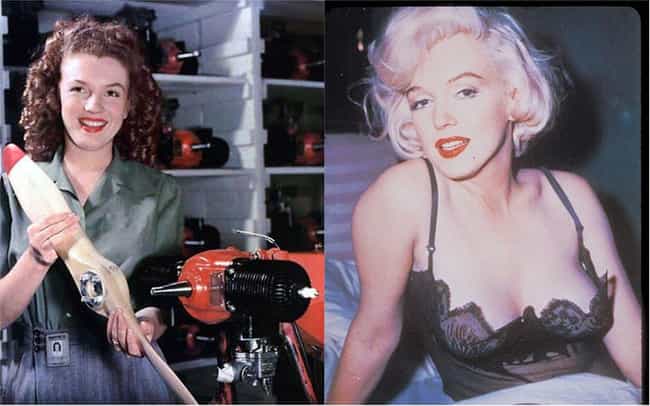 No one can deny model and actress Marilyn Monroe's impact on Hollywood during the 1950s. Her "blond bombshell" persona became a key element in her fame. Though her notable curvaceous figure was real, her famous blond hair was not - the actress, born Norma Jeane Mortenson, had curly brown hair in her youth.
Monroe's modeling agency in the 1940s suggested that she dye her hair to be more successful. The process of maintaining Monroe's hair color included the actress undergoing bleachings every three weeks and applying baby power on off-weeks to hide her roots.

Did their career improve?
see more on Marilyn Monroe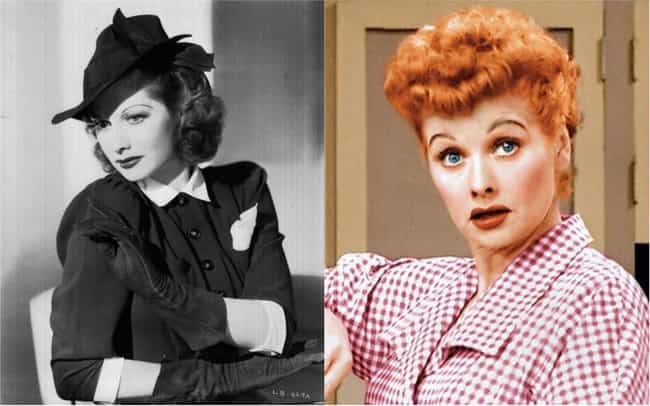 Perhaps one of the most famous redheads in Hollywood history was, in fact, naturally a brunette. Lucille Ball originally dyed her hair blond when she was working as a model, but she switched to red after MGM suggested she make the change in the early 1950s.
She then decided on "apricot" coloring - as she described it - which she maintained with the use of henna dye.

Did their career improve?
see more on Lucille Ball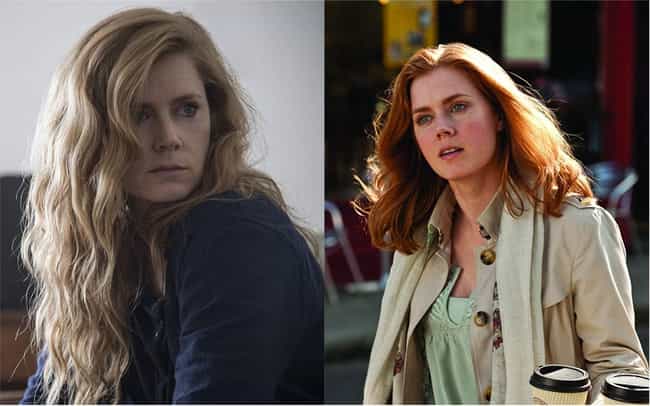 Before Amy Adams made popular films such as Enchanted, American Hustle, and Justice League, she was a struggling actress who frequently got typecast. However, once she changed her hair color from blond to red, new opportunities opened up for her. She explained to People, "Based on roles that I was getting, called in for, people were responding to certain types of characters with me as a blonde and the minute I went red, it was quirky and fun instead of flirtatious and dumb."
Though she brushed off the alteration as "just hair color," she ultimately realized simple changes can translate to big results. She added: "If you can change one very small thing and create an entirely different perception to the outside world based on one thing, and that was actually an important lesson for me to learn, I didn't quite get that before then.

Did their career improve?
see more on Amy Adams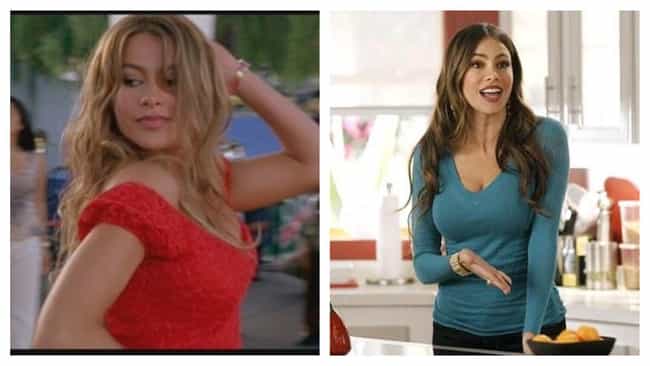 The actress became a breakout star on the hit comedy TV show Modern Family. Sofia Vergara perfectly embodies her television character, Gloria Pritchett, from her sexy outfits to her comedic delivery. Though the Colombian American actress plays into the stereotypes of her Latin roots, such as her exaggerated accent, some of these same elements hindered her early on in her career.
Speaking to Self magazine, Vergara recalled her former experiences being typecast:
I'm a natural blonde. But when I started acting, I would go to auditions and they didn't know where to put me because I was voluptuous and had the accent - but I had blond hair. It was ignorance: They thought every Latin person looks like Salma Hayek. The moment I dyed my hair dark, it was, "Oh, she's the hot Latin girl." I loved it.

Did their career improve?
see more on Sofía Vergara